Blog 丨 2021.09.17
The History and Future of Cannabis Brand Partnerships
The rapidly expanding cannabis industry is ripe with opportunities for brand partnerships. Cannabis is in the first stages of becoming legal in the United States. Many more prominent brands have been reluctant to partner with cannabis companies due to the continuing federal prohibition. Nonetheless, opportunities abound both between firms in the cannabis industry and with firms outside of the industry. An example of a branding opportunity within the cannabis industry is a partnership between a firm that produces cannabis oil cartridges and a vaping device producer. Firms within the industry can utilize the value of their brand recognition to enter into a partnership with firms with the technical expertise to expand into a new market segment.
In the same way, brands outside the cannabis market can enter into partnerships with firms inside the industry to leverage their existing brand awareness to break into the cannabis market. Firms can find the relationship that works for them by taking a comfortable level of control over the design and marketing of a manufactured product through arrangements known as ODM, OEM and OBM agreements. Understanding the history and future of cannabis brand partnerships and the different types of brand partnerships is vital for any firm that wishes to take advantage of this vast potential opportunity.
Brand Partnerships Within the Industry: A Realm of Opportunity
The first significant type of cannabis brand partnership is one within the industry. Brands are quickly building reach within the newly formed legal markets. At the same time, manufacturers and other producers are developing more advanced technological know-how in their production areas. This market development opens up the possibilities for any number of branding relationships. One particular type of relationship that is becoming quite common is a relationship between an oil producer and a vape device brand.
For example, in June 2019, four months before legal weed became available in stores in Canada, four of Canada's leading cannabis producers signed a deal with PAX Labs, a company that makes vaporizers (Grow Opportunity, 2019). By forming an agreement to produce pods compatible with PAX vaporizers, these companies are using their brand recognition and production capacity to break into the vaping market. Further potential for branding partnerships is demonstrated in a deal between the vape pen producer Quill and an association of cannabis growers called Pilot Farms, located in Oregon (Yoshiko, 2018). This partnership is unique because it emphasizes individual growers. This emphasis allows consumers to draw a direct line between the flower used to make their oil and the final pre-filled pen sold by Quill. Cannabis producers gain brand recognition within the vaping market, while vape companies increase their brand recognition through their association with high-quality, locally grown cannabis.

Brand Partnerships with Firms Outside the Industry Beginning to Pick Up Steam
While brand partnerships between firms within the industry have been widespread for years, brand partnerships with major firms outside the industry are just beginning to gain momentum. This trend towards cross-branding with significant consumer products outside of the cannabis industry will likely massively impact the cannabis industry in the coming years. For example, Rolling Stone has identified "strategic partnerships with top tier brands" as the top trend in cannabis industry branding (Sanchez, 2021).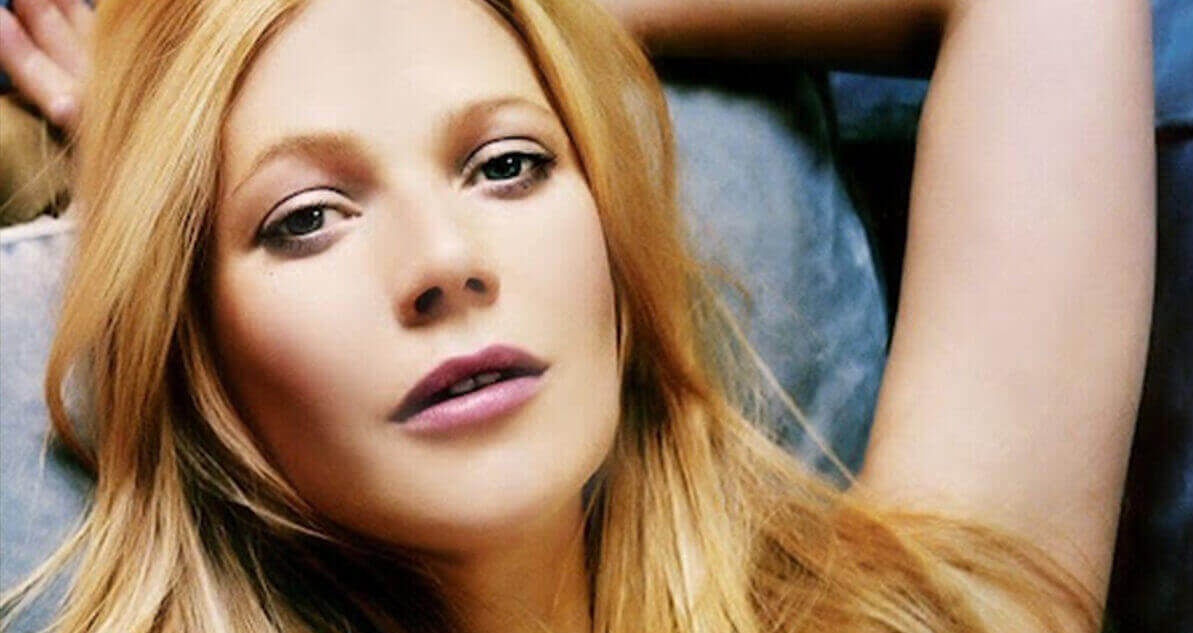 Stars Like Gwyneth Paltrow Are Increasingly Associating their Brands with Cannabis
Source: WikiMedia Commons
One example of such a partnership is Gwyneth Paltrow's GOOP health brand and the THC beverage company CANN. On the other hand, the tobacco industry represents another massive area of cross-branding potential. A critical aspect of this branding potential is the overlap in technical expertise required to produce cannabis vaping devices and nicotine vaping devices. For example, in 2019, the Canadian cannabis firm Auxly Cannabis Group formed a partnership with the British tobacco company Imperial Brands which gives Auxly access to Imperial's vaping IP and research, while Imperial gains an entrance into the cannabis market (Armstrong, 2019). Tobacco companies have a huge amount of potential as branding partners for cannabis firms due to their experience with recreational consumer products and tendency to hold a significant amount of applicable IP in their portfolios
These partnerships demonstrate the abundance of uses for cannabis branding partnerships. Firms that are more focused on recreational consumer products may focus on the recreational aspect of cannabis use, while health-related firms can take a different branding approach. Even beauty and fashion brands are entering into the mix. In 2018, beauty chain Sephora acquired the luxury cannabis company Lord Jones (Shapiro, 2019), demonstrating the increasing willingness of large multinational firms to form partnerships with cannabis brands. As cannabis becomes more socially acceptable and legal barriers are reduced, more and more firms will explore whether a partnership with a cannabis brand may be a profitable decision.
ODM, OEM and OBM: A Branding Partnership for Every Firm
Whether the partnership is between two cannabis firms or a firm inside and outside the industry, there are three main types of branding partnerships to consider. The first type of partnership is an Original Design Manufacturing or ODM partnership. In this type of partnership, a buyer focuses on marketing and sales, while the manufacturer designs and produces the product (Projectmaterials, 2017). For example, with Cilicon ODM partnerships, a firm that wishes to begin establishing brand recognition selling vape devices can rely on Cilicon to design an exclusive device produced with the buyer's logo.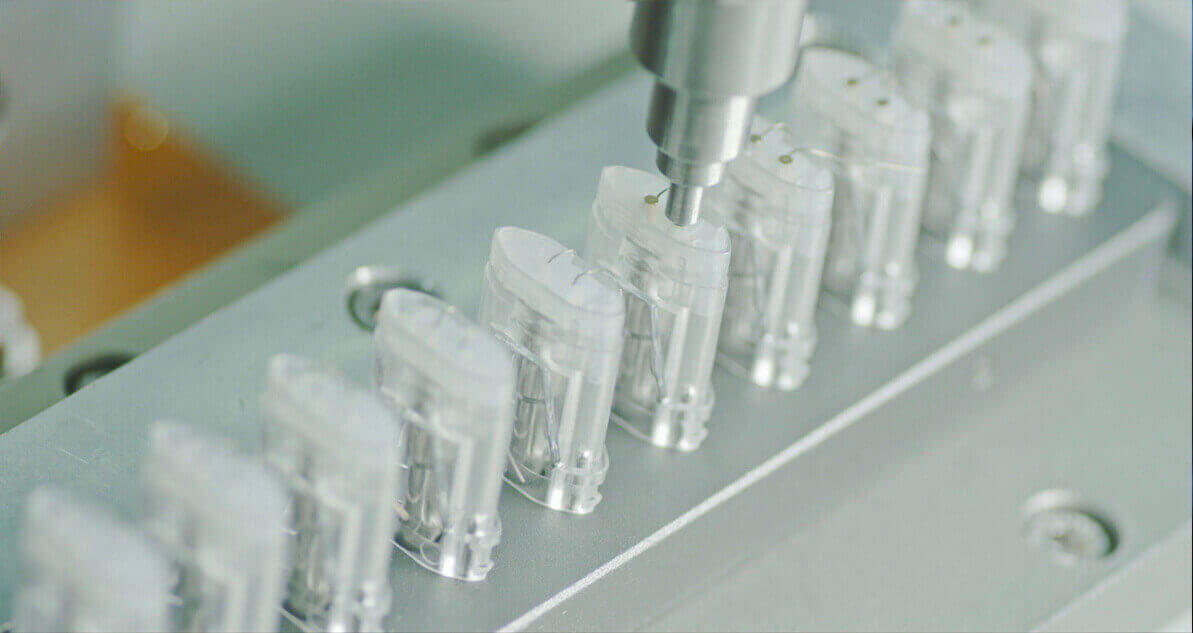 A Glimpse of Cilicon Plus BLAZE Pod Manufacturing
This type of partnership is ideal for firms with no expertise in the cannabis vaping space but with strong brand recognition that they think will fit well with the cannabis market. On the other hand, OEM or Original Equipment Manufacturing relationships allow firms to design their own products, which the manufacturer produces. For example, in this type of relationship, a vape device company in the US may wish to outsource manufacturing to Cilicon due to its manufacturing capacity and efficiency while maintaining a distinct style for its brand.
Finally, in an OBM or Original Brand Manufacturing relationship, a firm will design, engineer, and manufacture a product and market that product. For example, Cilicon offers a partnership called the Cilicon Partner Plan, which provides distribution, marketing, and technical assistance in addition to design and manufacturing. Each type of relationship allows firms different levels of control based on their expertise. The best kind of partnership for a brand seeking to enter the cannabis market depends on the strengths and assets of the company in question.
Conclusion: a Bright Future
The potential opportunities for brand partnerships in the cannabis space are endless. From recreational consumption industries to fashion and beauty firms to health and lifestyle companies, the growing social acceptability of cannabis marks an opportunity for outside firms to gain a foothold in the explosive cannabis market. For firms already in the cannabis industry, opportunities for branding partnerships abound as well. Inter-industry partnerships take advantage of supply chain competencies to boost quality and recognition for end products. Whether it is an ODM, OEM, or OBM partnership, branding arrangements with producers can allow any firm to find the partnership that best enables them to penetrate the cannabis market while growing overall brand recognition. As more firms enter into cannabis branding partnerships, companies that wish to gain an advantage must quickly take steps to take advantage of the vast opportunity that cannabis brand partnerships offer.