Notice
: Trying to access array offset on value of type bool in
/www/wwwroot/www.ciliconplus.com/wp-content/themes/cilicon/single-product.php
on line
111


Happiness from Your Air
Pocket-size and extremely portable, EDGE Air2 is a lightweight 3mL disposable vape that makes you free to enjoy your moment. With a unique petal-like design, ergonomically adjusted mouthpiece, and an advanced button-actuated functional system, EDGE Air2 always gives you an impressive experience.
Notice
: Trying to access array offset on value of type bool in
/www/wwwroot/www.ciliconplus.com/wp-content/themes/cilicon/single-product.php
on line
191
All The Features You Need to Know
Specifications
Dimension

98.4*32.1*15.3mm

Output Power

9.6W (0-0.5S)
8.2W(0.5-5S)
6.8W(5-10S)

Tank Material

Food Grade Plastic (PCTG)

Central Post

Stainless Steel (SUS304)

Activation

Button Activation
Heating Element

Formatrix™ Ceramic Heating Technology
Every Part Matters for Your Terpene Profiles
Cilicon®'s design team has successfully and boldly integrated the ladder design into the conventional pen-like product appearance, making EDGE Air2 stand out from the cannabis vaporizer market. Enjoy smooth vape with a high-tech product structure and powerful Formatrix™ ceramic heating system. Every detail on EDGE Air2 sets a higher standard for cannabis vaporization.
Light Weight, More Discreet

Unique and lightweight, EDGE Air2 is designed to fit in the palm of your hand. It weighs under 26 grams, and the whole device is almost as light as an energy bar, making it exceptionally portable and discreet. That means you can easily take it along and enjoy the convenience.

New Design, Better Results

Employed a petal-like product design, delivering a comfortable grip while reducing the falling risk. EDGE Air2 makes no compromises regarding quality, including its sophisticated and compact internal structure for an effective fit and finish.

User Friendly, Cost Effective

The ratio of length to width is about 3 to 1, which is a perfect size for large-capacity disposable, and ergonomically adjusted for users to have an ultra-comfortable vaping experience. It features a lightweight and environmentally friendly product design for sufficient space to showcase the brand identity on this integrated and compact device body.
More Options Available for EDGE Air2
Level Up Your Imagination
Cilicon Designed™ platform aims to strengthen your product competitiveness and brand reputation in the cannabis market. Our professional teams will offer you the most insightful and cost-effective advice on various aspects of designing in material, color, structure and technology, getting your customer a healthy and perfect user experience.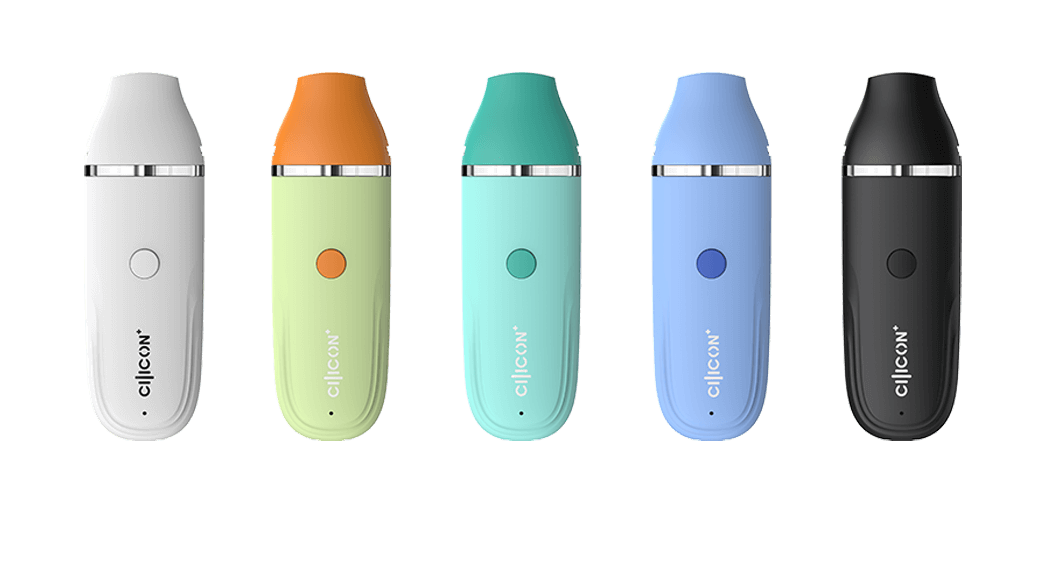 Product Gallery
Ready to Provide you with Our Ideas and Recommended Products