Notice
: Trying to access array offset on value of type bool in
/www/wwwroot/www.ciliconplus.com/wp-content/themes/cilicon/single-product.php
on line
111


Custom Your Advanced and Cost-Effective 510 Cartridge
EDGE Nano1 is a compact, detail-rich 510 thread cartridge built for the breakthrough. It features the revolutionary Reoregin™ ceramic heating technology, the ergonomic flat-like mouthpiece, and multiple customized options like logo carving, the color of the decorative ring, and mouthpiece shape. Whether you're chasing the original and impressive flavor or an individual consuming experience, EDGE Nano1 is up for the moment.
All The Features You Need to Know
Revolutionary Vaping Performance

Specifications
Dimension

Φ14.00mm*50.65mm (1mL)
Φ14.10mm*66.65mm (2mL)

Intake Hole

2-(1.5mmx2.0mm)

Tank Material

PCTG Oil Tank

Mouthpiece Material

PCTG (Food Grade)

Central Post

Stainless Steel (SUS304)

Heating Element

Reoregin™ Ceramic Heating Coil

Take the Excitement With You
With multiple customized design options and the latest Reoregin ceramic heating system, EDGE Nano1 is ready to go.
Discover New Ways to Enjoy Moments with EDGE Nano1
Revolutionary Power in a Compact Design

Compact yet powerful, EDGE Nano1 blends the pioneered Reoregin™ ceramic heating system with a new product design reaching up to 14mm in diameter and a flat-like mouthpiece design, making the taste and flavor delivered from each vapor so impressive and remarkable. From using to vaping, this is a superlative 510 cartridge that goes above and beyond your expectations.

3+ Custom Options to Unleash Your Creativity

In a world of ever more standard and conventional 510 devices, EDGE Nano1 shows there is another way. Changing the color of your decorative ring, carving your logo on the central tube, and choosing your preferred mouthpiece design, it packs multiple customized design options that provide more space to show your brand identity.

Maximum Impact, Minimum Effort

Get a cost-effective experience in minutes with Spacxfill™ technology, making oil-filling easier through a clever and simple design. When it is used with the Vshaped™ design, your user experience will be largely optimized, saving each drop of cannabis extract.
More Options Available Now for EDGE Nano1
Level Up Your Imagination
LEARN MORE
Cilicon DesignedTM platform aims to strengthen your product competitiveness and brand reputation in the cannabis market. Our professional teams will offer you the most insightful and cost-effective advice on various aspects of designing in material, color, structure and technology, getting your customer a healthy and perfect user experience.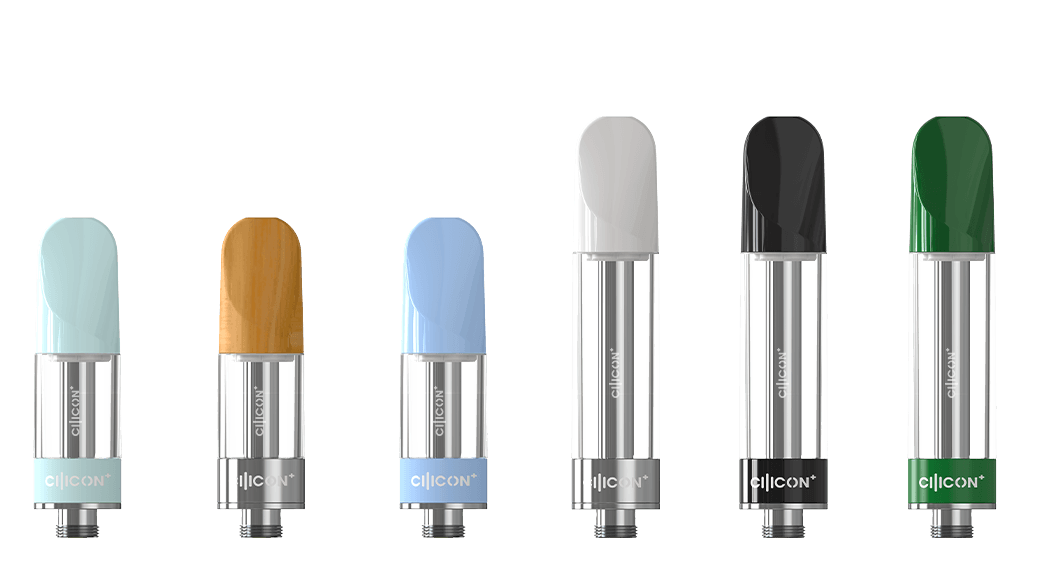 Product Gallery
Ready to Provide you with Our Ideas and Recommended Products