Notice
: Trying to access array offset on value of type bool in
/www/wwwroot/www.ciliconplus.com/wp-content/themes/cilicon/single-product.php
on line
111


Maximize your experience on every side
GLIST Bar1 is so multi-faceted both in design and usage. It can deliver the original flavor for you, as well as the beast-like clouds you have chased. The design is also convenient enough to snap in manually and prevent the falling risk.
Notice
: Trying to access array offset on value of type bool in
/www/wwwroot/www.ciliconplus.com/wp-content/themes/cilicon/single-product.php
on line
191
All The Features You Need to Know
Pioneered Vaporizing Technology
Specifications
Dimension

12.60*12.60*112.90mm

Tank Material

PA12 (Medical Grade)

Central Post

316L Stainless Steel

Battery

6063 Aluminum Alloy

Activation

Inhale Activation
Heating Element

Reoregin™ Ceramic Heating Technology
Every Part Matters for Your Terpene Profiles

Bring GLIST Bar1 to Satisfy All You Want
Lead You to the Next-level Vaping Experience

When ready to enjoy your moment, GLIST Bar1 offers premium and impressive vaporizing performance with the pioneered Reoregin™ Ceramic Heating Technology, aiming to excavate all levels of terpenes' flavor and aroma by adopting a lower vaporizing temperature setting and an even heat distribution system.

Snap in with Ease

GLIST Bar1 solves the common problem of composition for cannabis vape pens. Its precision snap-in structure makes you insert the mouthpiece only when you find the correct direction. Alongside the ingenious tactile feedback, say goodbye to assembly pressure, so snapping is incredibly simple.

Attraction and Practicality for All-Day Comfort

Approximately 19.2 grams in weight with an attractive and practical design, GLIST Bar1's polyhedron product design is a brilliant innovation that differs from other traditional pen-like vapes. No rolling, no falling.
More Options Available for GLIST Bar1
Level Up Your Imagination
Cilicon DesignedTM platform aims to strengthen your product competitiveness and brand reputation in the cannabis market. Our professional teams will offer you the most insightful and cost-effective advice on various aspects of designing in material, color, structure and technology, getting your customer a healthy and perfect user experience.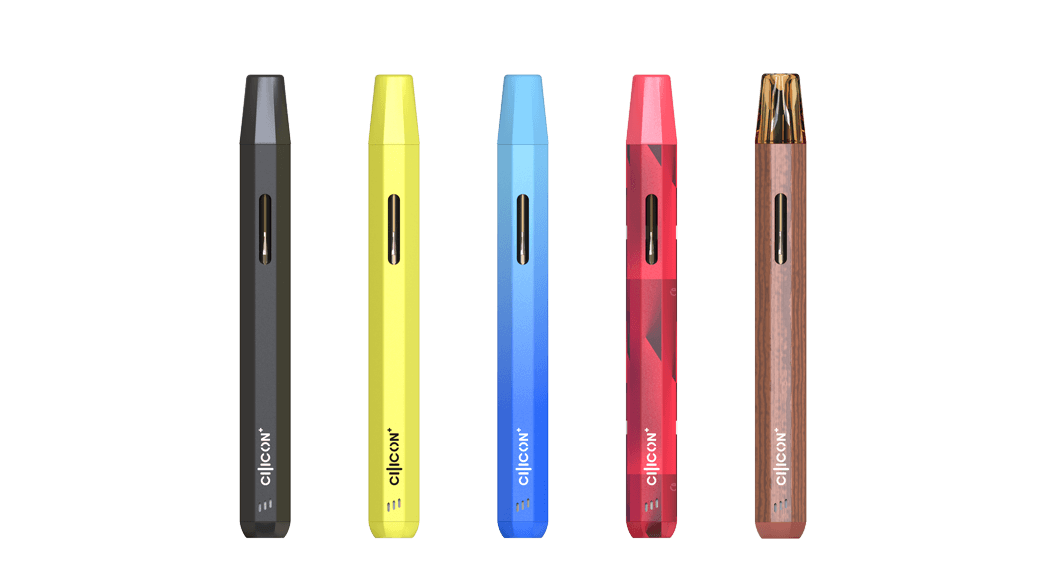 Product Gallery
Ready to Provide you with Our Ideas and Recommended Products