News & Events 丨 2021.11.29
Spring Festival Inventory Shortage Reminder Letter - CILICON
Dear Customers:
Subject: Spring Festival Inventory Shortage Reminder Letter
It has come to our attention that the most splendid season, the Chinese New Year (CNY), is around the corner. China New Year (CNY) is the primary traditional festival celebrated in China. There will be a long production break due to the government's mandated holidays, enabling the citizens across China to travel back to their hometown to celebrate this festive moment with their beloved friends and family. Hence, this letter serves as a gentle reminder that your company may need to plan ahead of time for inventory replenishment to avoid goods shortages.
During the CNY break, all production, including material procurement, and transportation will pause for at least 23 days in total in China. After the CNY Festival holiday, the factory will take several weeks to restore the production capacity fully. Therefore, Cilicon recommends your company take precautions to place additional orders in advance to ensure your supply chain will not be affected by the potential shortages that may occur during this festive celebration. CNY begins on 28th of January 2022 and our company has listed critical timelines that are listed below for better supply chain management for both parties.
A critical timeline for orders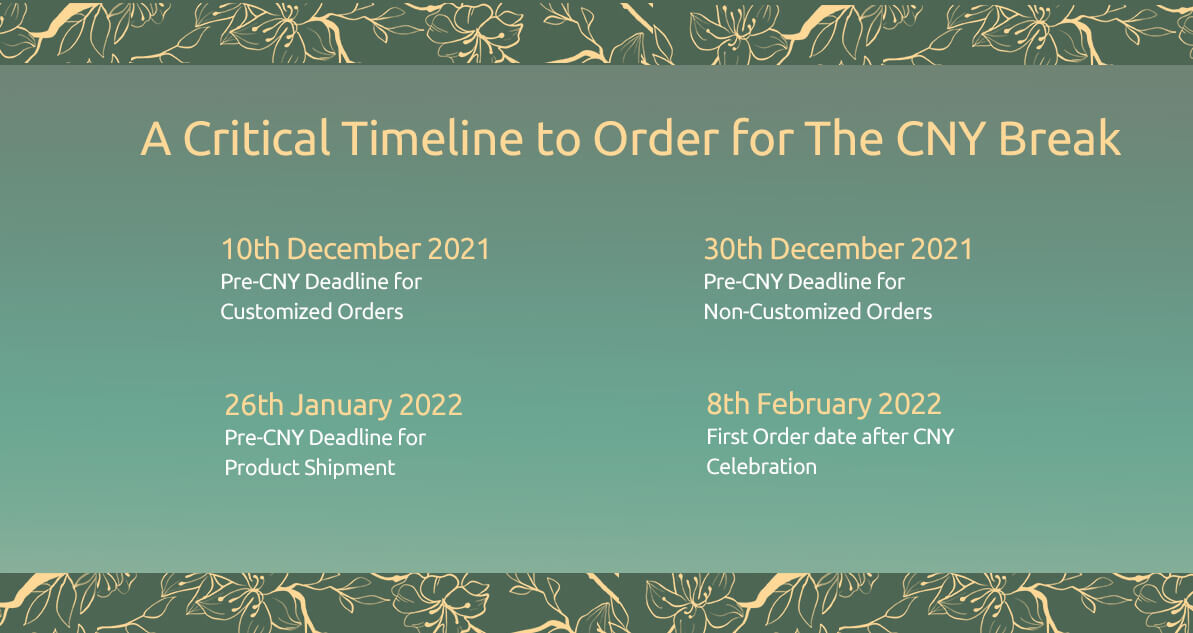 Aside from the above reminders, if your company is interested to know further about the production lead time for other products, please review the listed date below. We have created a summary of timelines for different production schedules based on our previous customer cooperation experience. You are welcome to take it as a reference for your production planning.
The Lead Time of Different Orders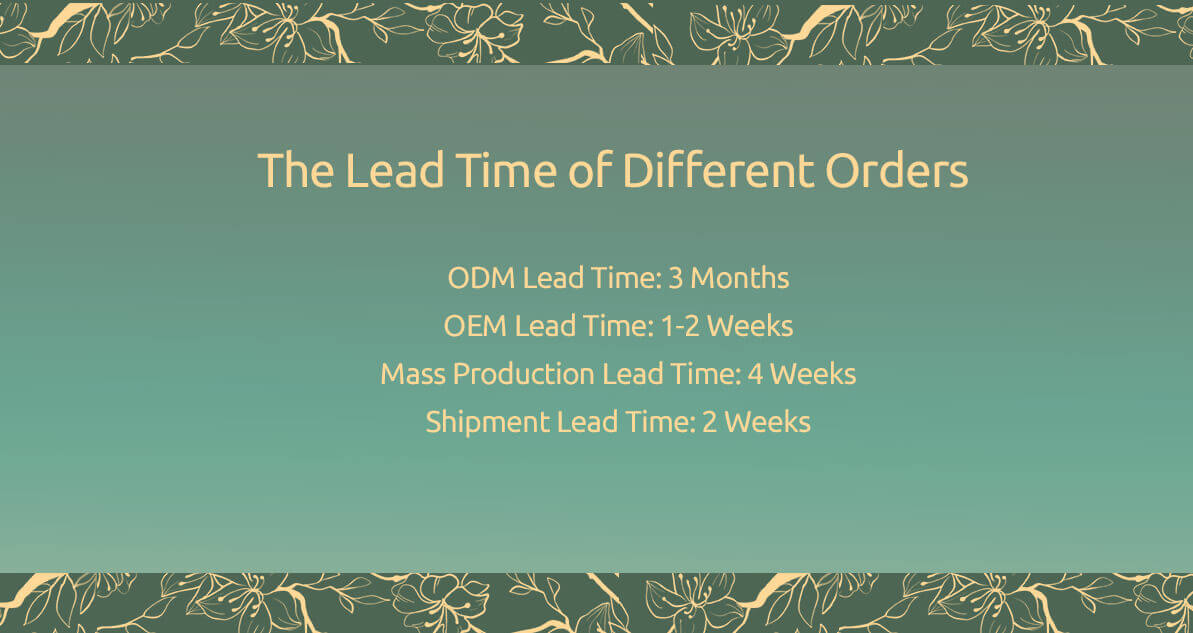 If you have any questions, please do not hesitate to fill out the Contact Form or email us at info@ciliconplus.com. We will revert your inquiries within 48 hours with comprehensive care and support.