As cannabis is now legal in 47 countries around the world and 36 states in the U.S. for medical and/or recreational uses, cannabis-related events and festivals are becoming more and more popular.  Some of these events have vaping-specific programs as part of their schedule for those who want to meet their fellow enthusiasts and even be on the cutting edge of the cannabis vaping community.  Below, we take a look at a few of these events, their history, and what they have to offer consumers.
The High Times Cannabis Cup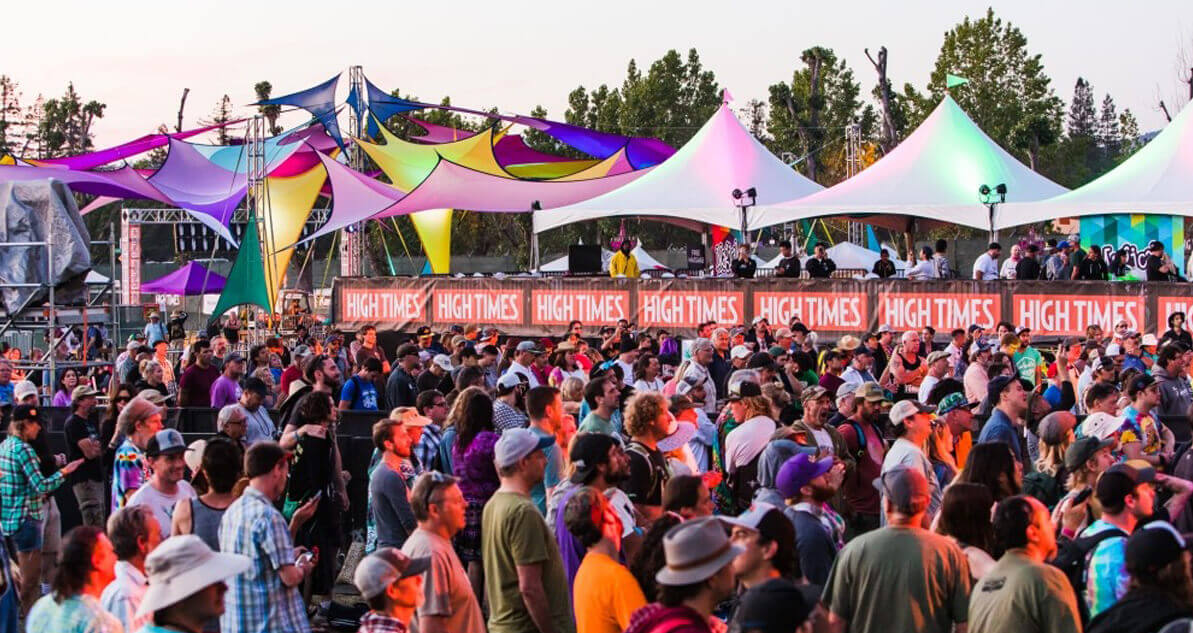 Source: Cannabis Cup website
The High Times Cannabis Cup was started by former High Times magazine editor Steven Hager as a cannabis festival in Amsterdam in 1988.  It is now considered one of the world's biggest cannabis event and certainly the leading championship for cannabis products.  The Cannabis Cup is centered around a blind competition to rank products, judged by industry experts, which are then awarded trophies or Cups.  In 2010, the first Cannabis Cup in the U.S. was held in San Francisco, California, focusing on medical cannabis based on the legalization status at the time.  The magazine has now also held (or plans to hold) Cannabis Cups in Arizona, Colorado, Illinois, Michigan, Oklahoma, and Massachusetts, and expanded to recreational use as well.  There are various categories in which manufacturers and sellers of cannabis and cannabis-related products can compete, including different strains of cannabis (Best Sativa, Best Indica), retailer-specific products (Best Coffeeshop Flowers, Best Coffeeshop Hash), different delivery systems (Product Cup, Glass Cup), and more.  Some Cannabis Cups have had categories for vaporizers, most recently the Best Vape Pens trophy at the 2020 SoCal Cannabis Cup.
The High Times Cannabis Cup is known not only for further popularizing cannabis and reducing stigma around its usage, winning the awards have helped promote brands and products.  The events are high-profile and held over multiple days, with cannabis-focused attractions and world-class entertainment.  Manufacturers and retailers set up booths and promote their products, often giving out free samples.  Cannabis vape enthusiasts not only get to try out new vape products and check out recent innovations (after all, one of the first commercially available vaporizers, the Shake & Vape, made its debut at the 7th Cannabis Cup), but also enjoy the vaping lounges provided.  In addition, visitors can try out once-in-a-lifetime experiences of live grow rooms, topical massage spas, even food trucks and art exhibits.  The Cannabis Cup has notable celebrity appearances as well, with past judges like Tommy Chong, Snoop Dogg, Patti Smith, Wiz Khalifa, Joe Rogan, Damian Marley, Kid Cudi, Method Man, and other cannabis icons.  Not to mention, famous musicians and rappers have performed at the Cup such as Lil Wayne, Nas, and 2 Chainz.  This event is a can't-miss for those who love cannabis and cannabis vaping.
More information on the Cannabis Cup can be found on their website: https://www.cannabiscup.com/
Seattle Hempfest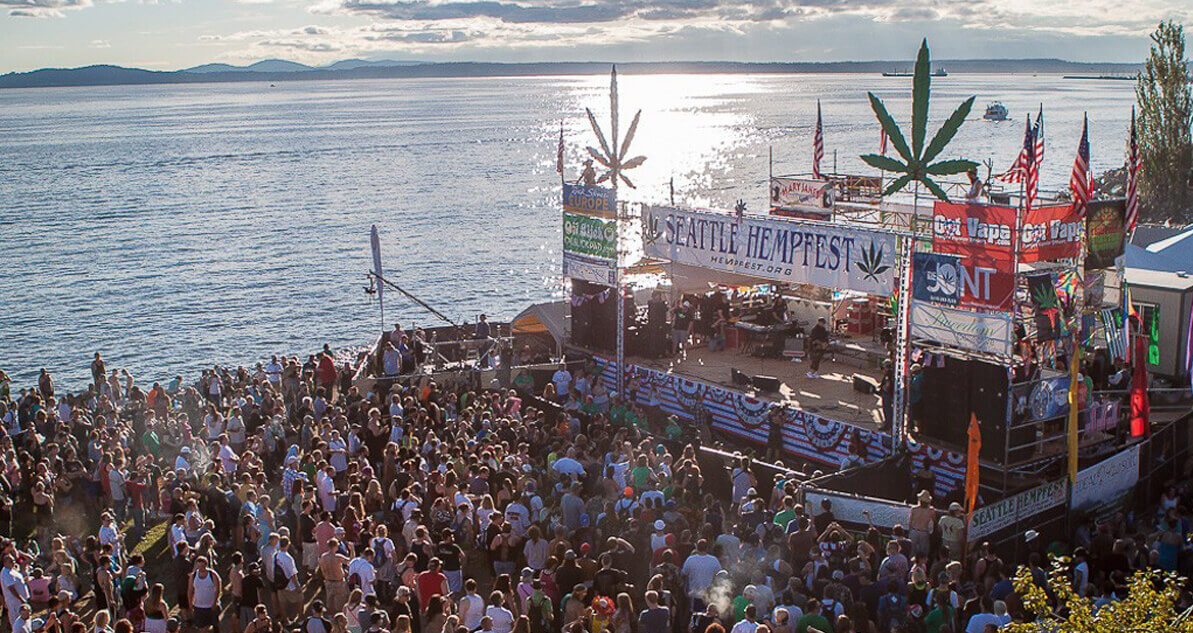 Source: Seattle Hempfest website
Like the Cannabis Cup, the Seattle Hempfest has a long history that spans nearly three decades, started in 1991 and run by marijuana leading figure Vivian McPeak.  Often referred to as a "protestival", Hempfest started as a free political rally around the legalization of cannabis and fighting against the criminalization of use, with the philosophy of "freedom first and the cannabis plant second".  Focusing on education, community values, social responsibility, the festival includes exhibits, displays, and panel discussions at the Hemposium, but also offers live music performances and munchie booths.  Hempfest has continued to make concrete contributions to regional and national policy reform (including legalization in Washington), as well as generated income in the Seattle community.  In addition, the festival also runs Hempfest Central, a hemp boutique and 420 Culture store, which offers Hempfest products and merchandise all year long.  Hempfest's status as a free speech event also means that they do not charge any admission price.  While this has resulted in financial struggles in the past, the festival continues to attract attendees from all around the country.  For vape lovers, they have displays for new cannabis devices similar to the Cannabis Cup, including vape exhibits.
More information on the Seattle Hempfest can be found on their website: http://www.hempfest.org/
Cannafest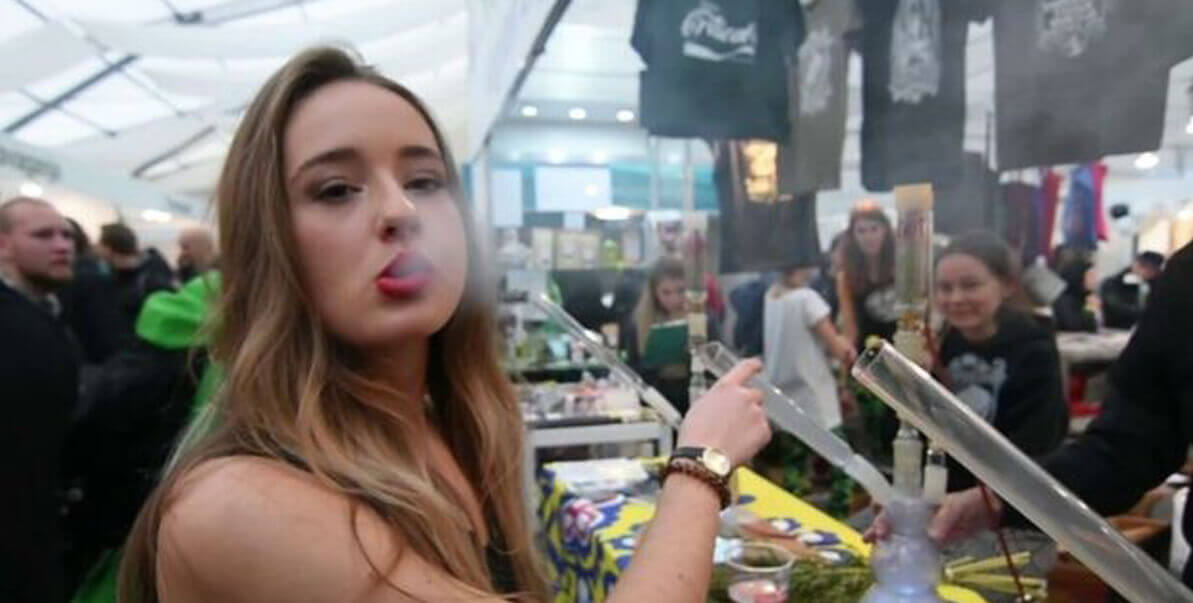 Source: Cannabis Therapy
Cannafest, like the Cannabis Cup, is focused on cannabis and medical herbs, but it is less focused on competition and more of an international trade show.  Held in the Prague Exhibition Grounds in the Czech Republic, Cannafest has been around for over a decade.  The latest event took up four exhibition halls covering 41,000 square feet or 20,800 square meter, attracting hundreds of exhibitors and over 30,000 attendees from all over the world.  Visitors can go to seminars, take classes, meet scientists, researchers, growers, and other cannabis experts.  Exhibits and panels include topics like cultivation technology, fertilizers, seeds, smoking accessories, and related products like clothes and cosmetics.  While the event is geared towards the business and technology side of the cannabis world, it still offers great entertainment, such as the Cannafest Stage (music performances) and the Cannafest Cinema (films and documentaries).  The festival organizers also hold a B2B (business-to-business) conference focusing on closer cooperation and trade exchanges between Europe and America.  Naturally, Cannafest lends itself to serious discussions on the future of vaping technology, but it also provides vaping lounges for aficionados to enjoy some downtime between seminars and panels.
More information on Cannafest can be found on their website: https://www.cannafest.com/en/
In addition to these three major festivals, there are hundreds of cannabis and vaping events for cannabis vaping fans to attend, both virtually and in-person.  These events not only provide a chance to learn more about upcoming trends and recent innovations, they are also a great place to get socially and politically involved in the community.  Do not hesitate to reach out to us and let us know if you'd like our presence or want to see our vape products in any of these events!