With the cannabis vape market booming, the wants and needs of THC or CBD vape consumers are at the forefront at every cannabis brand's strategy. The design and creation of THC vaporizer branding play a part in the manufacturing process. As part of this process, cannabis vape pen brands have options of white label vape and private label vape to promote brand awareness. Each option has its own advantages, and here at Cilicon®, we are happy to explore the differences between white label and private label vape pens, whichever option works better for your cannabis vaporizer venture, and how to creat a white lable or private lable vape pen with Manufacturer.
Content: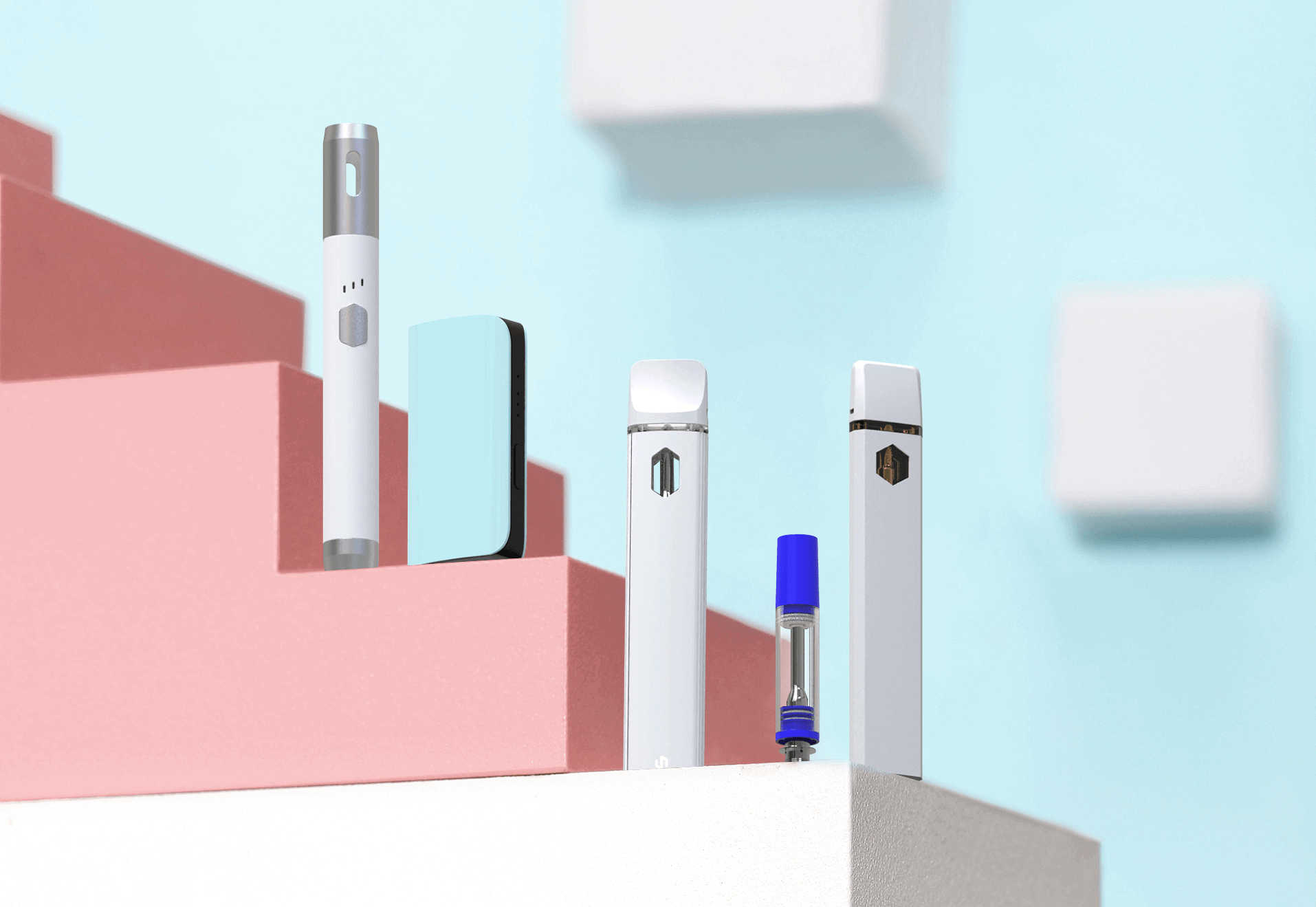 What's the White Label Vape?
White label vape means your vape pens will be manufactured without any manufacturer's label or branding. In this type of partnership, the manufacturer acts as an OEM (Original Equipment Manufacturer), providing vaporizers for your brand to turn into finished vape products.
White label vape pens are pre-designed and pre-manufactured vaporizers that are produced by the manufacturer and then sold to various businesses by adding their brand name. White label vape pens are usually available for any company to purchase, and each company that purchases them can add their own customized branding, label and packaging.
White Label Vape Partnerships: Cost-Effective Manufacturing for Customized Cannabis Brands
Many cannabis entrepreneurs have great ideas for the vape pens they'd like to bring to the market, but not the capital to invest in manufacturing facilities. Perhaps they also do not have the time or resources to worry about manufacturing licenses.
White label vape partnerships are great for this scenario. The up-and-coming cannabis vape company can save costs, as they can purchase white label vape pens in bulk at a low cost without having to worry about setting up their own manufacturing process. The best OEMs already hold manufacturing licenses, have the best facilities, and possess the expertise for efficient production of high-quality cannabis vaporizers.
At the same time, white label vape pen manufacturing gives the cannabis company sole control over the branding and labeling process. This works best if the company already has a strong idea of the vape pens' brand identity. They may choose to develop the branding themselves, perhaps with in-house designers, or outsource the branding to a design firm of their choice. This is likely to save the company time, as the manufacturer can focus on producing the vaporizers while a different party handles the branding and labeling. For new cannabis brands, this can spell the difference in product development time that allows their  vape pens hit the shelves faster.
Disadvantages of White Label Vape Pens:
Limited customization: As white label vape pens are pre-designed, businesses have limited control over the branding and product specifications. Customization options are usually minimal.
Branding limitations: Since multiple businesses can purchase and sell the same white label vape pens, it can be challenging to differentiate your brand from competitors.
What's the Private Label Vape?
Private label vape means your vape pens will be manufactured according to your specifications. In this type of partnership, the manufacturer acts as an ODM (Original Design Manufacturer ), providing the finished vape pens complete with the desired branding and labeling.
Private label vape pens are designed in partnership between the manufacturer and the cannabis company, and are sold only to that company.
Private Label Vape Partnerships: Enhancing Cannabis Brands with Customization and Innovation
More established cannabis vape companies might look to expand their offerings and could use an outside party's insight into the latest trends and innovations. Or they would like to streamline their production between manufacturing and design or branding. Private label vape partnerships would be perfect as the best manufacturers have the research and development capabilities to inform cannabis companies on cutting-edge vaporizer features and technologies. From there, they can help the company develop the design, label and packaging to suit the vape pen. This can help cannabis brands to attract new segments of consumers and grow their market.
Working with the manufacturer on design and labeling does not mean the cannabis vape company is sacrificing its identity. In fact, with private label vape partnerships and the manufacturer at their disposal, cannabis companies have a wider range of customization. They may request adjustments to the shape of the vaporizer, for example, or what material certain parts of the vaporizer are made from. By working directly with the manufacturer, the cannabis vape company can consult with them on how branding can come into every aspect of production. The resulting product can be greatly differentiated from every other company's product, giving the cannabis brand a significant competitive advantage.
Disadvantages of Private Label Vape Pens:
Time and investment: Developing and manufacturing a private label vape pen requires time, effort, and financial investment, as it involves designing, testing, and producing a customized vape pen.
Manufacturing expertise: Businesses opting for private label need to collaborate with a reputable manufacturer capable of fulfilling their specific requirements.
How to Choose Between White Label and Private Label Vape Pens?
After knowing the differences between white label and private label vape pens, for choose the most suitable option for your business. you'd consider the below points:
Branding objectives: Assess your branding goals and determine if you need exclusive customization and differentiation or if utilizing pre-designed products aligns with your strategy.
Time and resources: Evaluate your available resources, including budget, production capabilities, and time constraints.
Target market: Understand your target market's preferences and whether customization is essential to meet their needs.
Cilicon®: Your Trusted Partner for White Label and Private Label Vape Pens Manufacturing Solutions
Whether white label  vape or private label vape manufacturing works best for your company's current needs, Cilicon® is committed to bringing you the best partnership. First of all, whether as an OEM or ODM, Cilicon® brings you our original vaporizer technology. Whether your cannabis vape pen brand is an up-and-comer, or one of the market leaders, you can consider the Cilicon® team as outsourced industry experts ready to help you develop the best vaporizer product line. Our research and development team is second to none, while our comprehensive quality testing system ensures our products are of the highest quality and safe to use straight from our facilities.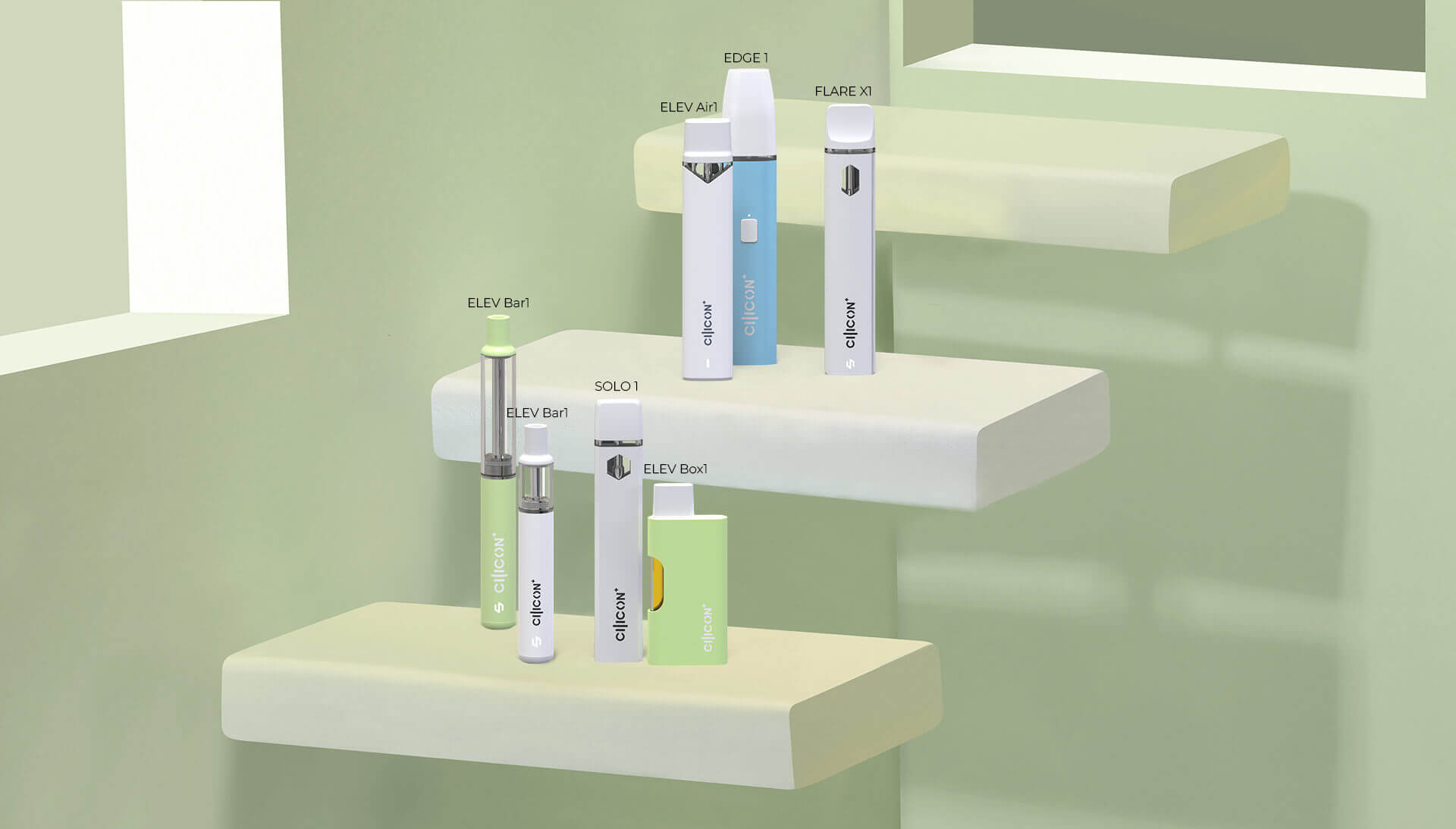 Our vape pens are also differentiated to cater to a wide range of vape consumers. No matter the label, we at Cilicon® make sure to continually update our vaporizers to meet ongoing consumers and market demands. Our vape product offering includes 510 vape cartridges, vape pods, disposable vaporizers, vaporizer batteries, and accessories. Rest assured that Cilicon®  will assist you in finding the right product combination for your target vape consumers.
Cilicon Private Label Vape Pens Process
For our private label customers, Cilicon's process of developing private label vaorizers are as follows:
The customer shares their ideas, sketches and/or drawings, which Cilicon® helps develop into a finished vape design per the customer's request.
Cilicon® confirms the design, informs the customer of the price of any mold for manufacturing, as well as the price of the finished vape pen.
The customer pays for the cost of the mold required.
Cilicon® creates the mold, followed by a sample of the vape pen.
The customer receives the vape sample and confirmation for the total price of the finished vape pens according to the quantity of vaporizers to be manufactured.
The customer pays 50% of the total price of the finished vape pens as a deposit.
Cilicon® manufactures the vape products.
The customer pays the rest of the balance.
Cilicon® ships the finished vape products to the customer.
Cilicon® provides after-sales service as required by the customer.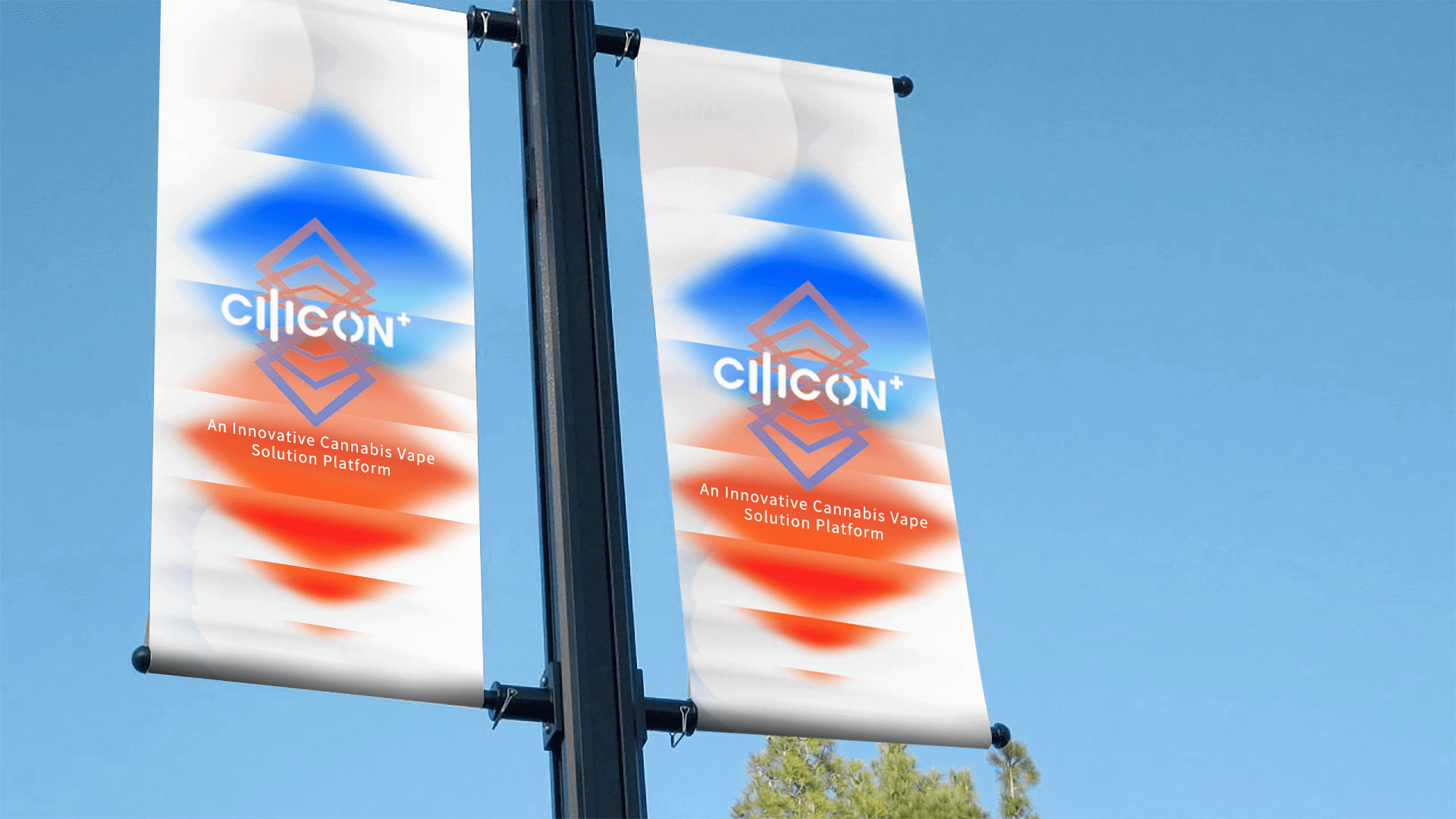 So when it comes to branding, the choice between collaborating with us in developing a cannabis vaporizer design or having sole control of the design is entirely up to your company. Working with Cilicon®, be it on white label or private label partnerships, means saving on manufacturing costs, gaining the Cilicon® expertise, and differentiating your vape pens. We are ready to help our customers set themselves apart and offer the best cannabis vape experience to meet their consumers' every desire.