How does smile CBD explore Japanese cannabis market?


Who is smile CBD?
Smile CBD, as a pioneer in supporting Japanese cannabis legalization, is one of the most popular CBD companies among Japanese consumers. Their major business is providing a broad variety of CBD enriched products such as CBD masks and CBD vaping devices to local consumers. To support and enrich consumer lifestyle is the lifelong mission for smile CBD. A well-developed society in Japan, product safety and quality are critical. Therefore, smile CBD only works with GMP certificated suppliers and provides premium cannabis oil to the local market. This is the key to stand a competitive market like Japan.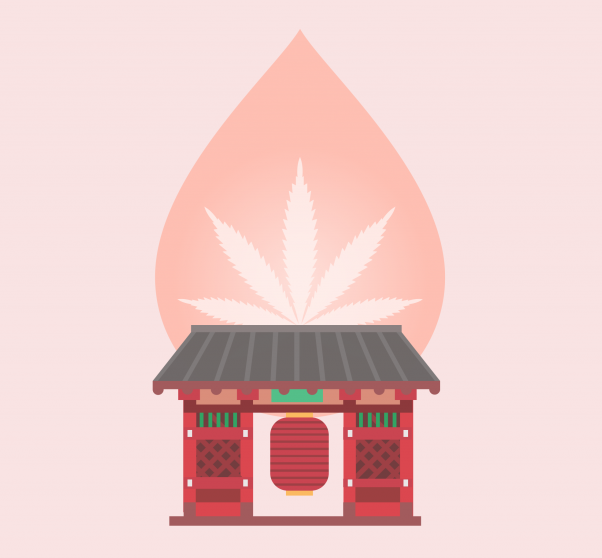 Cannabis is a sensitive topic in Japan. Asians do not treat cannabis as a lifestyle consumer good like in western countries. It is difficult to educate people to know more about the benefits of cannabis. Besides, when it comes to medical vaping devices, it is challenging to persuade locals to accept it after the vaping crisis in 2019 in the USA. On the law side, vaping with nicotine e-liquids is regulated in Japan. Vaping devices containing nicotine liquids are considered medical devices and it is a limit of 120 mL for the one-month personal usage.Born in a country that respects technology and its development, smile CBD maintains its ambition to present the best products with evolving technology to improve Japanese lives.
The foundation between smile CBD and Cilicon®
Thanks to globalization, smile CBD discovered Cilicon® by Alibaba platform. Even thought smile CBD team never attend our facilities, we still work together through the commitment of long-term development partnership and the spirit of integrity.
Making the right products for client's customers is more important than making the product right. The journey by working with the smile CBD team is beautiful and enjoyable. smile CBD was struggling with the inferior cannabis vaporizer, which is contradictory with the Japanese artisan spirit. smile CBD commits to GMP certificated product, consistent vaping experience, safety, and consumer satisfaction. Selecting a reliable vaping device manufacturer partner from several vectors is difficult. Nowadays, companies are using online marketing to improve brand image and show capacity. Therefore, entrepreneurs are confused by fancy pictures and advertising regardless of the vector ability and history. Cilicon® still believes that technology competitiveness is the only advantage in the "bad money drives out good money" market.
Cilicon® has a standard minimum order quantity (MOQ) of selling cannabis vaporizers. However, cannabis vaping is an infant industry in Japan. Cilicon® has a prospective vision to engage in a market infused with a 100 million population. We decided to support smile CBD to explore the potential Japanese cannabis vaping market by supporting the most mature and advanced cannabis vaping devices regardless of MOQ. One of the reasons is that we have been impressed by smile CBD's mission and its current development.
Japanese consumers are usually having great pressure to balance work and family. Cannabis is one of the best solutions to improve sleep management and relaxation. The mission to improve human lives is the common value between smile CBD and Cilicon®. The world is changing, people just need to get used to it.
Using advanced cannabis vaporizer to boost brand image
Localization is the biggest obstacle for international companies. Cooperating with smile CBD, Cilicon® has a better understanding of the Japanese local market. We believe that working with local companies is benignant for trust-building between locals and international companies. smile CBD's success we see it like ours, a win-win situation is mainstream in cross-national collaboration. Providing the most advanced and safe vaping devices to human beings is our common mission and the foundation of our brands.
In the beginning, smile CBD's expert selected one of the most popular 510 thread cartridges and batteries to launch. Since 510 style vaporizers have been testified by the mature North American market for years, it is brilliant to launch 510 thread in an immature market. There are many outstanding competitive advantages of smile CBD Cartridge and smile CBD Vape Pen.
Advantages of smile CBD Cartridge: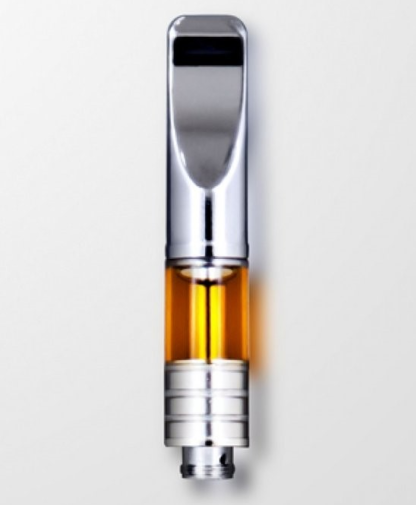 Bottom intake holes to reduce cannabis oil waste maximumly

With Microfeel unique patant formulated ceramic heating coil to present consistent, purest and potency vaping experience

Fine finished stainless steel central post and housing to experience safety vaping and stylish appearance

Ergonomic design ensures the mouthpiece perfectly fits the lips
When smile CBD Cartridge is fulfilled with 30% CBD oil, the magic happened. Large amount of vapor and effective cannabinoid work together to ensure every vape are exactly the same as the first vape.
Advantages of smile CBD Vape Pen:

Pre-heating button to prevent oil clog

Powerful Micro-USB charging to make sure crusing power supply

Poket size design is defenitely friendly to carry
Setback and communication
Were there any hitches along the way to product success?
The answer is NO! Since the smile CBD Cartridge is sold about 10 million pieces in the United States. Along with the Cilicon® quality management system and high-level supply chain, smile CBD just placed the order with us and we take care of the rest.
Which part of Cilicon® offering was most useful?
The answer is the communication channel building. The language barrier between Japanese and English does exist. With enough patience and sufficient communication, the smile CBD team's ideas and value conduct fully to the Cilicon® team. This is the most important part between smile CBD and Cilicon. We both believe that difficulty is a stepping-stone for us. When we were facing the forbidden cannabis oil testing in China and the language barrier, communication is the best weapon to take the difficulties step by step. As long as we fully understand each other, product success is just about time.
Does the Covid-19 influence the cooperation badly?
Unfortunately, it does. The global pandemic has a great influence on all humankind. As a manufacturer, we believe in the vitality and brand value of smile CBD. As was an expectation, Corona Virus does not decrease the demand for cannabis vaping, smile CBD keeps its increasing sales during this plague.
What is next in the future
Cilicon® provides a one-stop solution for smile CBD, from cannabis vaping devices to child-resistant packaging. 510 thread vaporizers are more likely a starter kit for a beginner. Along with the opening market, Cilicon® will continue to provide environmentally-friendly disposable vaporizers and branded pod systems to smile CBD. With the industry-leading technology, we are sure that smile CBD will lead the market in Japan.
Even profit is significant for company survival, the mission to improve people's lives is the priority for Cilicon®. By working with a trustable company like smile CBD, we believe the only matter is time and patience.
Celebrate the happy ending
Cilicon® has been helping smile CBD to achieve greater business success in the local Japanese market. We are so glad smile CBD trust Cilicon's product that delivers better cannabis consumption way to change the Japanese lifestyle. All together to fight for further legalization in Japan is meaningful for both of us. Japan, as one of the well-developed countries, has an unimaginable potential market.
Growing with a rising industry in a conservative nation is also valuable for Cilicon®. With the legalization of cannabis worldwide, we believe that there will be an increasing number of populations will join this great campaign.