The epic of founding Sweeddreams CBD
Florenzo is a professional boxer and cannabis is his partner to take a relaxing break after a boxing match. He enjoys the moment to communicate with this traditional plant. Living in Spain, it is not difficult to find cannabis. However, the quality of cannabis isn't always good. There are many peers like Florenzo living with a boxing match. Pain management is the major challenge for most athletes. Inferior cannabis cannot satisfy their increasing need since this is the best moment to recover and relax.
He found Sweeddreams CBD, A vertical cannabis company in Spain. He gets his hands-on selecting premium cannabis seed, cultivates it under professional guide, collects the plants with skilled workers, extracts it with most advanced extraction equipment, carefully picking the best oil from the rest, pack it with the most Spanish container, and finally, it turns to wonderful consumer goods. What he does simply do it for people like him who are suffering from a sports injury. Also, he is fed up with the current Spanish market that is inundated with a low-quality cannabis product.
Sweeddreams CBD is founded to offer high-quality CBD products.  In Europe, cannabis regulation varies from different nations. It is difficult to extract the cannabinoid without THC. Florenzo has full confidence in his products due to the instinct and his yearly profession in the cannabis industry. From seed to finished product, it is not luck and all about science. Just like every punch when he fights, it has to be precise without compromise. Even Europe has the strictest cannabis regulation around the world, Sweeddreams CBD still believes that it is worthy to provide a trustable product to people who need them.
Why Sweeddreams CBD work with Cilicon®
The current Cilicon® marketing director Chris Lin was fighting in the front line as a salesperson and built Cilicon to separate cannabis vaping from normal nicotine vaping. When Chris Lin met Florenzo during the global pandemic, it is a joke to launch new products during an economic dilemma. The faith on cannabis vaping bring these two people together even they are from different countries, speak different languages and cultural background. Sweeddreams CBD engages in the cannabis vaping sector in the beginning and aims to launch a vending machine to sell cannabis vape pens today.
Choosing a trustworthy vector is more difficult than ever before due to the counterfeit vaporizers circulate in the market. Florenzo has a high standard to choose safe and reliable cannabis vaping devices as he cultivates cannabis flowers. Chris Lin and Florenzo happen to have the same perspective on cannabis pre-roll and cannabis vaping. Some people may think, it is utilitarian to share common interests between customers and suppliers. Admit it, it is not utilitarian at all, since technology and quality are the actual factors.
Florenzo is obsessed with the full ceramic cartridge that can reflect terpene flavor and aroma. Choosing the classic cartridge is the best option to compact with his extracts.
The Sweeddreams cartridge features: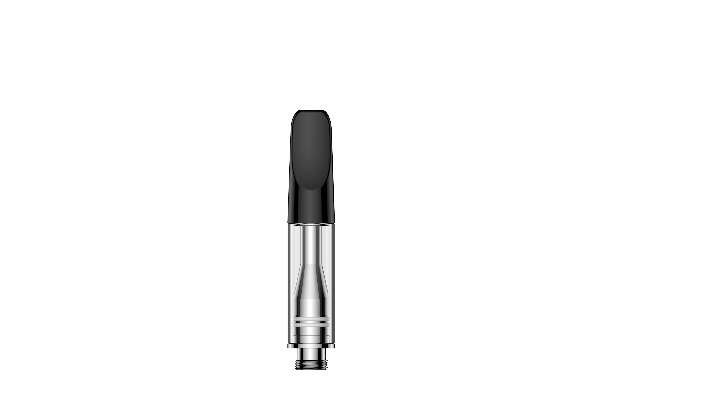 The First Generation Full Ceramic Microfeel Heating Coil
Food Grade Glass Oil Tank
Medical Grade Stainless Steel Central Post
Roof Type Center Post Design
When the Sweeddreams cartridge combines with premium 40% CBD oil, emerges outstanding vapor contains natural terpenes, enrich flavor, and aroma. The ceramic heating coil brings vaping activity to a higher-level experience.
Technology, Creativity & Perfection Pursue
Perfection is a lifelong pursuit for every company founder, product manager, and salespeople. As a formal boxer, Florenzo swings his fists by more than a thousand times practice. Picking a supplier is the same. Chris Lin usually asks the question"why do you choose Cilicon® instead of others?" when he talks with cooperated customers. Florenzo's response "You guys have core technology like own patented formulated ceramic recipe, creative technology improvement, and deeper understanding about cannabis". Indeed, technology is the only way to lead the market trend. Especially in vaping industry, the life circle of one vaping device is about 12-18 months following with fickle market demand. Holding competitive technology is the priority to gain success in contend.
In Cilicon®, we are holding more than 400+ patents and have our ceramic heating technology. We believe firmly that the creative idea and product do not come from an instant inspiration but a solid collective effort and ideas. Intelligent vaping hardware is our strategic purpose to delight our end customers with developing technology. Technology is not a barrier for people but a daily life babysitter to take care of you. Creating more advanced cannabis vaping devices and making them affordable must be at the strategic level.
Change Management
People do not like to change. Change makes people fear the unknown. Exploring the cannabis vaping market in Spain is challenging in a cannabis flower-dominated society. However, Sweeddreams CBD still goes with Cilicon® without scruple because both of us believe that vaping activity is more convenient and "smart" than traditional burning. On the health side, up to 700 ℃ burning leads to more than 4000 hazardous substances. While vaping only generates vapor under 200℃. Cannabis extraction is expensive in Spain. Using a high temperature to heat it does not activate its actual performance.
Sports injury has a significant inconvenient influence on daily activities. Most athletes like Florenzo have an increasing need to recover and back to the battle. Vaping is the most effective way for the body to absorb. In 3 to 4 seconds, you can feel the cannabis influence on your body. Using pulmonary alveoli is scientifically more powerful than the digestive system. Just like when you are hiking in a high-level oxygen forest, you would love it. Florenzo is a seer to be proactive to expect the opening European cannabis market. Following the United States cannabis vaping market, Florenzo believes that Europe will follow the trend and learn experience from mature markets.
The Future is in Spain
Since working with Cilicon®, Sweeddreams CBD gains greater sales than before. Cannabis vaporizer is one of the most important product lines contributing to overall sales. Also, the local community can enjoy the locally cultivated premium cannabis extraction without consideration. In Florenzo's network, the frame of Sweeddreams CBD and its cannabis vaporizer has been widespread between sports. Some of them were hesitant to try cannabis vaping since the stereotype of relating smoking with vaping. As one of the biggest cannabis consumer markets in Europe, we all believe that the future is in Spain and the future to consume cannabis is by vaping. What we need to do currently is to embrace the change and make it happen.