Notice
: Trying to access array offset on value of type bool in
/www/wwwroot/www.ciliconplus.com/wp-content/themes/cilicon/single-product.php
on line
111


The Floating Power You Can See
ELEV 1 is ultra-versatile with different viscosity of cannabis concentrates. It collects the creative design and innovative technologies together into beauty.
Each of them is good as it says


Specifications
Dimension

19.40mm*8.4mm*106mm (Inhale Actuated) 19.40mm×8.3mm×109mm (Button Actuated)

Output Power

8.2W (Inhale Version)
8.2/6.8W/5.2W (Button Version)

Heating Element

Formatrix™ Ceramic Heating Technology

Central Post

316L Stainless Steel

Tank Material

Food Grade PCTG

Battery Material

Aluminum Alloy
Activation

Inhale/Button Activation
Breathe-Actuation

Button-Actuation
Every Part Matters for Your Terpene Profiles
ELEV 1 gives you a more comfortable and more refined experience using all-in-one solutions converting the idealistic vision to a realistic vaping experience all the way from technology, operation mechanism, ingestion method to the appearance of design.
Big Screen, Big Experience
A Higher Definition of Vaping Experience
Precise Crafted to Be More Comfortable
Featuring 44x40mm large, Vshaped™ designed, 1mL oil, ELVE 1 can maximally deliver as much oil quality and information every puff.
ELEV 1 provides breath-activated and button-press-activated versions. Embedded with Formatrix™ ceramic heating core, both versions perform in extra-smooth cannabis vapor and crystal-clear reflections on potency, flavor, and aroma. The more you vape, the higher you get.
Inspired by Japanese design philosophy, ELEV 1 has a soft-touching body and a minimalistic look to present a solid and smooth feel. ELEV 1 comes with an easy snap-in mouthpiece ergonomically. It perfectly fits your need for mouth satisfaction.



More Options Available Now for ELEV 1
Level Up Your Imagination
LEARN MORE
Cilicon DesignedTM platform aims to strengthen your product competitiveness and brand reputation in the cannabis market. Our professional teams will offer you the most insightful and cost-effective advice on various aspects of designing in material, color, structure and technology, getting your customer a healthy and perfect user experience.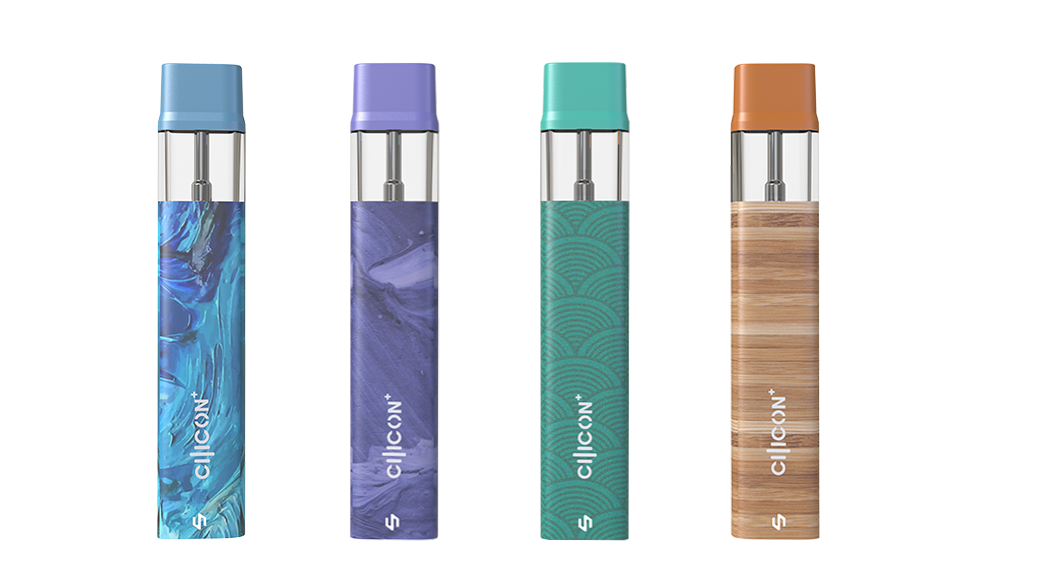 Product Gallery
Ready to Provide You with Our Ideas and Recommended Products