Notice
: Trying to access array offset on value of type bool in
/www/wwwroot/www.ciliconplus.com/wp-content/themes/cilicon/single-product.php
on line
111


Creativity in the Palm of Your Hand
The mini-sized, mega-capable ELEV Box3 is just as powerful as it is portable. Weighing less than 30.8g and with upgraded vaporizing features, it's not only use-friendly, it's also the most portable 2mL disposable in its series. With the unique contrast color design and mini cola product appearance, it redefines what it means to box-like disposable.
Notice
: Trying to access array offset on value of type bool in
/www/wwwroot/www.ciliconplus.com/wp-content/themes/cilicon/single-product.php
on line
191
All the Features You Need to Know
Improved Vaping Performance
Specifications
Dimension

22.98*41.98*75.9mm

Output Power

0~0.5S 11.1W
0.5S~5S 9.4W
5S~10S 7.9W

Tank Material

PCTG(Food Grade)

Mouthpiece Material

PC(Food Grade)

Central Post

Stainless Steel (SUS304)

Activation

Button Activation
Ceramic Coil

Formatrix™ Ceramic Heating Coil
Discover new ways to enjoy moments with ELEV Box3
ELEV Box3 is uniquely shaped, portable and easy to operate. Push the button to directly start your wonderful vaping journey.
Bring ELEV Box3 to Satisfy All You Want
Unique Product Design

With the unique product appearance and soft-touching rubber paints, ELEV Box3 presents a visual experience unlike any other product. The impressive cup-like design is both individual and portable, making your experience more creative and interesting.

Next-Level Vaping Performance

Feel the thrill of superior vaporizing performance provided by the improved Formatrix™ ceramic heating technology. The fast-responding button activated system gives you an ultra-smooth, multi-functional vaping experience.

Custom Colors Available

ELEV Box3 stands out in more ways than one. Product appearance with customizable-color, ELEV Box3 allows cannabis aficionados to make their vaping experience as unique as they are.
Technologies in ELEV Box3
More Options Available for ELEV Box3
Level Up Your Imagination
Cilicon DesignedTM platform aims to strengthen your product competitiveness and brand reputation in the cannabis market. Our professional teams will offer you the most insightful and cost-effective advice on various aspects of designing in material, color, structure and technology, getting your customer a healthy and perfect user experience.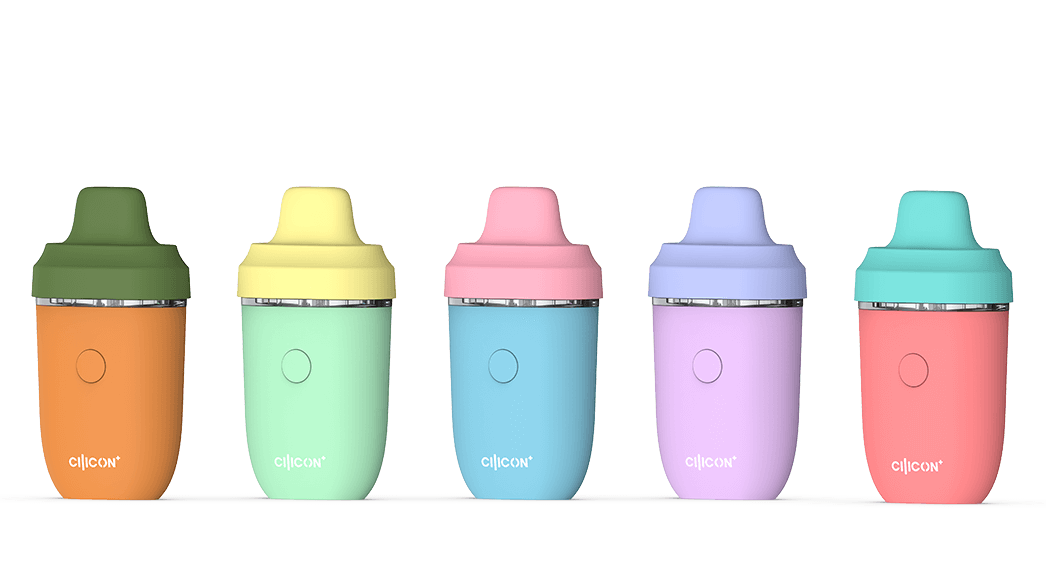 Product Gallery
Ready to Provide you with Our Ideas and Recommended Products