As the first-generation rechargeable disposable weed pen by Cilicon, SOLO has gained a great attention from cannabis companies and cannabis vapors. Since SOLO faces the cannabis world, we have received many reviews and questions about SOLO. In this introduction, we will introduce SOLO to resolve all your focus.
Why do we add a charging port for a disposable?
We have received many requirements from our partners and customers are compilating the current All-In-One disposable weed pens they are using. One of the major annoyances is poor battery capacity. Many people are upset a ran out of battery disposable cannabis vape pen when it still has left oil inside the tank. Also, some companies are using unviewable disposable vapeto cover their battery cell failure because it does not matter how much oil is left inside the disposable thc vape pen, consumers would drop it when the battery runs out. At Cilicon, we do not want to play tricks with our partners and customers. We expose everything to you since we respect transparency.
Why do we name it as SOLO?
At first, we want to emphasize individualism because it is really important to choose the right stuff that fits your needs instead of other's opinions just like a solo song. Also, SOLO is so powerful and multifunctional in different ways.
The Original idea was before launching SOLO, the Cilicon team realized that several American consumers are eagle to have a disposable cannabis vaporizer with a larger than 0.5 ml tank volume. As the center of the cannabis world and the most mature market, the United States consumers are always leading the product design in the cannabis vaping industry. We believe that mathematics does not lie and we trust our consumer data just like we design every cannabis vaporizer.
Our designer team collects all the customer reviews and combines the inspiration of a flute. SOLO, which represents the spirit of the United States that everyone deserves a chance to perform alone, has combined the most cutting-edge vaping technologies to roll all the advantages you cannot imagine into this tiny little package. For the market, it presents long-lasting cannabis vaping experience since we adopt 1 ml tank volume inside to preserve a longer enjoyable user experience.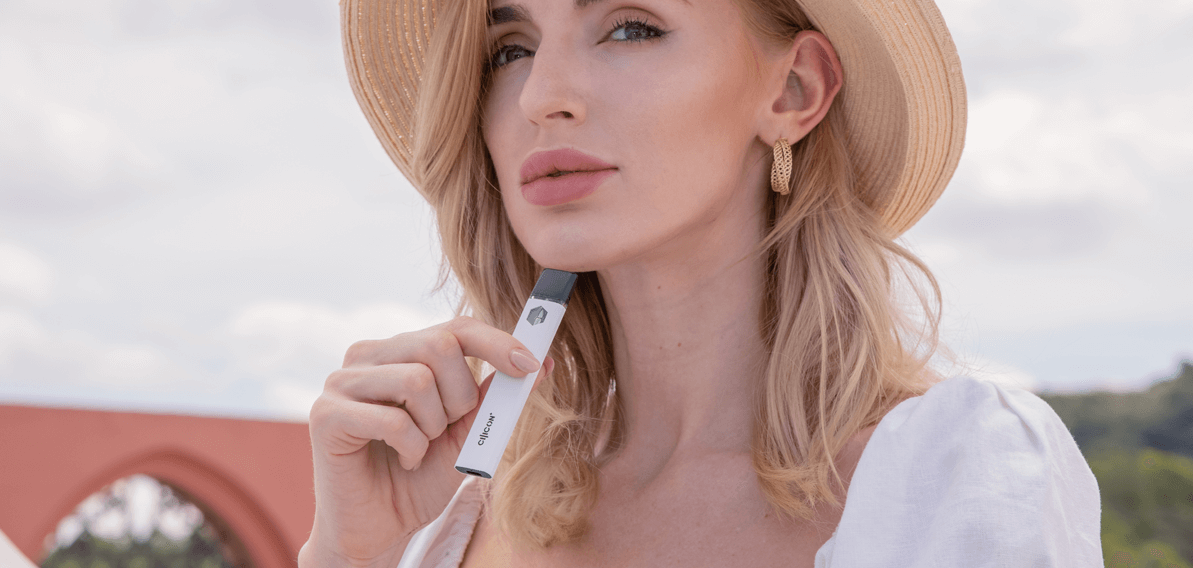 The Genius Combination of Disposable and Rechargeable
SOLO born to generate consistent and portable cannabis vaping experience. Like most popular disposable cannabis vaporizers on the market, SOLO is a closed disposable cannabis vaporizer to ensure there are no risks to be opened accidentally. It would go into the recycling process once it finishes.
Different from the cylindrical cannabis vape pen, SOLO is designed with ergonomics and pocket-size with extraordinary MICROFEEL® ceramic heating technology. Standing to fix the industrial and consumer pain points, SOLO creatively combines disposable and rechargeable functions to refine the new generation disposable All-In-One cannabis vaporizer. SOLO fixes a pain point that many disposable weed pens couldn't fix.
It is time to change the stereotype about disposable weed pens, it does not have to be cylindrical without charging port. What CILICON creates is, to braking the wall and continue to generate more creative cannabis vaporizers for cannabis vaping communities and our consumers.
SOLO's Key Features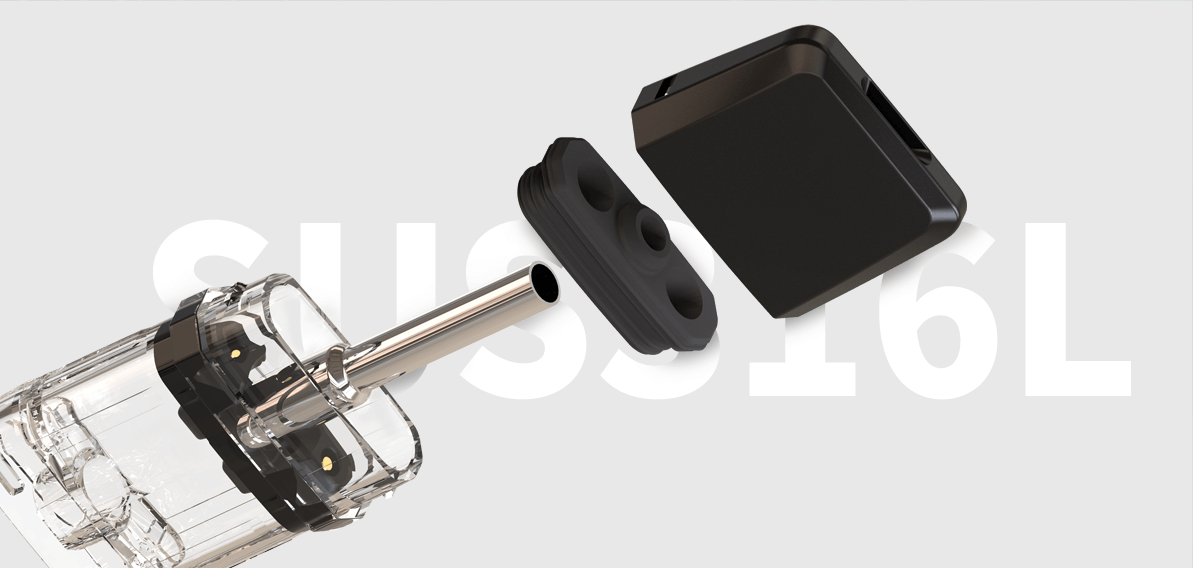 Different from others, Cilicon never compromises with safety concerns. SOLO inside with medical grade stainless steel (SUS316L) to ensure NO heavy metal lead risks. Let's say Hi to SUS316L central post and say NO to hazardous heavy metals.
Besides, SOLO comes with food grade plastic mouthpiece that can be used to produce baby bottles. Rather than put your mouth in chemically processed battery housing, SOLO provides a safer and healthier vaping activity to you.
Disposable & Rechargeable: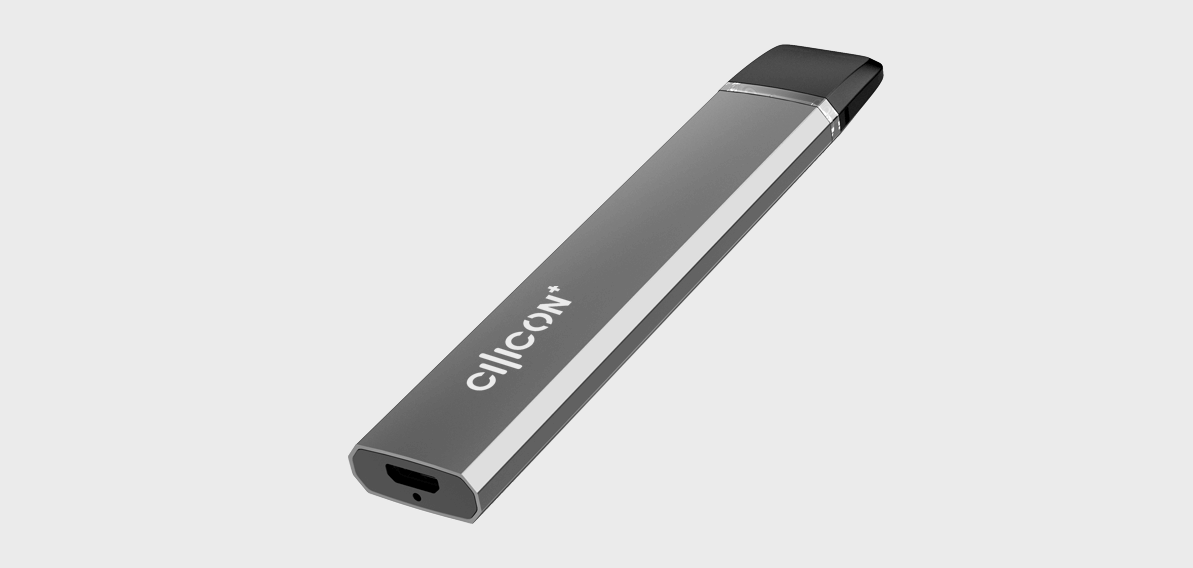 With SOLO, people can enjoy every drop of cannabis extract without wasting and also vape with a larger number of favorited strains to provide consistently high. The only way is to drive back to the dispensary or throw it away if you, unfortunately, purchase an inferior disposable cannabis vape pen when it typically does not have a charging port. SOLO uses industrial leading batter and also comes with a charging port, which ensures every vaping activity can normally perform without temperature, weather change, or other factors that may trigger under voltage.
V-Shaped Oil Tank Bottom Design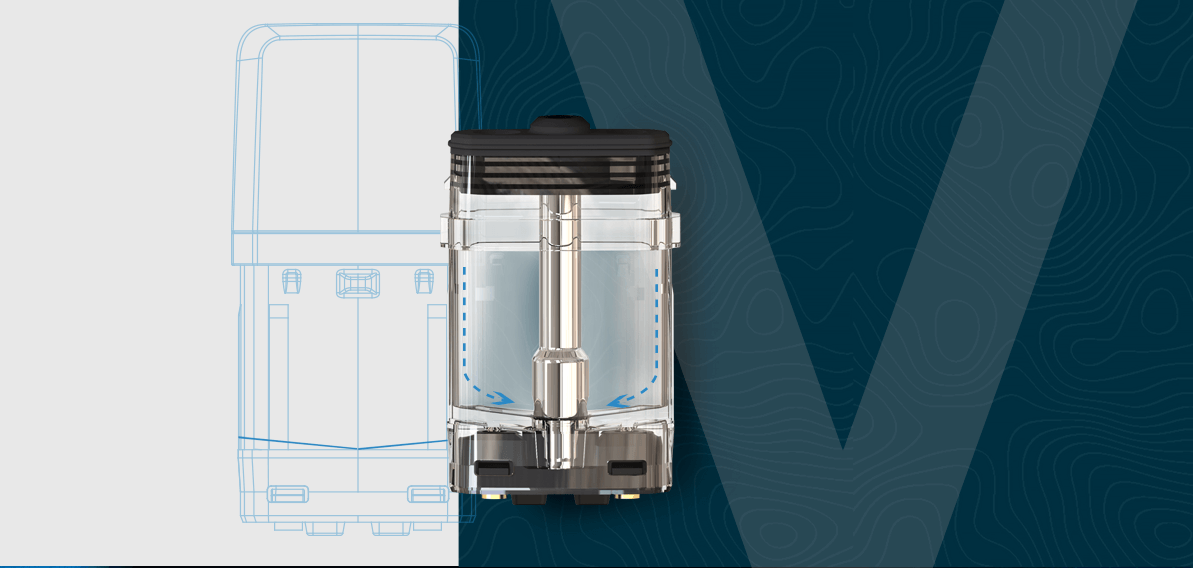 SOLO does not want to waste a cent of your expense. The V-Shaped oil tank bottom design aims to increase extraction liquidity that improves your cost performance. You do not need to worry about your stick cannabis extract is stuck in the edge of the oil tank. please refer to more cilicon designs if you are interested in it..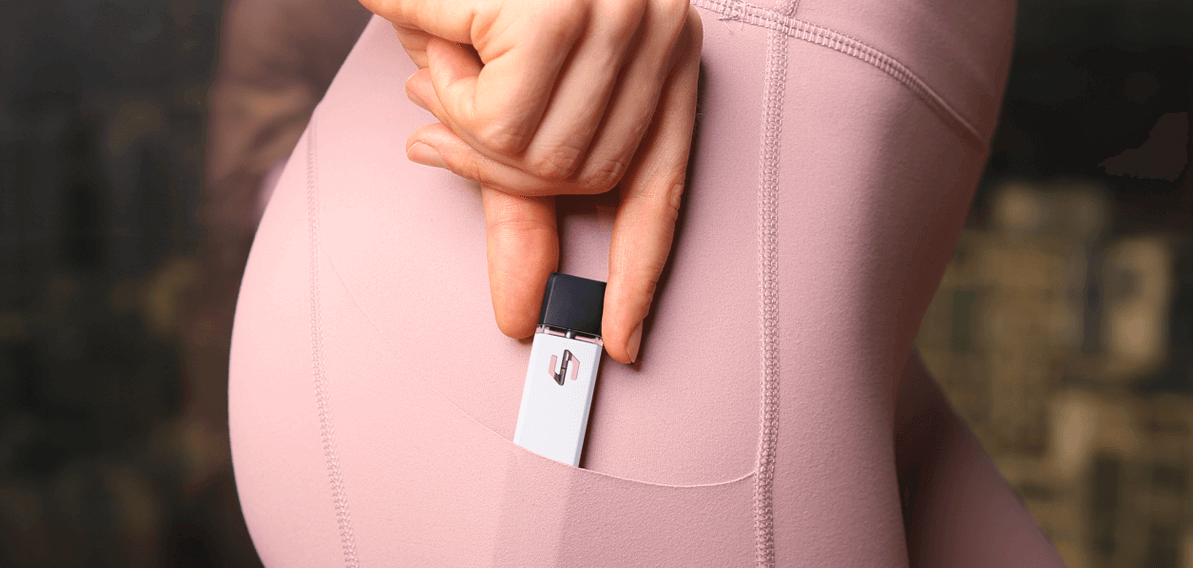 As a cannabis vaping device for starters, portability is significant to attract new customers and share in social settings. SOLO is flat and sleek with anodized housing that provides higher customization.
One of the most creative and cost-friendly designs from SOLO is the snap-in mouthpiece design. For many processors, capping is a struggle and maybe even worse if they do not have a capping machine. The traditional capping method is stew in or presses by machine. SOLO can easily snap in even by a young lady. It can highly increase work efficiency and reduce labor investment.
SOLO has great suitability to fit different kinds of extracts. The dramatic changing cannabis extracts have higher demand on cannabis vaping devices. SOLO assimilates with years collected cannabis vaping test data and evolving MICROFFELL® ceramic heating technology. It can easily handle different concentrated Delta-9-THC, Delta-8-THC, Delta-10-THC, or other cannabis concentrations.
Explore SOLO Specifications to Learn More
Dimension(mm): 19.1*8.1*105
Battery Copacity(mAh): 280
Tank Volume(mL): 1.0
Tank Material: Food Grade Plastic
Central Post: Stainless Steel(SUS316L)
Output Power(W): 8.2
Resistance(Ω): 1.5
Intake Hole(mm): 2*Ø1.8
Activations: Breath Actuated
Charging: Micro USB
For more solo's specifications, please refer to page SOLO.
In the end, just like the spirit of CILICON DESIGNED, CILICON is a small and midsize friendly technology platform and we believe our creativity and technologies can shoulder your brand development even in a little weight. In CILICON DESIGNED, we provide diverse empty cannabis vape product derivatives to our partners which protect product exclusivity and long-term business development.
Explore more SOLO options in CILICON DESIGNED or contact us.