Believe it or not, there is a wave of decriminalization of cannabis across several states and may reach the federal level at full tilt. For example, in November 2021, Republican Rep. Nancy Mace introduced legislation to decriminalize marijuana federally. As a result, it has set the pace for states, counties, and other local jurisdictions to follow suit with the addition of ballot initiatives to decriminalize marijuana in their jurisdiction. Below are some of the states and local governments that have ballot initiatives to either legalize or decriminalize marijuana:
● Arizona
● Montana
● New Jersey
● South Dakota
● Mississippi
● Oregon
The above trend may positively influence the uptake of pod vaporizers that have been on the rise. However, most of the above ballot initiatives, decriminalization, and legalization policies largely revolve around controlling the amount allowed for use-that can easily be solved by vape pods. Yet, most people cannot fully comprehend the above trend, including the term for marijuana such as "legalization" and "decriminalization" and their overall impact on the industry. Cilicon will help all readers to understand those terms better in this article.
What is Pod?
Pod is a small vaping device with two main parts; a pod containing your e-juice of choices such as THC or CBD vape oil and a battery that helps vaporize your pod juice. The pod vaporizer has a mouthpiece at the tip. The device has a simple operating principle: the battery is attached to a coil that helps vaporize when it is activated. Most vaping pods are draw-activated-meaning one does not need to turn the battery on or off to use them. But, one must have the battery connected before using the device.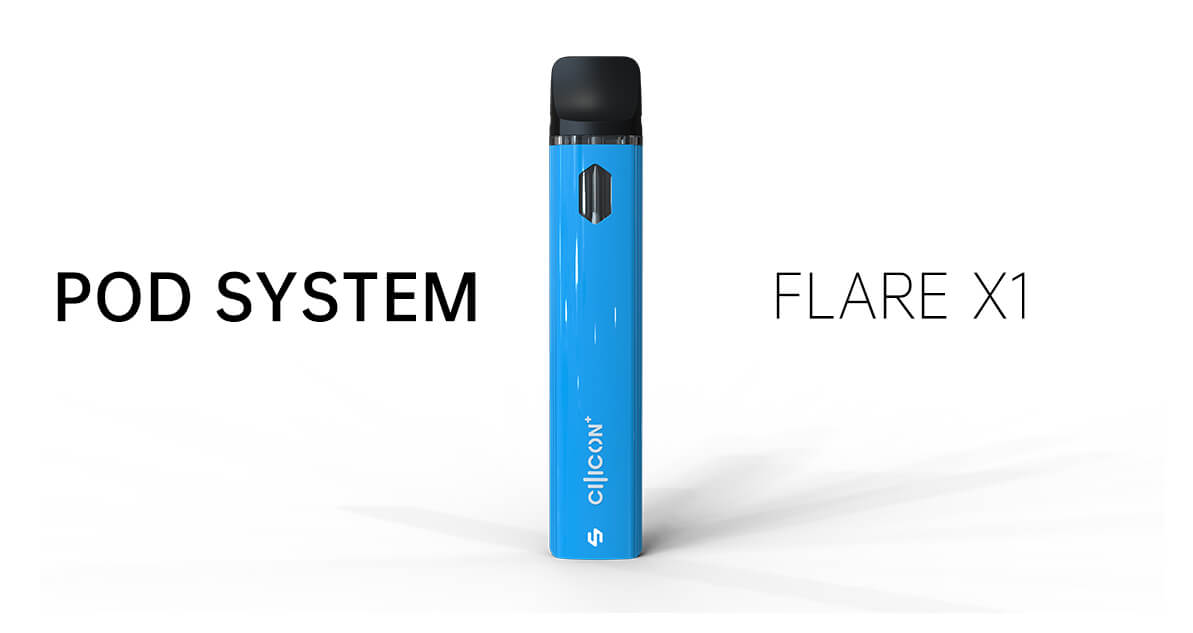 How Does Decriminalization Influence Pods?
As mentioned before, the word legalization and decriminalization has distinctive grammatical differences within the American constitution's legal context. Legalization allows an act to be acceptable within the purview of law, making such an act not subject to or liable to any legal penalties. On the contrary, decriminalization means that an action is no longer labeled criminal but still attracts minor legal penalties and fines.
Within the context of marijuana, legalization refers to removing all legal prohibitions associated with producing, distributing, and possessing cannabis products. It means the availability of cannabis to the overall population for purchase and usage has similar freedom restrictions like alcohol or tobacco, where one can possess or distribute provided one has its license. On the other hand, decriminalizing marijuana means it is still illegal, but there will be no prosecution by the criminal justice system if one possesses a certain, specified amount. Besides, the reclassification of marijuana offenses as civil instead of criminal has reduced penalties tied to illegal possession to civil fines, drug treatment, and education or no penalties. At the time of the writing, 18 US states have legalized marijuana for medical or recreational use: Alaska, Arizona, Colorado, Washington, Oregon, Maine, Washington D.C, Nevada, Massachusetts, Vermont, Guam, Montana, Illinois, New York, Connecticut, New Jersey, and New Mexico (Hansen, Alas, and Davis 2). Other states have either decriminalized, legalized, or have done both, or are in the process of doing either of the options. However, the common aspect across legalization or decriminalization is allowing use or possession for a specified amount ('FindLaw' p1). The above legal mandate of controlling the amount for use can easily be solved by pods in states that have decriminalized but are struggling to control the amount of marijuana for use, like California can leverage on the pods.
Thus, the above ballot initiatives will increase the sale of both marijuana and vaping pods across several states, including California. However, non-cannabis sales have been enjoying massive growth in recent years, surpassing cannabis sales. For example, Vape pods have experienced a 50% increase compared to only a 5.7% increase in the cannabis industry. Thus, cannabis hardware devices like pods are a hot trending topic and may remain so for some time. You may wonder what vaping pods are and how it has gained traction surpassing even the year-on-year growth of the overall cannabis industry by over 45%.
Compared to vape mods, the pod is not designed for refilling to add a different variety of flavor strains. Nonetheless, manufacturers offer pods with various flavors that suit you. Thus, the vape oil you prefer can come in different flavors the way you desire. The provision for personalization and its portability and compact size may have contributed to the jump in pod sales over the recent years. In particular, there have been steady sales of different pods brands from the fourth quarter of 2021 (from September). Notably, sales increased from US $25 million to about US $30 million between September and December 2021 as shown in the figure below: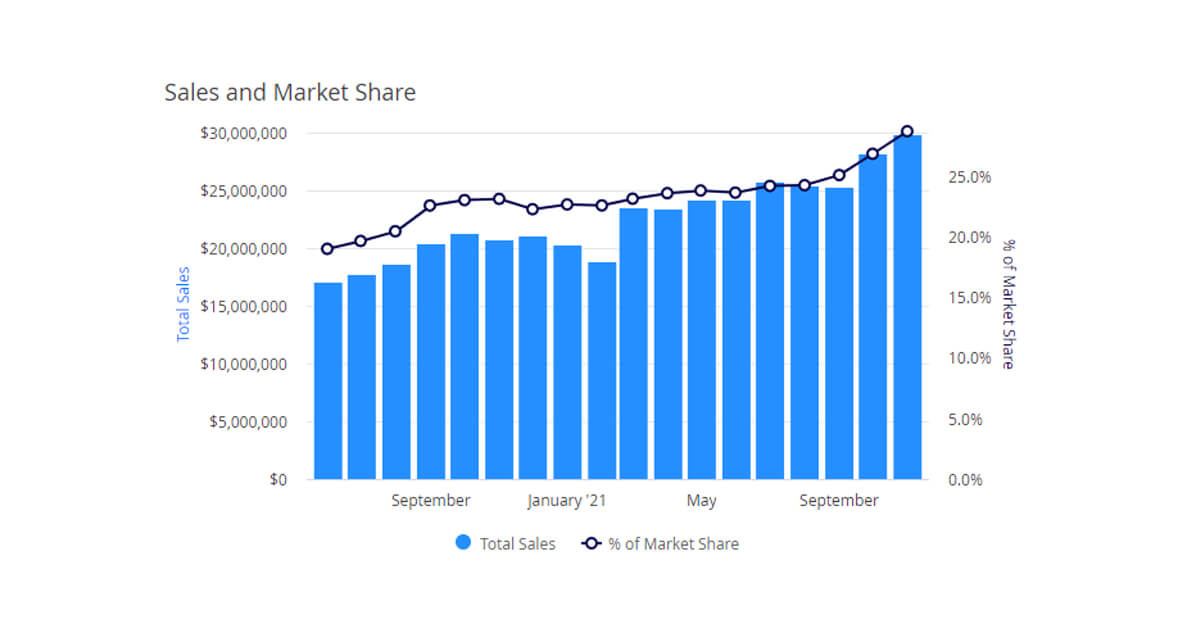 Figure 1: Sales & Market Share of Pods in the US (Adapted from Headset.io).
However, the total market for the cannabis industry for total adult sales plummeted considerably in the last quarter of 2021 compared to the previous year. The market only expanded by 5.7% (as indicated in figure 2 below) on the heels of several restrictions, especially tight control on the amount allowed for each use.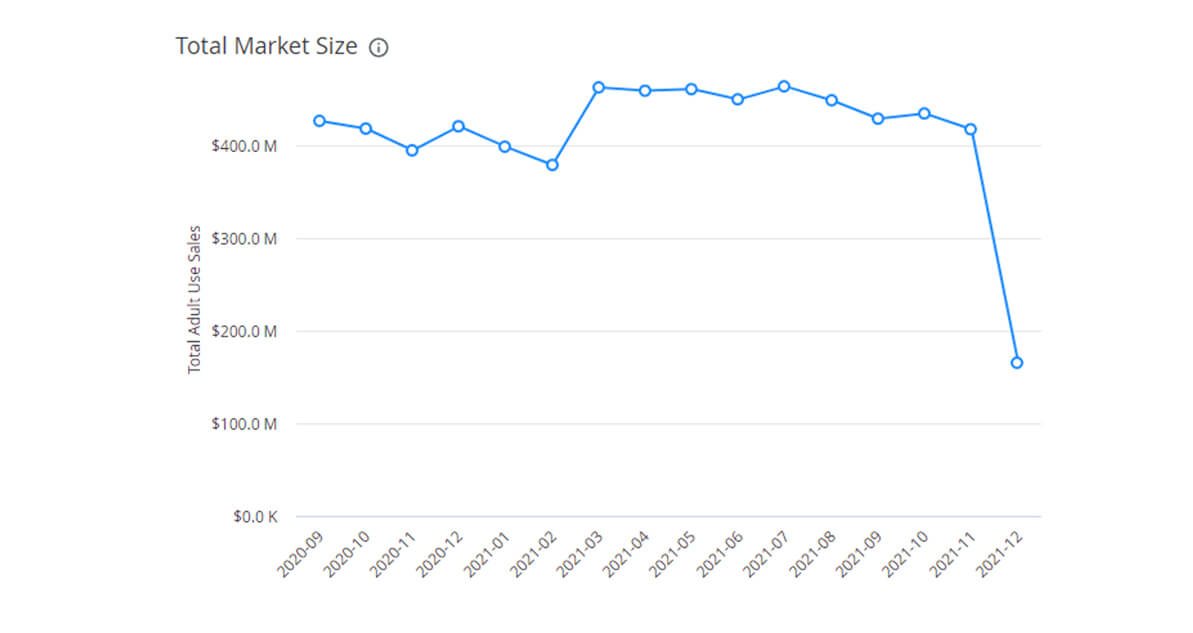 Figure 2: Total Cannabis Industry only grew by 5.7% in November 2021. (Source: Headset.io)
Therefore, it is critical to maintain brand loyalty and improve the repurchase rate amidst slow growth in the overall cannabis market. The above statement is specifically true for brands struggling to curve, maintain or expand their market share in the industry. Notably, pods can play a crucial role in ensuring brands maintain their customers and grow their businesses, as illustrated by California's STIIIZY and Plug Play brands (Figure 3). The brands enjoy massive brand loyalty due to their proprietary battery. Others like Legion of Bloom, Kurvana, etc., have low repurchase rates (illustrated by Figure 4). Nonetheless, loyal customers still buy other brands to enjoy other cannabis cartridges.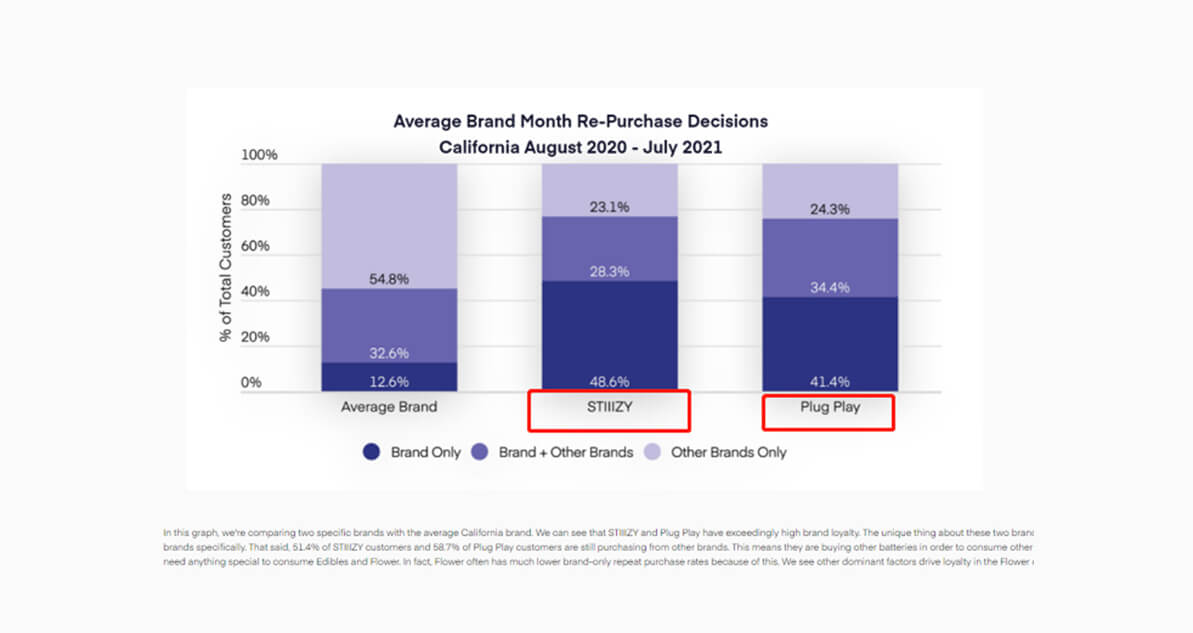 Figure 3: California's Average Cannabis Pod Brand Statistics. (Adpated from Headset.io)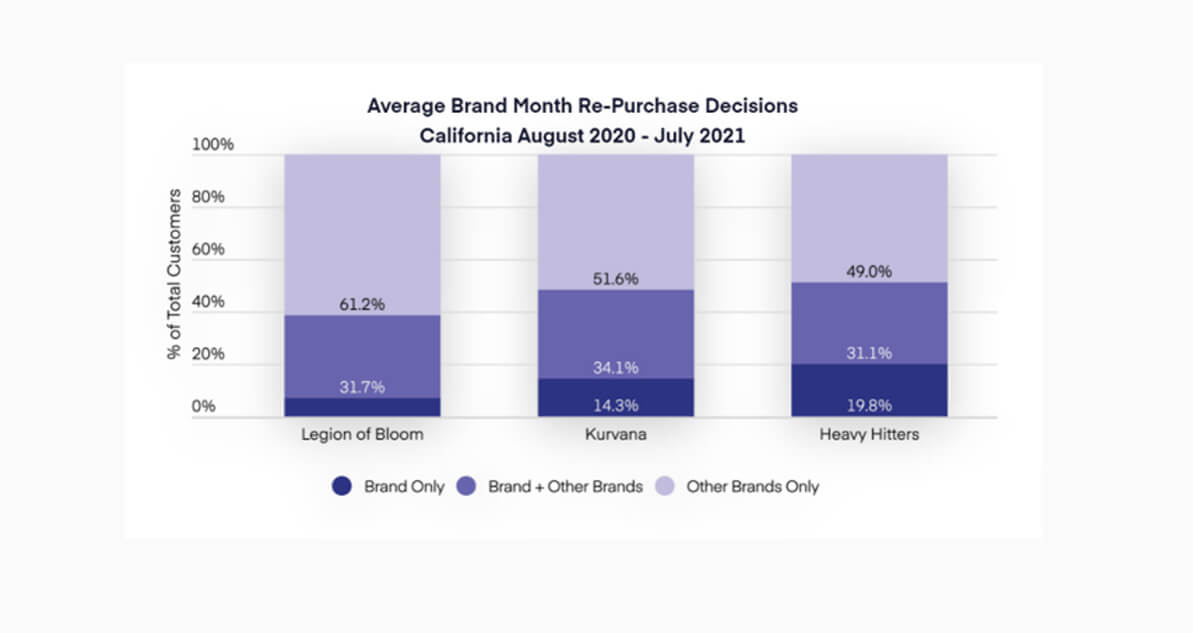 Figure 4: Re-purchase rate for other pod brands in Californa.
From the above figures, brand loyalty and repurchase rates are enhanced when one uses pods, especially proprietary pods.
Start Your Journey with POD Now or Never! 
Pod is the new trend in the cannabis industry, critical for market expansion and meeting new regulatory requirements. Cilicon's premium pod system products with various attractive technology features enhance all vapers' vaping experience. With its premium and sleek Blaze pod, cannabis vaporizer retailers like you will empower your customers to maximize their terpene profile. Besides, you will not need to worry about the limited power given its exceptional power-saving technology with Blaze. Also, the Blaze and the latest Flare X1 pod series come with a professional customizing service to suit your preference. Do not hesitate to contact us now to re-invent your inhaling experience, expand your market and meet law enforcement regulations with ease through our revolutionary pod system products.