Who Are the Actual Cannabis Vaporizer Manufacturers? 
Many cannabis vaping device manufacturing companies claim to be the actual cannabis vaping hardware manufacturers. However, only a few of them are certified and own the resources to manufacture internally. Most of these self-proclaimed 'Cannabis Vape Solution Companies' are only third-party companies that distribute OEM products from the other manufacturers.
Why does it matter? It is very important to diligently identify such falsified information, some purchasers or outsourcing representatives from cannabis vaporizer vendors must pay extra money for the products or services to the middlemen rather than directly working with the direct manufacturers. By eliminating the additional fees of dealing through middlemen, these purchasers can avoid paying higher costs to maximize their profitability. Furthermore, since customer safety is the priority in the cannabis vaping industry, identifying the responsible manufacturer has become a very crucial step.
CILICON® will comprehensively describe the top 5 cannabis vaporizer manufacturing companies and analyze these 5 companies from different perspectives to provide a more in-depth guide prior to finalizing purchase decision-making.
The Top 5 cannabis vaporizer manufacturing companies in the Market Contents:
CCELL-The Actual Cannabis Vaporizer Manufacturer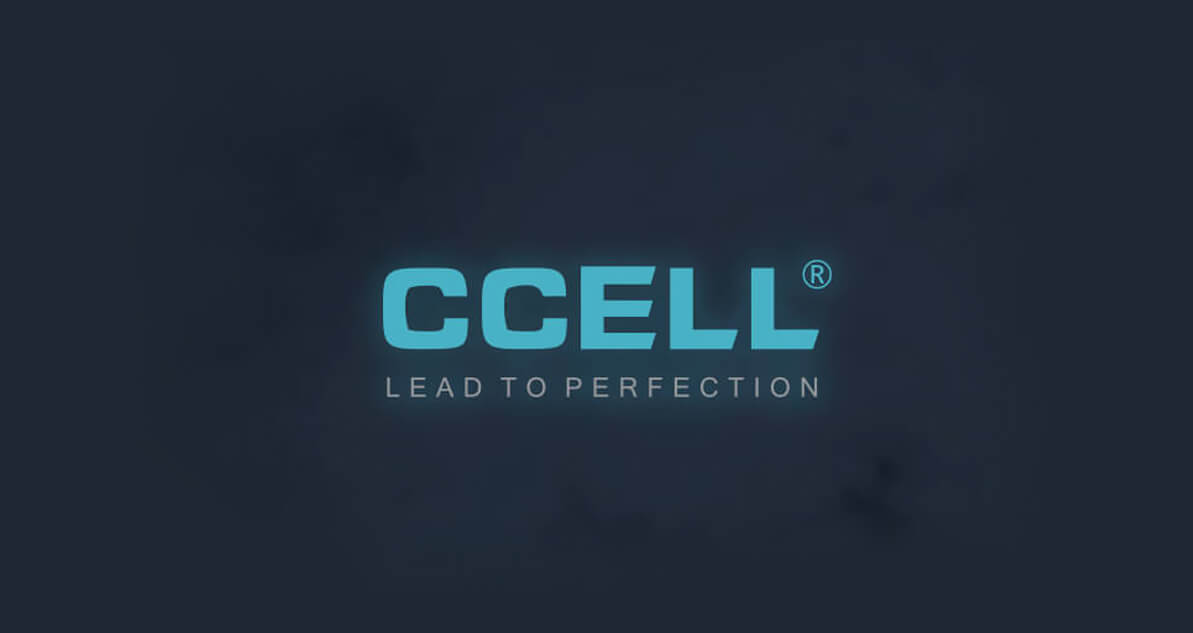 CCELL is a leading ceramic heating technology brand by Smoore Holdings. The company pioneered the first-generation ceramic heating coil to disrupt the traditional cotton coil domination in the past and began a new era of cannabis vaping solutions. CCELL's ceramic heating coil significantly increases vaporization performance, especially with the high viscosity of cannabis oil. Established with grand ambition, CCELL aims to be the Intel of the cannabis industry. The most characteristic catchphrase converts "Intel Inside" into "CCELL Inside" and labels it on all product shipping packages. Indeed, CCELL is pushing the cannabis vaping standard to a higher level. CCELL has an exclusive agreement with four authorized US-based distributors including Jupiter Research, 3 Win Corp, Kush Co Supply, and Canna Brand Solutions. These four local distributors have successfully helped CCELL to establish its presence around North America.
1.CCELL Manufacturing Capacity:
CCELL by Smoore Holdings has cutting-edge technology, high-skilled workers, and world-class management in their manufacturing facilities.
Year of Establishment: 2016
Location: Shenzhen, China
Size of Facility: 100,000 Square Meters (Smoore)
Employees: 10,000
R&D: Approximately 6% of revenue reinvested in R&D
Certifications: ISO9001; ISO13485; cGMP; GMP; etc.
2.CCELL Strengths and Weaknesses:
Strengths:
1)Owns ceramic heating technology and production factory.
•CCELL is famous for its CCELL ceramic heating technology which contributes a great improvement to replace the traditional cotton coil in conventional cannabis vaping.
2)Invests 6% of Revenue in R&D
•Backed by Smoore Holdings, CCELL invests around 6% of overall revenues in R&D which increases its competitive advantages in the industry.
3)Years of experience in manufacturing cannabis vaporizers.
4)Massive production capability and scientific quality management system.
Weaknesses:
1)Lack of new product development
a)For the past five years, CCELL continues to sell its classic TH2 and M6T on the market. As the leader of the cannabis vaping industry, CCELL is not a great role model in new product development.
2)Impossible to get product exclusivity
a)CCELL is not accepting any product exclusivity deal. Due to lack of product exclusivity, product homogenization has become inevitable for purchasers who use CCELL products.
3)Less innovative product design
a)CCELL lacks innovative product design. The best evidence is that CCELL missed the initial disposable market trend and only finally catch up after 6 months.
3.CCELL Development Dilemma
The primary issue that CCELL faces is its obstinate product development. Nowadays, most companies can easily take away CCELL's clients by copying almost identical products that CCELL has been producing. Furthermore, although CCELL is dominating the 510-thread cartridge market, they still lack competitive advantages in DISPOSABLE All-In-One and POD SYSTEM sectors. CCELL's best-selling Pod is the Dart series. However, CCELL's strategy to promote Dart as the one solution for all kinds of cannabis companies reflects its refusal in developing diverse and flexible insights through various types of vaping devices. The other brands like STIIIZY or Plug & Play would never showcase less product variety to represent their brand. The lack of product development has pinpointed CCELL's weakness in the market.
4.The King of 510 Thread Cartridges TH2
CCELL's 510 thread cartridges have been popular on the market in the past few years and recognized by MSOs. The secret is the superior CCELL ceramic heating technology. Reasonably, CCELL invests around 6% of overall revenue in R&D and is one of the third companies that established a ceramic coil production facility. Another point to include, CCELL has exaggerated their R&D record as they spent only 2 years developing their ceramic heating coil technology despite their claim of 4 years of development.
1) Classic Product: CCELL TH2
CCELL TH2, as one of the most popular 510 cartridges in the market, has been well-adopted by many cannabis companies.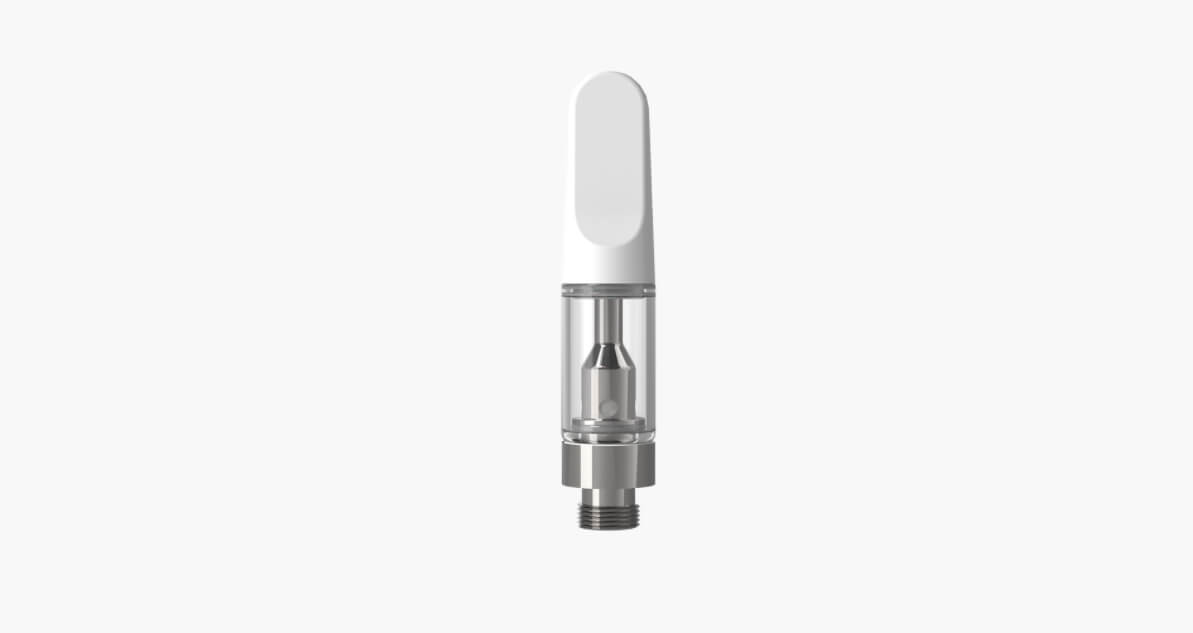 Ccell TH2
CCELL TH2 Specification:
Tank Volume: 0.5mL (TH205)/1.0mL (TH210)
Dimensions: 10.5*52.0H/10.5*62.0H(mm)
High Borosilicate Glass Housing
Standard 510 thread cartrridge
Ceramic Mouthpiece
2) CCELL TH2 Strengths and Weaknesses:
Strengths:
CCELL 2.0 ceramic heating coil ensures flavor purity and maximum potency.
Food and medical-grade material to ensure user safety.
TH2 Quality Assurance is well-recognized by the market.
Weaknesses:
CCELL TH2 is not leakproof. It was engineered to suit only the high viscosity cannabis oil usage. Thus, it tends to leak when it's paired with lower viscosity cannabis oil (eg. CBD Oil).
TH2 might put potential risk on families due to its flaw in the design. Even though CCELL promotes TH2 as a disposable cartridge, it can still be opened manually. This design might put great risk on children if they open the cartridge unintentionally.
The mouthpiece can sometimes be mispositioned during the manufacturing and capping process. Hence, it creates a gap between the mouthpiece and the oil tank.
After all, CCELL is still leading the cannabis vaping industry with superior ceramic heating technology despite the company having committed lesser investment in creating diverse product variations.
ALD Group-Actual Cannabis Vaporizer Manufacturer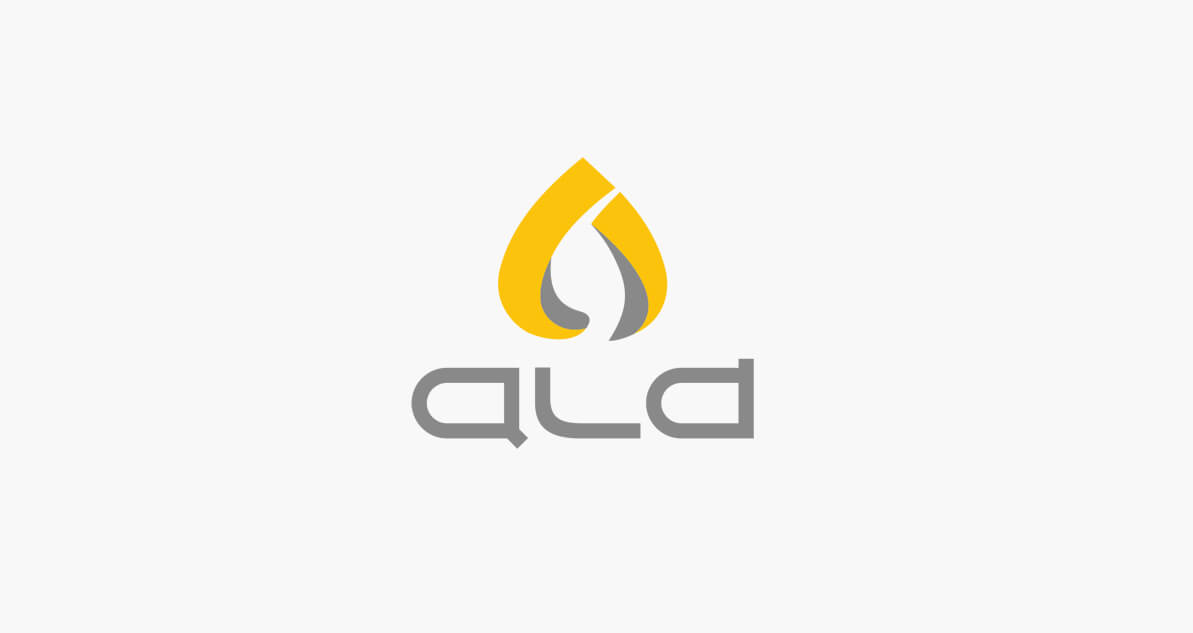 ALD Group(Exclusive Cannabis Brand: CILICON) is another significant cannabis vaporizer manufacturer in the industry. There are not many people who have heard of ALD before. However, what makes ALD standstill during the competition? First, ALD backs three leading cannabis brands to split the California market through its symbolic pod systems and dominate the disposable cannabis vape sector in the market. Unlike CCELL, ALD aims to provide diverse and innovative cannabis vaping devices to its community where small and medium cannabis companies can have product exclusivity through its cannabis solution platform. ALD focuses to increase its customer success probability rather than its in house-brand. In terms of R&D, ALD holds the second biggest research lab facility and powerful product development teams.
1.ALD Manufacturing Details:
Year of Establishment: 2009
Location: Shenzhen, China
Size of Facility: 200,000 Square Meters
Employees: 2500+
R&D: 300+ and around 8% of revenue reinvested in research.
Certifications: ISO9001; ISO13485; cGMP; GMP; CNAS; etc.
2.ALD Company Strengths and Weaknesses:
Strengths:
Owns ceramic coil production capacity and technology
The company invests around 8% of revenues in R&D effort
Diverse and innovative cannabis vaporizers and solutions
Years' experience in cannabis vaping technology development with various technological patents.
High production capacity and scientific quality management system.
Weaknesses:
Lack of large-scale distributorship network in the USA.
Less renowned compared to CCELL but ALD is one of the most reputable firms among the manufacturers.
Lower production capacity compared with CCELL.
3.Product Development Strengths & Weaknesses:
Strengths:
Provide various product options in all cannabis vaporizer categories.
Provide clients with full access to the cannabis community by enabling them to obtain product exclusivity. It helps ambitious cannabis companies to increase competitive advantages against their direct competitors. The famous exclusive products portfolio includes Epoch and Vfire.
Provide total solutions for all kinds of cannabis oil even synthetic cannabis oil.
ALD provides its client with a shorter production lead time and a wide array of product selections.
Weaknesses:
Overly aggressive product development pace that leads to counterproductivity against the current market demand.
ALD has developed several products that are not suitable for the current market. However, they are mostly futureproofed once the market is educated about the latest technology. The approach disperses ALD's focus into a wide variety of product development.
4.Classic Product: AC1003
AC1003 is a classic cartridge introduced back in 2018. There are several cannabis companies that are still using this model. As the first cotton-free 510 thread cartridge, AC1003 delivers consistent flavor reducibility and a luxury vaping experience.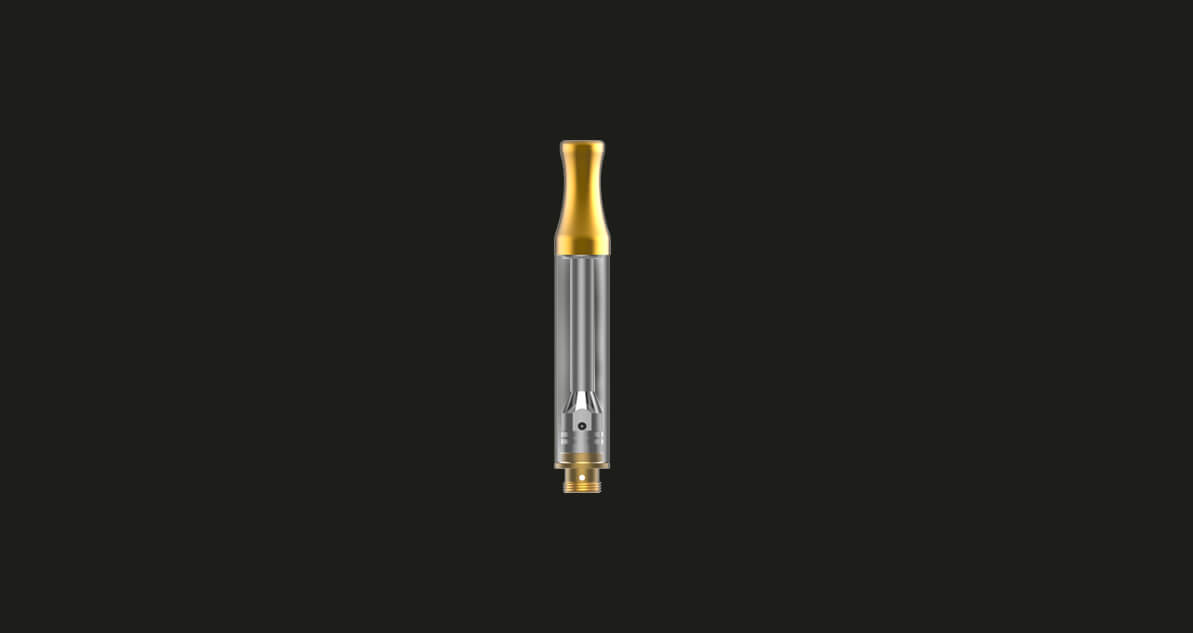 ALD AC1003 Specification:
Tank Volume: 1.0mL /0.5mL
Standard 510 thread
Metal mouthpiece
Cotton-free ceramic heating coil
ALD  AC1003 Strengths:
Cotton free ceramic heating coil to ensure the cannabis flavor can be retained
Popular and unique product design
ALD AC1003 Weaknesses:
Risk of Clogging especially against high viscosity oil.  ELEV Nano2 (Reborn of AC1003)  inherits the success of AC1003 without worry of clogging.
BBTANK: Actual Cannabis Vaporizer Manufacturer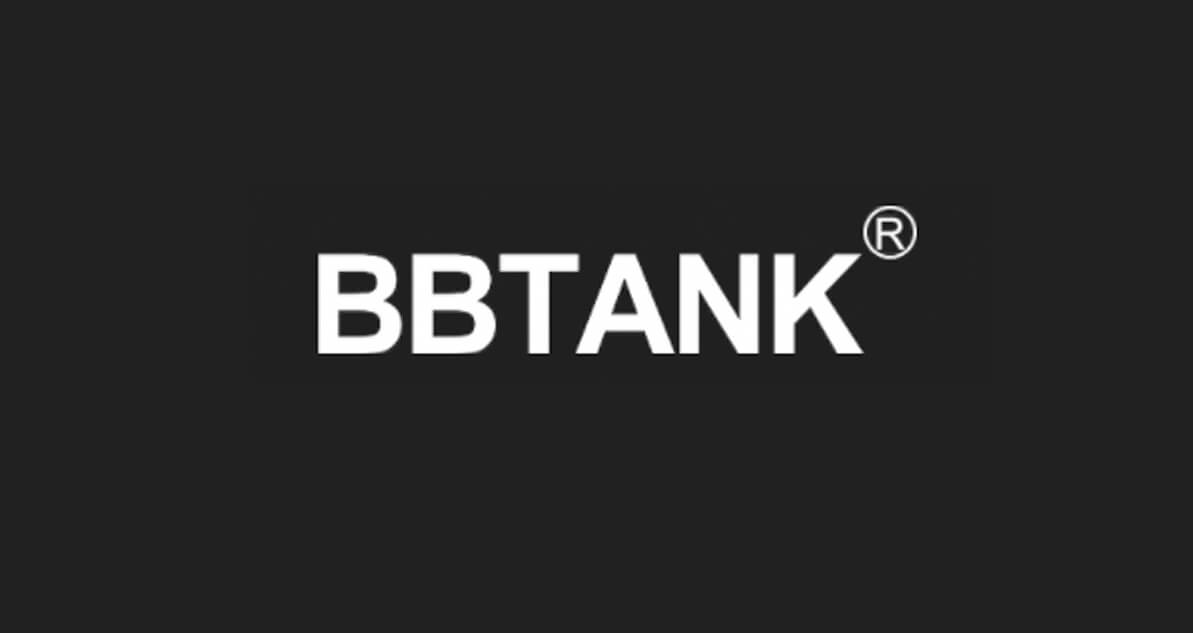 Babyton is one of the cannabis vaporizer manufacturers in China in providing OEM and ODM services to cannabis companies. Babyton claims on its official website that its production capacity is still far off from the biggest player in the market. Unlike other cannabis vaporizer manufacturers, BBTANK was initially a trading company supplying many types of accessories through Alibaba with its specialty in supply chain resources. Similar to CCELL, BBTANK is also promoting BBGEAR as one of its technology brands.
1.BBTANK Manufacturing Details:
Location: Dongguan, Guangdong, China
Size of Facility: 6,000 Square Meters
Employees: 300
R&D Talents: 20+
Production Capacity: 22 lines
2.Company Strengths and Weaknesses:
Strengths: 
BBTANK has a shorter product development lead time since it does not require functional tests.
Lower Pricing Structure
BBTANK provides lower prices compared to CCELL products.
Perceptive in new product development
From full glass cartridge to full ceramic cartridge, BBTANK has always been involved in all types of product trends in the cannabis vape market.
Weaknesses: 
1)Does not own ceramic heating coil production
•BBTANK does not have an independent ceramic heating coil production factory. Therefore, they must rely on the other manufacturer to source their component. This could be a big problem in the case of a global material shortage.
2)False Advertising
•BBTANK has been caught in several false advertising cases. BBTANK's marketing team has released several inexistent product marketing materials to the public.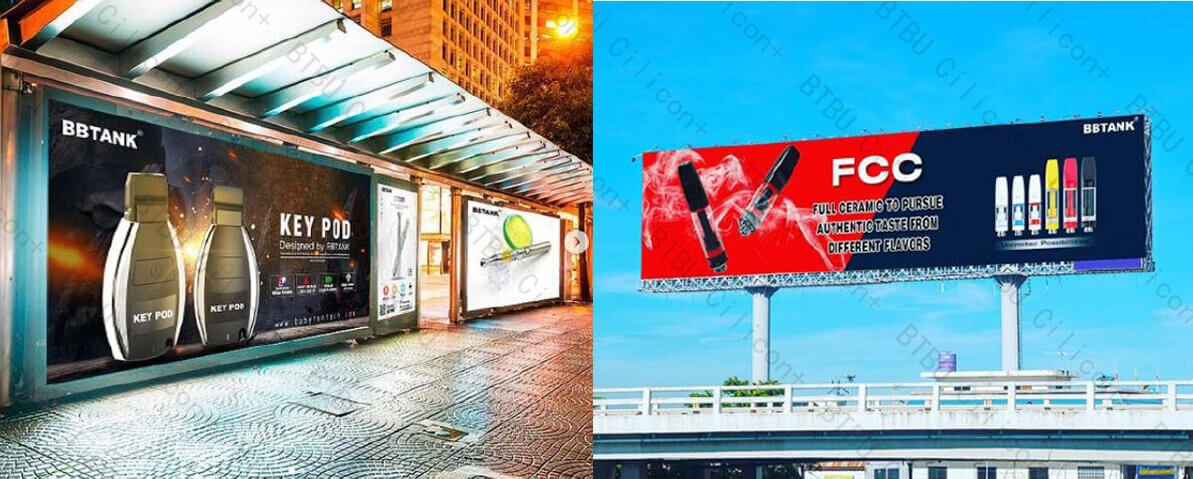 3.Inferior Production Environment
•Babyton does not follow Good Manufacturing Practice standards. Proof shows their workers don't wear medical gloves during production.

4.Product Development Strengths and Weaknesses:
Strengths:
Multiple product options available from full ceramic 510 thread cartridge to full glass 510 thread cartridge
Provide packaging solution as one of their product lines
Weaknesses:
Often to mix up an imitation of CCELL product and their original product (Creating confliction in branding image)
Unable to keep up with the market trends standard
Similarly, to many e-commerce companies, BBTANK emphasizes more on accessories and put less attention on the cannabis vaporizers market.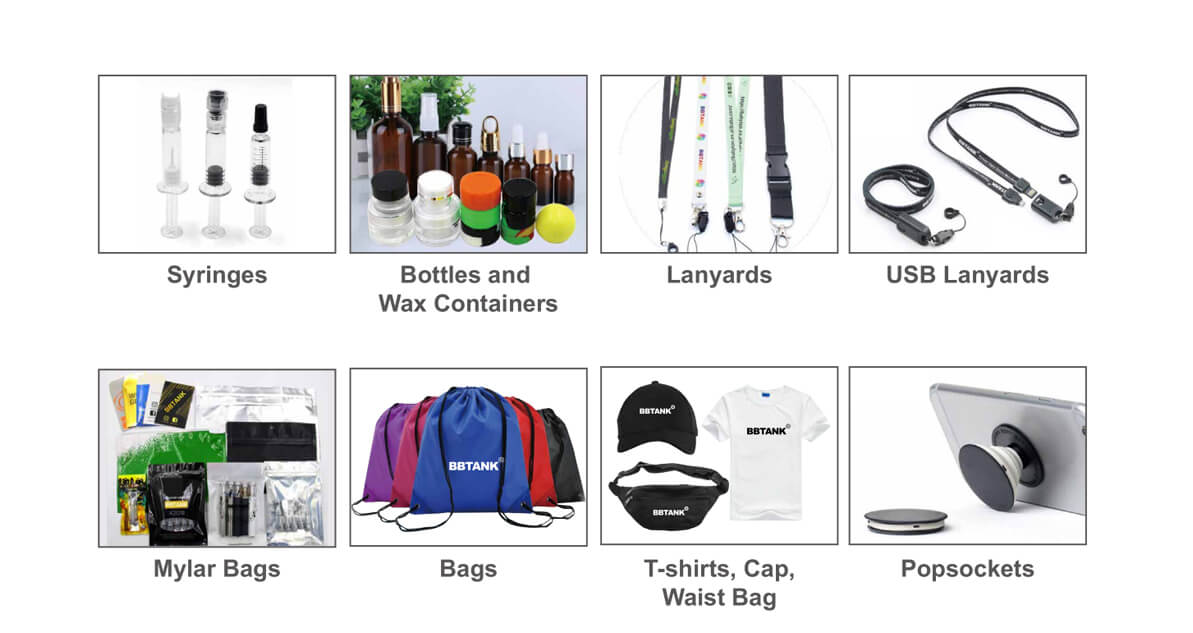 Flagship Product: BBTANK X
BBTANK X is the first-generation full glass 510 thread cartridge with a ceramic heating coil.
BBTANK X Specification:
Tank Capacity: 0.5mL/1mL
Oil Intake Hole Size: 1.1mm (Customizable)
Resistance: 1.4ohm
Weight: 8.7g/10.3g
BBTANK X Strengths and Weaknesses:
Strengths:
1)Crystal clear oil tank design to showcase a healthy and transparent cannabis vaping experience.
2)Efficient terpene evaporation due to the glass material which can retain the heat within the oil tank.
Weaknesses:
1)Extremely Fragile due to its full glass design.
2)Entails harmful substances from its bottom silicon ring.
3)Increased cost of filling due to its design with oil inlet at the bottom. It increases the possibility of leakage.
AVD (Advanced Vapor Devices) – Actual Cannabis Vaporizer Manufacturer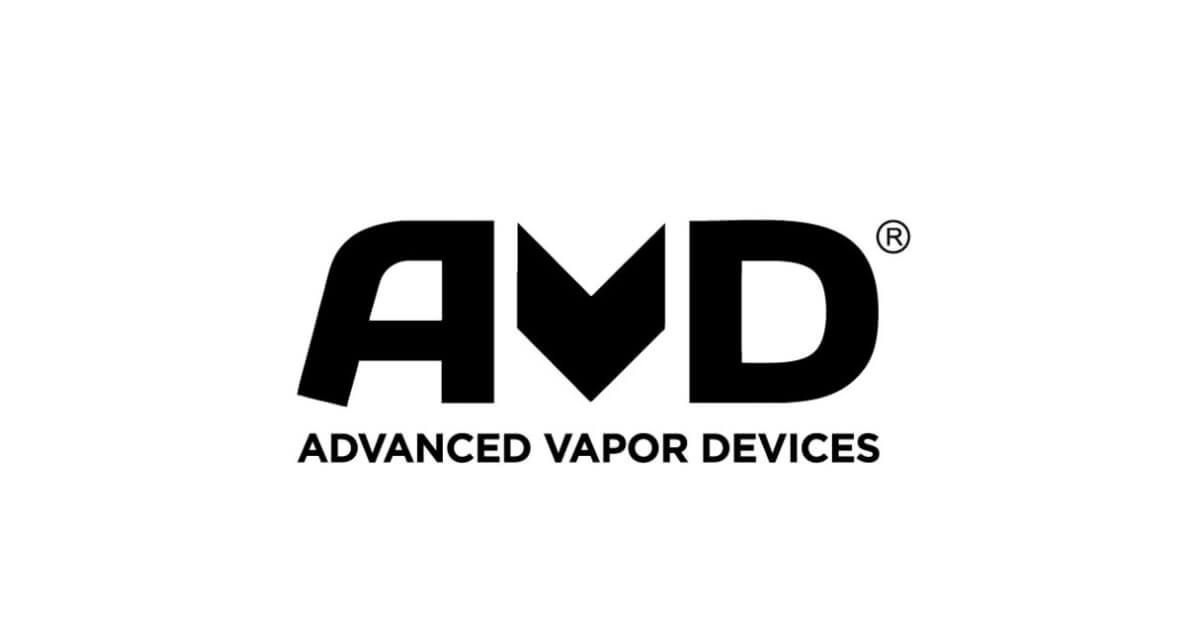 AVD (Advanced Vapor Devices) is a cannabis vaporizer company based in Seattle, Washington, United States. Many clients notice AVD resemblances to AMD (The world-leading microchip company). As the company aims to be a cross-industry leader, AVD sets its goal to be the AMD in the cannabis vaping industry. However, unlike its ambition, AVD's behavior has proven failure in achieving its goal.
The infamous news about AVD was their product confiscation case by China customs due to its infringement case of unhealthy competition through imitating CCELL products. AVD could be fined and banned by GACC if they ship their product to China. Two of AVD's founders, Alex and Jonathan are currently in the dispute process for the AVD trademark as the company believes that the ban was unfair.
1. AVD Manufacturing Background:
AVD worked with a Chinese e-cigarette manufacturer, VAPORLAX. After the scandal, AVD changed its manufacturer. As a result, AVD is thriving and dominating the imitation product market. AVD's facility does not comply with laboratory standards of safety and reliability tests. They are deemed as the king of copycats in China vape market.
AVD's First manufacturer supplier: Vaporlax

AVD's Second manufacturer supplier: Naixing Technology 
AVD Manufacturing Details:
AVD changes its vendors frequently. Therefore, there is not much information available to the public.
2. AVD Company Strengths and Weaknesses:
Strengths:
AVD has strong local door to door service
Great initiative in developing degradable material
The company has a deep understanding of the cannabis extraction process as they were originally a cannabis extraction processing company.
Weaknesses:
Lack of investment in R&D due to the tendency to imitate industry leaders' technology.
Unstable supply chain resources in the manufacturing sector.
Lack of Good Manufacturing Practices (GMP) certification.
3. AVD Product Development Strengths and Weaknesses:
AVD Strengths:
Lower price compared to the authentic CCELL products
Has a great invention in degradable material development
Different products creation through product structure changes.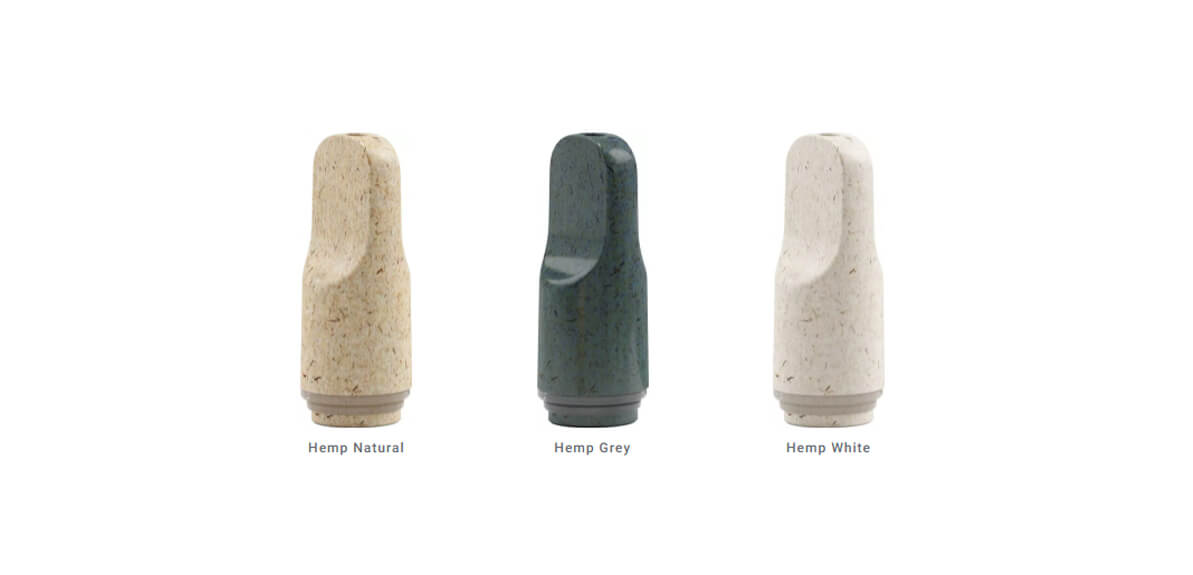 Weaknesses:
Lack of identity. AVD is well known as the most successful CCELL alternative instead called as AVD.
Lack of independent technology manufacturing capacity. AVD ceramic coil is sourced by ECAP Technology.
Lack of investment in the Quality Assurance system. AVD's products are often shipped damaged or Dead on Arrival (DOA).
4.Classic Product: AVD Cartridge C1 Polyresin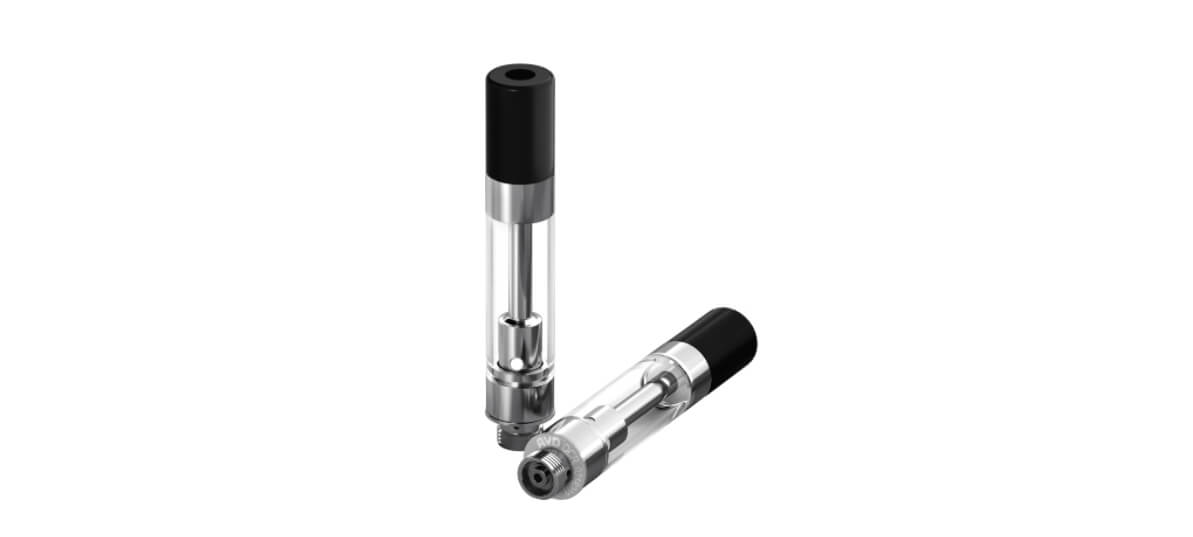 AVD Cartridge C1 Polyresin Product Specification:
Reservoir Volume: 0.5mL/1mL
Material: Plastic
Resistance: 1.4ohm
Dimensions: 36.2mm*16mm*10.25mm
Aperture inlet size: 2mm
Thread Connection: 510 Thread
AVD Cartridge Product Strengths:
Lower price compared to original CCELL products.
AVD cartridge C1 comes with various mouthpiece options.
AVD Cartridge C1 Polyresin Product Weaknesses:
Potential lawsuit risk due to its nature as the 'copycat' of CCELL product could cause discontinuation
Apparent Clogging problems
Greentank Technologies (Greentank): A Third-Party Company

Greentank Technologies is dominating the Canadian cannabis vaporizer market. After signing the exclusive agreement with DeepUnion, Greentank exclusively distributes DeepUnion's cannabis vaporizers across the whole Canadian market. Greentank operation typically begins by receiving pre-order from the local cannabis vaporizer vendors and they reach out to DeepUnion for the OEM process. Unlike AVD, Greentank  has a great Color, Materials, Finish (CMF) design and improves several features of existing CCELL products through DeepUnion. Through innovative CMF design, Greentank manages to exhibit various product appearances while providing diverse product options to cannabis vaporizer vendors.
1.Greentank Manufacturing Details:
Greentank Technologies has DeepUnion appointed as its products OEM.
2.Green Tank Company Strengths and Weaknesses:
Green Tank Strengths:
1)Product Appearance Design
•Greentank  is strong at product CMF suitable for younger audiences.
2)Local Door to Door Service
•Located in Canada, Greentank ensures their clients have more accessibility for their products in the market.
3)Diverse Customization Option
•Through Greentank , cannabis vaporizer vendors can have localized and customized appearances as compared to other cannabis vaporizer brands. It has helped many vendors to stand out from the crowd.
Green Tank Weaknesses:
1)Lack of R&D capacity.
2)Potential lawsuit risk due to its nature as the 'copycat' of CCELL product could cause discontinuation
3)Unstable supply chain resources in the manufacturing sector as it relies to DeepUnion heavily
3.Flagship Product: Greentank M7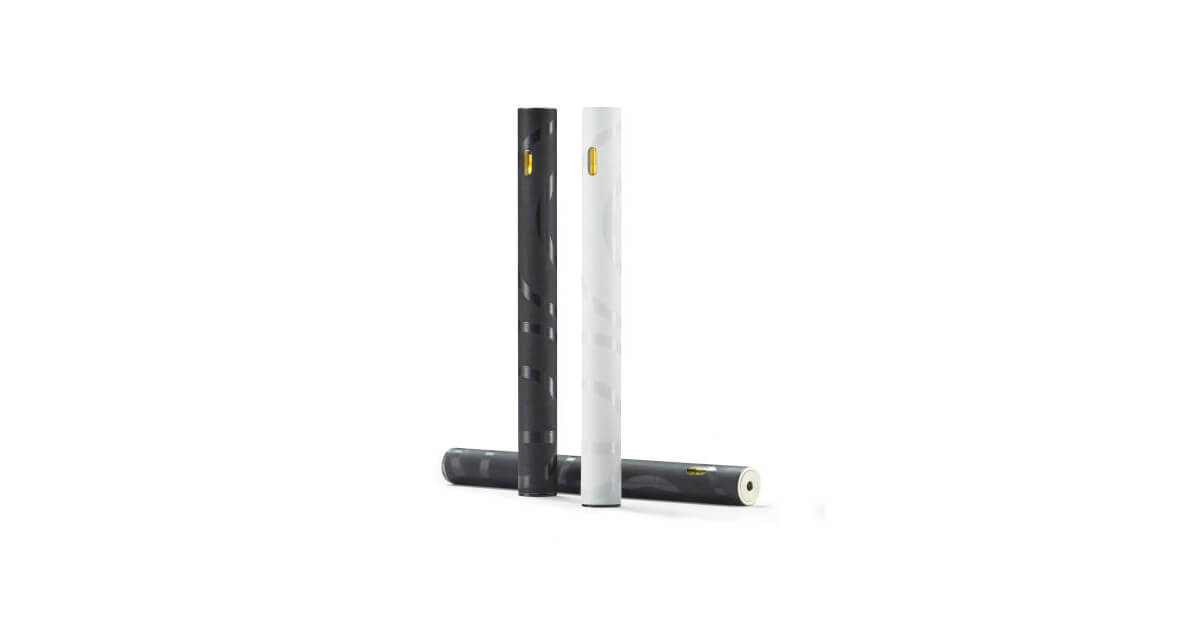 Product Name: Greentank M7
Product Specification:
Tank Volume: 0.3mL/0.5mL
Standard 510 thread
Ceramic Material Mouthpiece
4.Greentank Product Strengths:
1)Discreet design can easily be kept in the pocket
2)Using the Great CCELL's version 2.0 ceramic heating coil.
5.Greentank Product Weaknesses:
1)Greentank M7 is essentially an anodized aluminum housing without a mouthpiece. It increases the potential of heavy metal contamination for users.
2)Due to its thin battery design, M7 is often bent inside the users' pocket. It is not designed for long-term durability.
Conclusions:
The four dimensions analysis was done from the perspective of Strength and Capacity in R&D to generate Product Safety, Innovation, and Technical Advantages; Product Supply Chain; Quality Control Process; and Brand Service (Maintenance and Potential Benefit/Risks from Partnership). This comprehensive report is written to help customers to form a clear perception of the Chinese market for cannabis vaping device manufacturers. Furthermore, this report also allows vendors to have a more comprehensive and rigorous judgment upon the selection of their trusted partner.
Please feel free to contact us if you have any questions or concerns.