In this ever-changing cannabis industry, the competition has escalated remarkably and intensely, not to mention the barriers for new entrants with higher requirements for capital investment and product qualities. That demonstrates businesses' efforts and resources invested in their development. Multiple entities are trying pod system vapes like Stiiizy or Plug & Play (PNP) to improve businesses' branding and images to expand their customer bases and markets ultimately. So what should you prepare before launching pod system vapes to such marijuana market? Now let's dive into the topic!
Adequate Analysis of Pod System in Cannabis Market
1. Research the Pods System Market
The latest research by Transparency Market Research states that the rapid increase in users of cannabis vaporizers will contribute to the global cannabis vaporizers market's valuation. The increasing use of cannabis vaporizers for medical purposes raises the market's valuation to US$ 26.52 billion by 2031 at an annual CAGR of 14.1% from 2021-2031. Pod system vape, an advanced product line of this market, has attracted more and more users. Statistically, the sales volume of vape pods within the six states of the United States increased from 32 million USD in July 2020 to 45 million USD in December 2021. At the same period, the percentages for pod systems in the cannabis vaporizer manufacturing industry also grow from 16% to 22%.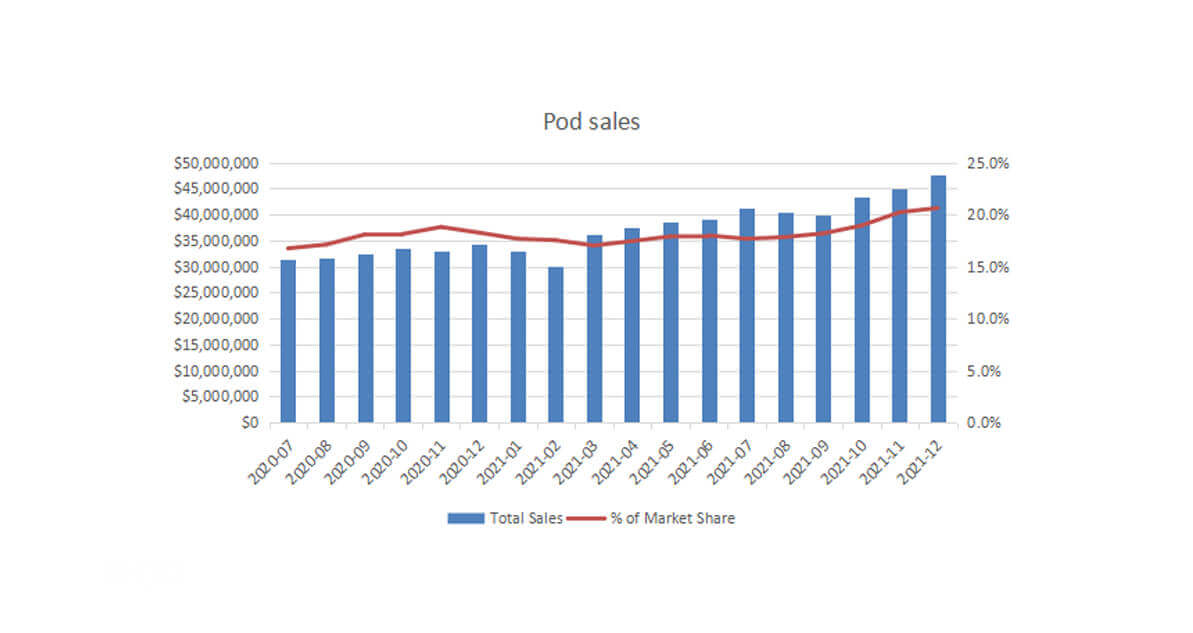 Figure 1. Sales and Market Share of Pod System
Another aspect to consider is commercial cannabis distribution's legalization in the target market. In January 2022, the US News presents 18 states in the United States where recreational marijuana is legal, including Alaska, Arizona, Colorado, Washington, Oregon, Maine, Washington D.C, Nevada, Massachusetts, Vermont, Guam, Montana, Illinois, New York, Connecticut, New Jersey, and New Mexico.  The market where commercial marijuana has been made legal is more favorable for cannabis vaporizer sellers.
2. Study the Consumers of Pods
Cannabis consumers are paying increasing attention to the health effects of cannabis products, such as cannabis intoxication and the safety of cannabis vaporizers. As more countries are making cannabis a legal pain relief in medical treatment, the demand for cannabis vaporizers is expected to grow further. Demographically, Flowhub provides generational patterns of cannabis consumption for medical and non-medical purposes, in which Millenial is the largest group of cannabis consumers (Figure 2). Further study of the cannabis consumers can focus on other aspects like income, geographic locations, or preference of cannabis products. Such demographic characteristics enable the researchers to target cannabis consumers accurately.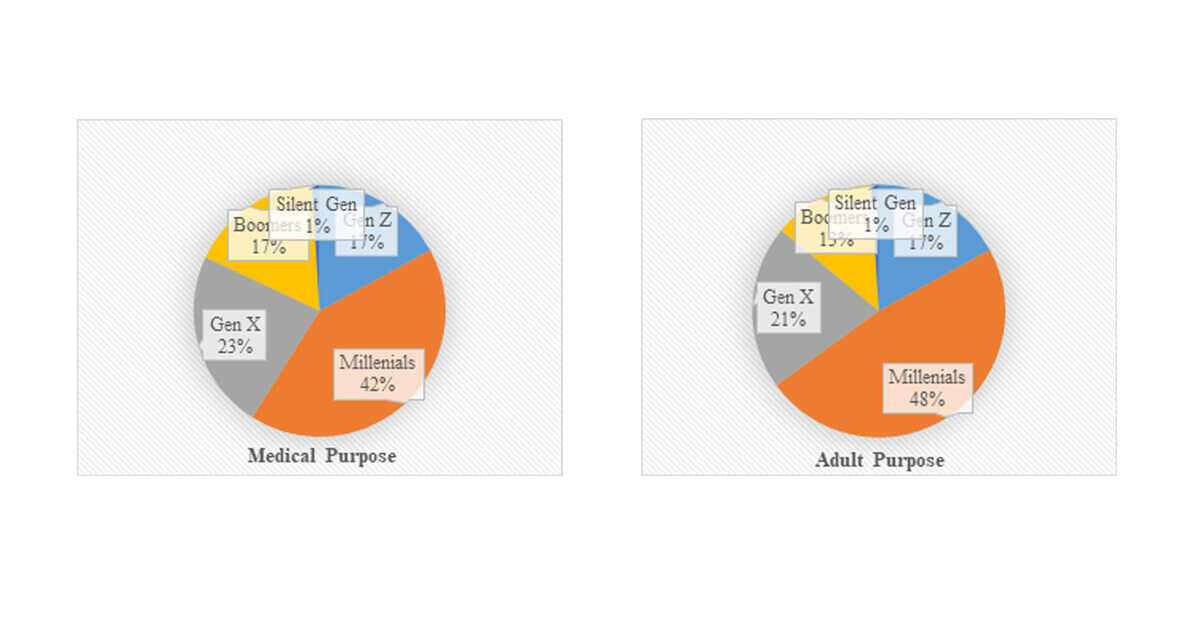 Figure 2: Generational consumption of cannabis for medical and adult purposes
3. Learn the Main Pod System Competition Landscape
Cannabis industry competition is intense when numerous cannabis vaporizer manufacturers are focusing on developing and providing the best cannabis vaporizers to cannabis customers, distributors, retailers, and consumers. The pod system market is home to many distinguished brands that both cannabis vaping consumers and retailers could choose to experience. Stiiizy dominates the competition and markets along the west coast of the US like California, Washington, Nevada, and Arizona. Aside from pod system vapes, this California-based cannabis and lifestyle brand also makes and sells house flowers, edibles, and concentrates. According to DabConnection, PNP has also been highly regarded as the best pod cartridge system in 2018 and is said to possess the strongest THC oil. Therefore, many cannabis consumers are convinced that PNP products are on the money or worth every penny. Pax and Dart Pod fall behind for a reason.They are costly for cannabis consumers. As a pod system seller, selling products like Stiiizy and PNP is more advantageous for your long-term development prospectus than selling Pax and Dart pod systems.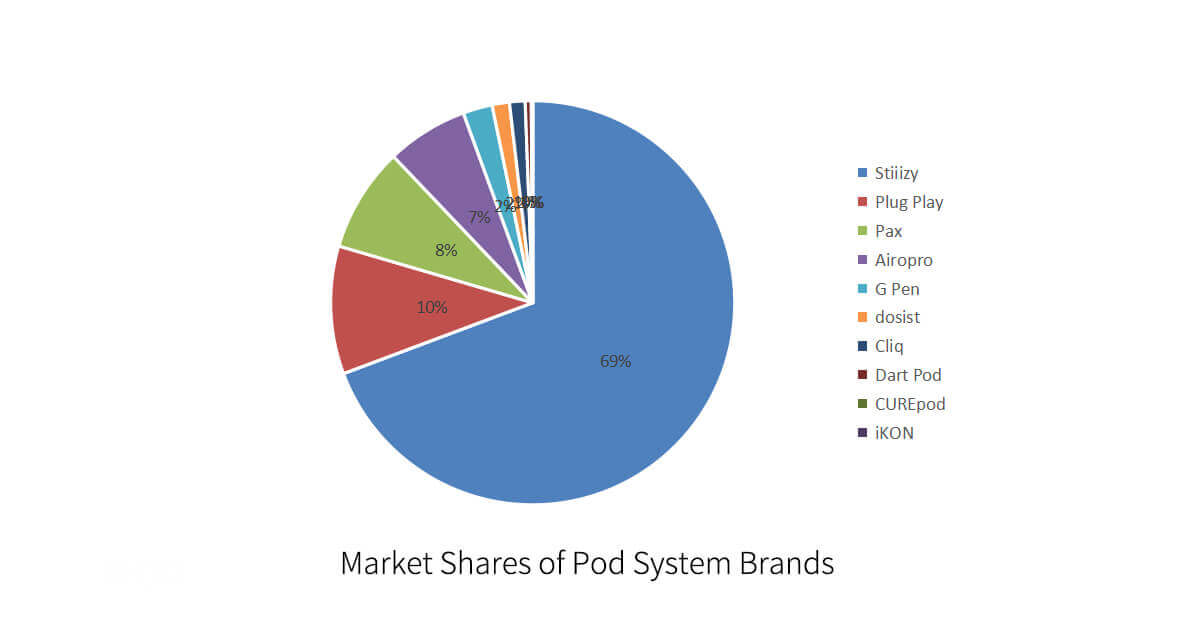 Figure 3. Market Shares of Pod System Brands
Prepare Sufficient Resources for Pod System Lanching
Adequate data and information has been gathered, and it is time to prepare adequate resources for pod system launching.
Obtain Approval and Support from Relevant Important Stakeholders, Approval and support from your shareholders, management, or any relevant important stakeholders are critical to your access to adequate project resources. Proper conduct at this step will avoid future conflicts of interest due to a lack of communication of business decisions.
Prepare Sufficient Budget and Human Resources
Pod system cannabis vapes are made of more refined materials using advanced airflow technology; therefore, launching a pod system requires more capital than other varieties of cannabis vaporizers. It is highly recommended that the pod system launching plan should include all expected relevant expenses to generate a reliable budget estimate and cash flow schedule. Accordingly, sufficient investment capital will be prepared and ready for use based on the estimate and schedule. Also, the plan should include a reliable estimate of workload, broken down to multiple tasks to perform. Adequate human resources must be gathered to complete those tasks.
Identify Reliable and Strong Distribution Channels
A network of reliable and strong distribution channels is crucial for sales of any products, and the launch's success heavily rests on these channels. Competent distribution channels will deliver the pod system to the target market effectively and efficiently.
Find a Suitable and Competent Pod System Manufacturer
Suitable and competent cannabis vaporizer manufacturers shall be capable of providing pod system devices and components of premium quality and superior designs. Some desired criteria are desired for the ideal pod system cannabis vapes from the manufacturers include:
· Oil leakage prevention mechanism and leak-proof designs
· Consistent performance and safety
· Manufacturers' capability to satisfy demands for product accessories, product line, and product consistency.
Besides product properties, a reliable manufacturer should also provide appropriate guidance and support against matters where you are inexperienced or have little knowledge. Additionally, the pricing aspect must be considered to avoid overpayment, leading to unfavorable results or even loss of competitive advantage.
All those metrics and criteria make the selection of an appropriate pod system manufacturer challenging. Worry not. Cilicon partnership program is here to give you a consultation about the cannabis vaporizer market insights and the ideal pod system of desired standards.
Cilicon Partnership Program Benefits
Cilicon Partnership Program (CPP) is a plan that provides various benefits welcoming every cannabis retailer to get the ball rolling and be on the crest of a wave in the cannabis vaporizer market. A business owner became not only a cannabis retailer but also part of Cilicon's family that can enjoy unlimited support ranging from marketing, technology, and distribution channel support. You are entitled to access exclusive digital marketing materials consolidated by the Cilicon team tirelessly based on various learning experiences from different foundry customers and Integrated Product Development (IPD) system with its exclusive in-house knowledge created for the team. A designated product specialist will support and clarify your questions anytime, ensuring you have an exquisite business experience with us as part of the partners. You will be given access to the library with various premium materials about cannabis vapes and infinite training for your team to develop a deeper understanding of its technologies and operational mechanism to aid your marketing strategy for higher success. These educational touchpoints about cannabis vaporizers help you learn and grow effectively, thereby smoothening cannabis retailers' startup and expansion journey, making it suitable for all cannabis vapes enthusiasts looking to thrive in the cannabis vaporizer business. We even offer samples for trial to cannabis distributors like you for your market feedback purposes, aiding you in placing orders that are best suited for your customer segment since cannabis vapers may have different product requirements.