Cilicon® is currently one of the world-leading independent cannabis hardware companies which keep innovating various cannabis vaping products and ceramic heating technologies. It possesses absolute technical research and development strength and excellent quality control ability for updating ceramic heating systems for most types of cannabis vaporizers. With adopting high-quality raw materials, professional research and development ability, and years of precious testing data, Cilicon's ceramic heating technology has constantly been evolving and keeps maintaining at the forefront of the industry.
The following are the three most popular ceramic heating technologies with their own representative best-selling cannabis disposables. They are all made by Cilicon® and have achieved excellent results in the cannabis vaping market.
Remarkable Vaporizing Performance by Microfeel™ Ceramic Heating Technology
Microfeel™ is the first generation ceramic heating technology that was independently developed by Cilicon®, performing outstanding ability to restore flavor and intense vapor by using a precise ceramic micropore ratio and high-grade raw material. Cilicon® uses ceramic as a thermal conductor based on unique specifications and accurate design to facilitate evenly disperse heat throughout the ceramic, and thus offer an optimal vaping experience. On the other hand, the size of the ceramic micropore impacts the ability of oil absorption in speed and amount, which also affects heat distribution and cannabis oil flavor restoration. Therefore, Microfeel™ could distribute heat better than other vaporizers' heating technology on the market, performing excellent ability to recover flavor and generate consistent aroma.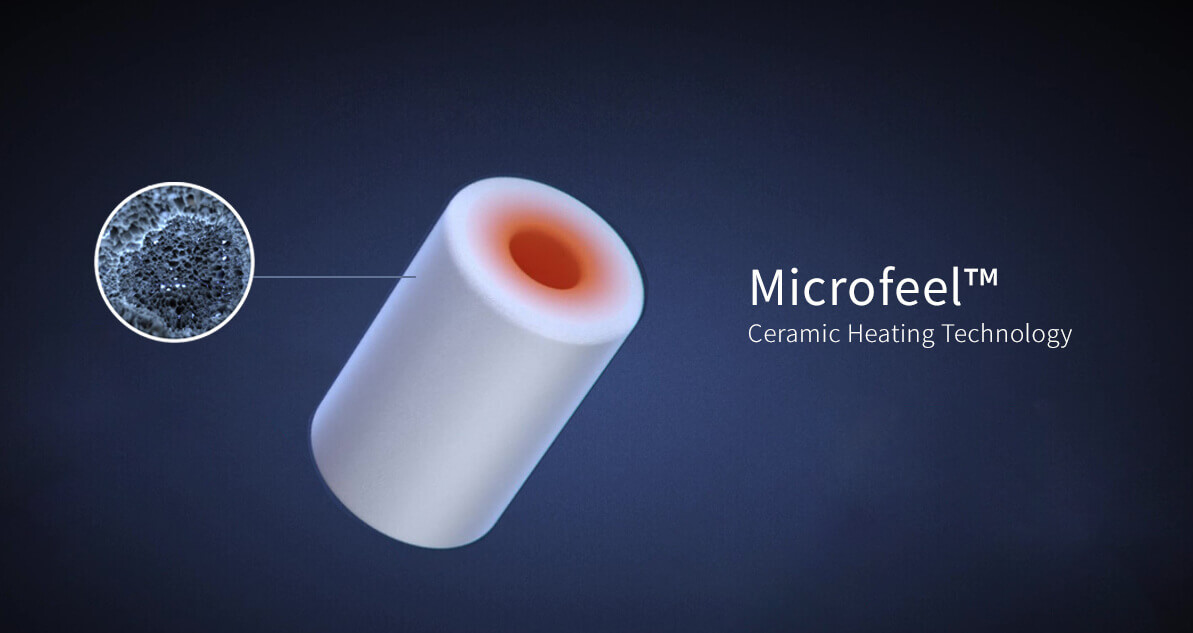 Reveal the Essence of Your Cannabis Oil with Micorfeel™
The old legend AC1003(the old version of ELEV Nano2) was one of the most famous products in the entire 510 cartridge market among all Microfeel™ products at Cilicon®. It was popular last for 2.5 years and had sales volumes over 40,000,000+, which successfully made up 50% + of 510 cartridge market shares. It is available in various central post customization for brand images, two kinds of volumes, and designed as a dumbbell-style mouthpiece with 0% breakage rate in 1000 drop tests, letting AC1003 stand out from heaps of cannabis vaporizers in the market. It adopts a strong Microfeel™ ceramic heating element and adds a decorative ring around the bottom of the cartridge, achieving both powerful performance and marketing outcomes and making each puff natural, dense, and consistent.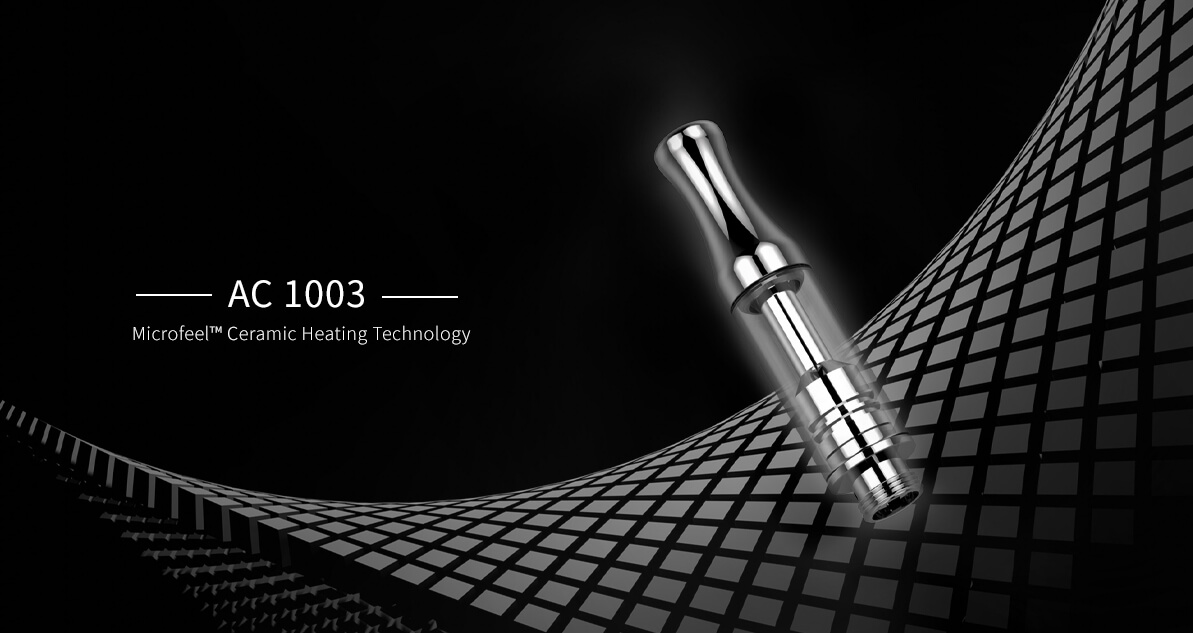 Upgraded Vaporizing Engine by Formatrix™ Ceramic Heating Technology
Formatrix™ upgrades the microporous ceramic with a scientific ratio matrix to improve the vaporizing performance and make it more flavourful with better consistency. Cilicon® increases its porosity to avoid ceramic embrittlement, and accelerate the oil absorption process. This great invention achieves excellent heat durability and high rigidity, and thus facilitates the vaporizing process to help cannabis users save cost and electricity while making every puff bolder and uniform without overburning.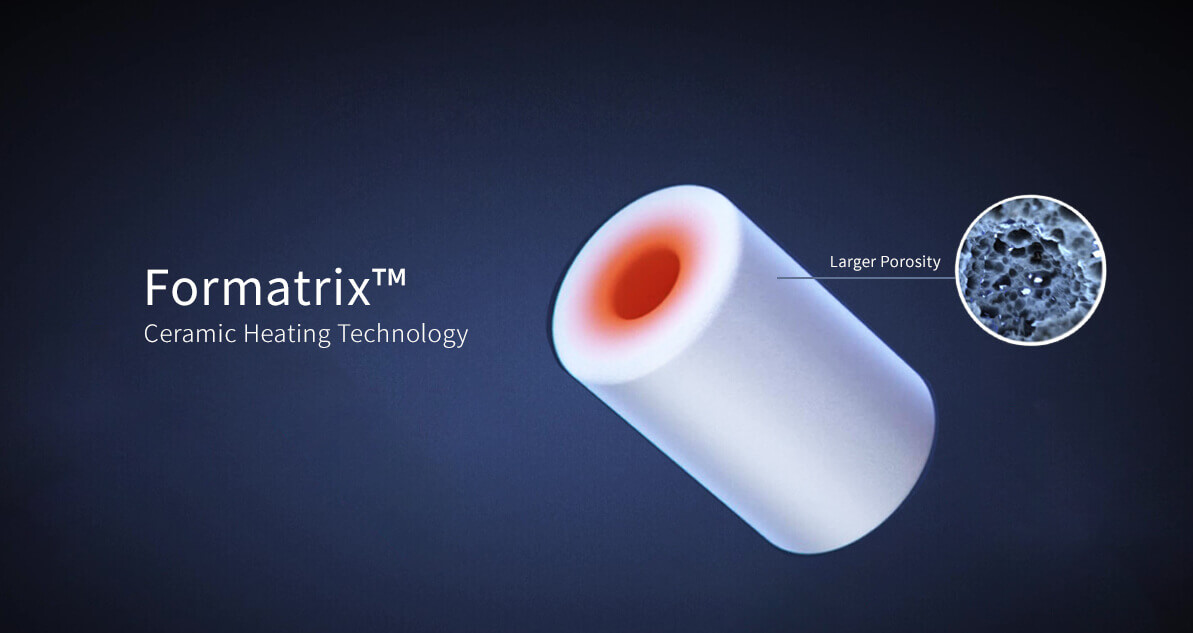 The Most Hot-Selling Disposable in the Cannabis Vaping Market with Formatrix™
Classic, ingenious, and user-friendly SOLO Series is always the first choice and bestselling cannabis disposable on the market, featuring many Cilicon® patented technologies such as Formatrix™ Ceramic Heating Technology, safety-guaranteed BioBaleen™ Module, and economical V-Shaped™ Design and Duair™ Technology, which make it quite convenient for newcomers, just suitable for the ideal vapor taste, a worry-free and easy vaping experience, and is designed to effortlessly adapt all Delta 8 THC cannabis oil with the ideal flavor consistency.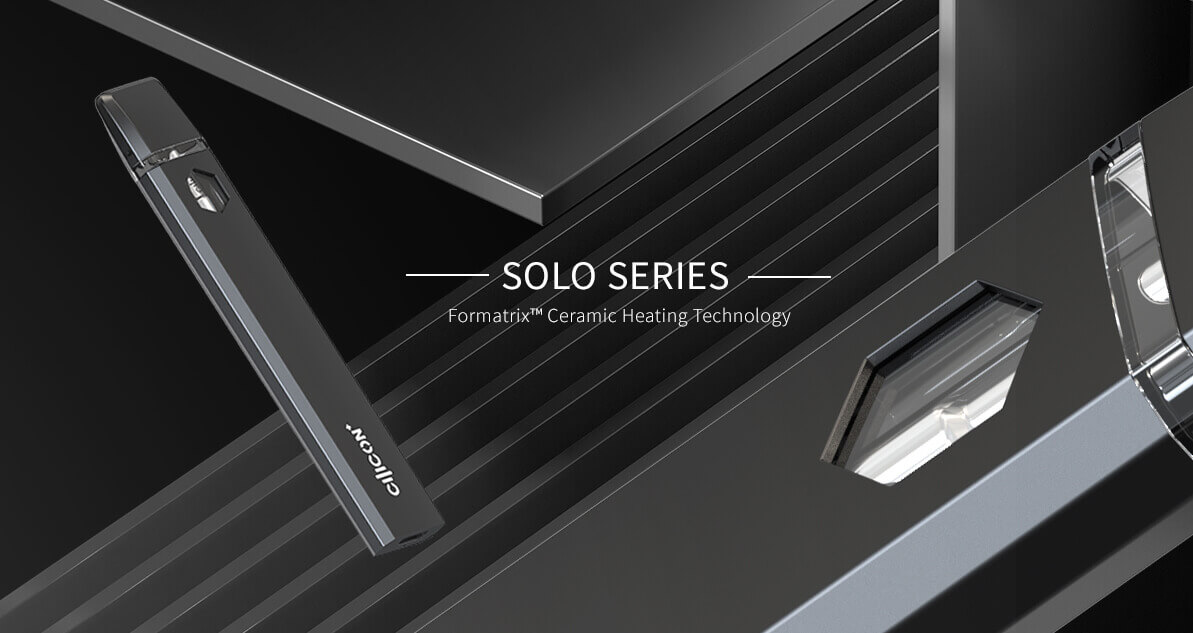 The Ultimate Freshness by the Newest Reoregin™ Ceramic Heating Technology
To keep in line with the latest market changes and customer preferences of taste of vaping, Reoregin™ is launched recently as the latest ceramic heating technology at Cilicon® that successfully realizes to recover the most original and natural flavor of all kinds of cannabis oil for cannabis customers. To fully restore the intense potency and natural flavor of the pricy cannabis oil even like live resin and live rosin, Cilicon® successfully adjusts the heating (or vaporizing) temperature on the ceramic to the perfect level – decreasing by 30% compared with traditional heating temperature, and pairs it with our exclusive mesh heating coil which is fully welded to the two sides of the 2.0×2.8 mm hollow cuboid in the middle of the ceramic, helping to reduce air-blocking issues in the vaporizing channel, avoid ceramic overburning and embrittlement, maximize the actual heating area, and make the heat evenly distributed throughout its high-performance ceramic. Consequently, with the temperature drops, more terpenes could be retained, thus highlighting the natural flavor and aroma of the preserved cannabis oil.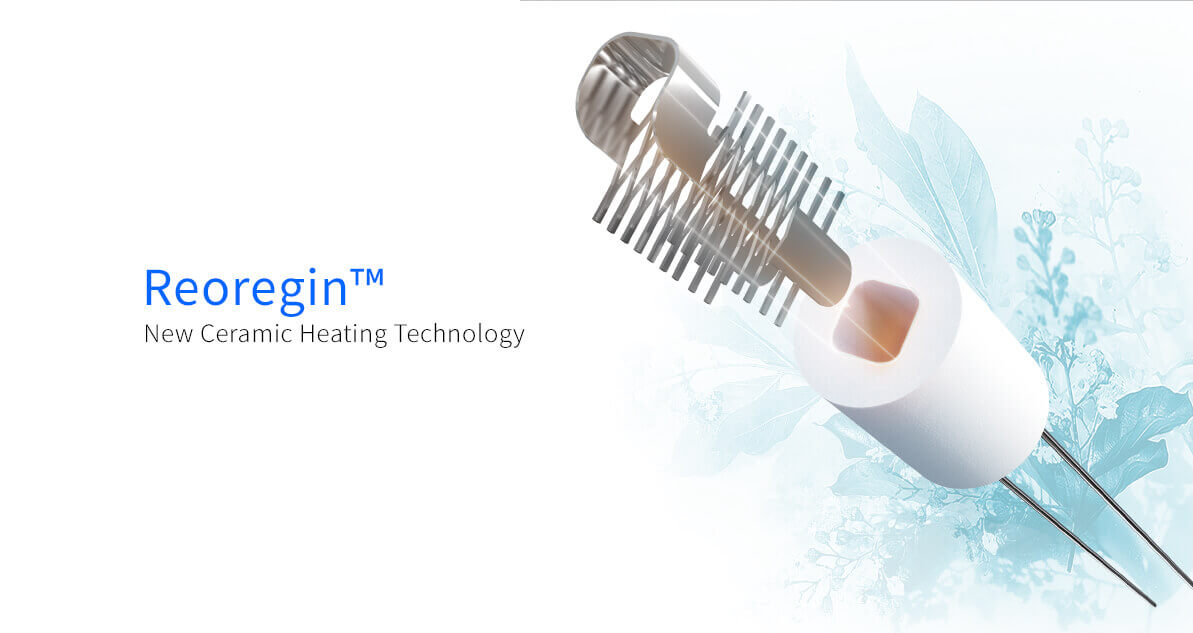 Cilicon's Latest Representative Product with Reoregin™
GLIST Bar1 is the first cannabis disposable vape pen with Cilicon's latest Reoregin™ ceramic heating technology, leading the most natural and explosive vaping performance to individuals and a brand-new cannabis vaping product line for organizations. It features an exclusive ceramic heating system to achieve 100% flavor delivery, a discreet V-shaped oil chamber to save every drop of your precious cannabis oil without extra add-ons or weight, a precise snap-in mouthpiece structure that is easier to be assembled manually, and a design with unconventional polyhedron device body in superior texture that achieves the lowest rolling and falling risk. Based on the multi-faceted design in both internal structure and product outlook, GLIST Bar1 could eventually deliver the most original flavor, beast-like clouds people have been chasing, as well as a more convenient product design for processing and consuming.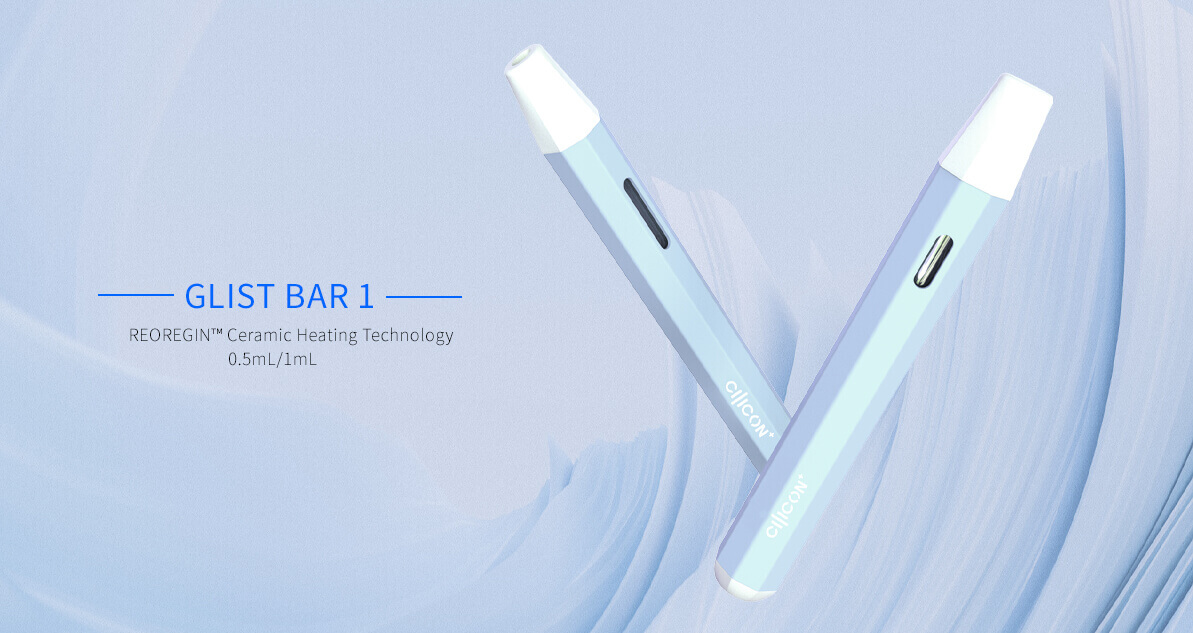 From AC1003(the old version of ELEV Nano2) 510 cartridge in 2016 to today's GLLIST Bar1 in 2023, Cilicon® has made huge leaps in vaporizers' performance and quality, providing customers with impressively intense flavor and a comfortable user experience. Regardless of the three classic cannabis vaporizers above, there are also many other unique cannabis vape pens available to be popularized and proven by the cannabis market. For more product information, please go to www.ciliconplus.com to find out your favorite one.