What is a Disposable Cannabis Vape Pen?
Disposable Cannabis Vape Pen is a device that comes with the role to heat cannabis oils or extracts without the use of fire to a suitable temperature that allows it to be vaporized. It can increase cannabis usage efficiency and sufficiency.
Disposable cannabis vape pen, AKA All-In-One cannabis vape pen, is designed to perform the same action without destroying the active ingredients of cannabis, where its users are allowed to have a taste of abundant terpenes and aroma from cannabis extracts which can then be thrown once it runs out of charge.
Even though disposable cannabis vape pen only could be used at one time, it is still a perfect tutor for starters or even people who want to portable cannabis vape pen for daily use. Selecting an appropriate disposable cannabis vape pen to fit your extract is the key to improve customer satisfaction and consistent vaping performance.
Refer to:  Disposable Vape Pen Common Problems and Solutions
8 Things to Keep in Mind Before Buying the Disposable Cannabis Vape Pen
In this article, it will introduce 8 factors you must consider and make sure you are professional enough before any purchasing activities.
Safety concerns must be on the top of your listed disposable cannabis vape pen requirements. If you don't want to blow up your disposable cannabis vape pen, just do not purchase from untrustworthy channels or manufacturers without certifications. Battery, as the biggest part of disposable cannabis vape pen, has different prices and standards by different amounts of Milliamp Hours (mAh) and different ranks of battery cells. Choosing a safe power supply can reduce all the problems that may happen with cheap batteries.
Also, disposable cannabis vape pen with extract inside is expensive. If you do not want to recall inferior products and damage your cash flow, then you need to buy from reliable sources. How to recognize a safe disposable cannabis vape pen? Pick reliable sources with certification and trustworthy brands. A disposable cannabis vape pen with perfect battery capacity and premium battery cell that enables you to carry them along, safe in your pockets.
Heating Technology Matters
The ceramic heating coil is in hit after 2016. Using ceramic heating coil to generate vapor in cannabis vaping is common and well educated. Most customers know ceramic heating coil has consistent vaping experience but fewer people know that ceramic heating coils have different technology because of diverse craft and technology. Ceramic heating coil responsible for generating vapor when heating it. This little creature is the closest part to contact with cannabis extracts. The process of making ceramic heating coil must be in a food hygiene standard facility. Thus, many less competitive manufacturers would rather choose outsourcing ceramic heating coil instead of building an expensive manufacturing facility.
However, we believe it is worthy to invest in industrial benchmarking ceramic development labs. Because the ceramic heating coil makes sure you get a smoother, cleaner, and more powerful experience from even a disposable cannabis vape pen.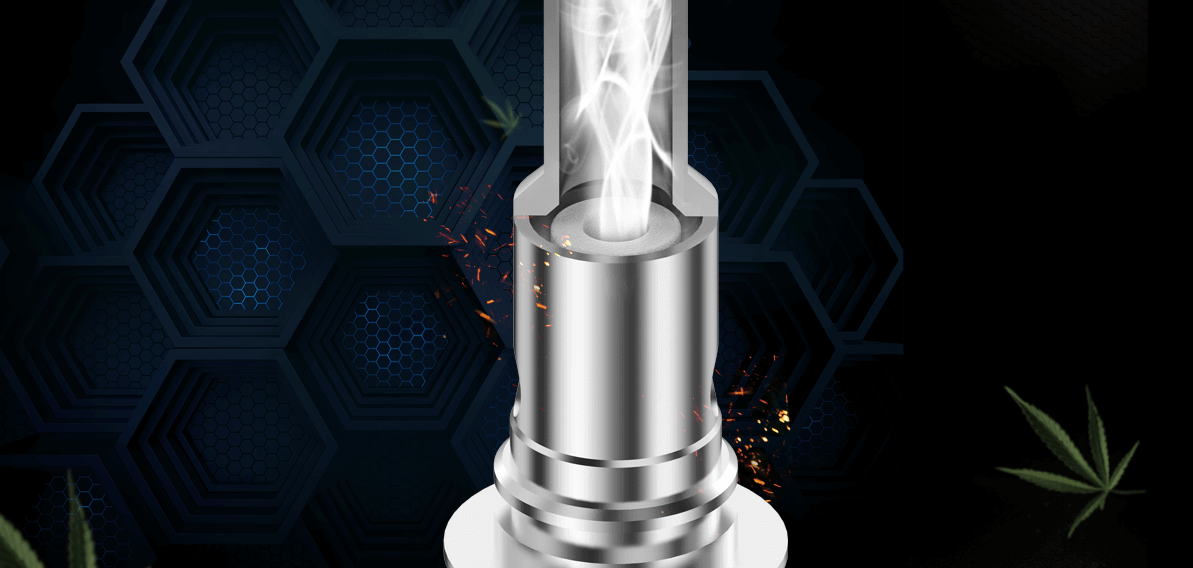 If you are launching a few different concentrated cannabis vape pens, selecting a suitable disposable cannabis vape pen is critical to ensure different viscosity extracts could match the great performance. You don't want to sell a leaked cannabis vape pen because of unmatched cannabis extraction and cannabis vape pens to your customers. Cannabis extracts differ due to different extraction methods and processes. There are still many people who enjoy less concentrated cannabis extraction. A perfect disposable cannabis vape pen should be well tested and well-matched with specific cannabis extracts.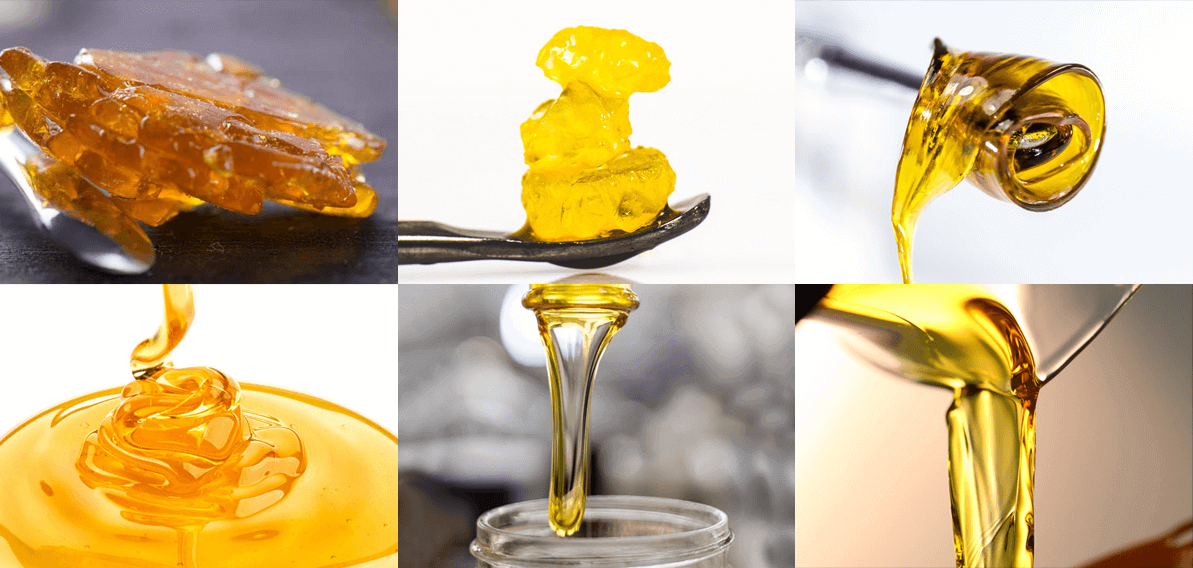 Disposable cannabis vape pens also provide a better user experience due to their tiny sizes. The consistency in functionality with perfect battery conditions that enables you to use it many times before recharging for reuse is another important.

Ergonomic Design & Stylish Outlook
Ergonomic housing design is important. Disposable cannabis vape pen, as a kind of vaporizer for starter, portable design is critical for user experience. If you want to start your cannabis vaping journey by starting with a disposable cannabis vape pen, start with the one that makes you comfortable and looks beautiful enough to match your fashion taste.
You need to consider the mouthpiece which is the part of the vaporizer that allows you to inhale the cannabis oil extract vapor. It has to extend from the vaporizer which can enable you to put it to your lips to inhale. Even on the B2B side, the fewer company knows that mouthpiece could be one of your reasons that not to pass the heavy metal test (CA65). In the current Canadian market, many companies are using fixed kind disposable cannabis vape pens for their All-In-One product line.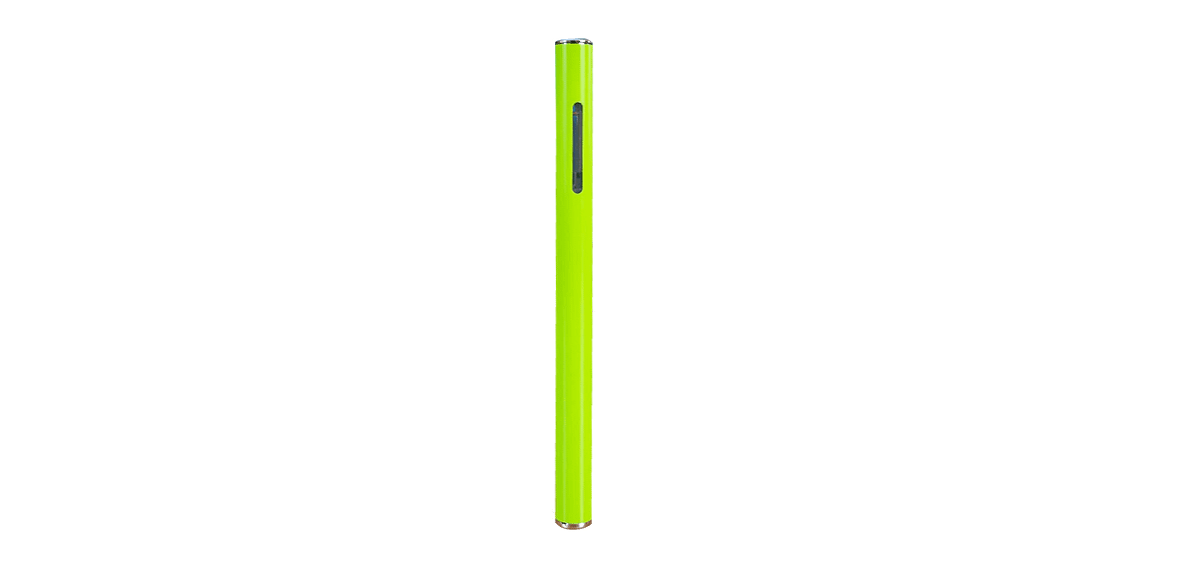 Unfortunately, this kind of disposable cannabis vape pen does not have a mouthpiece. Consumers have to keep the battery housing that contains chemical substances in their mouths to vape. A reliable disposable cannabis vape pen should contain a food-grade mouthpiece even it will increase some costs but respect to consumer health.
It is always good to consider the price and quality of the vaporizer, beyond everything mentioned above money is the determinant factor when it comes to selecting a vaporizer that fits your need. It is important to look for a quality vaporizer that balances the price. A good example of a vape pen that balances the budget and price is Cilicon's disposable cannabis vape pens like SOLO.
Choosing from a Reputable Company
Reputation is one of the top factors to take into consideration. To determine this, you can check out their customer review, customer success stories, product guarantee, the reliability of the manufacturer, and the level of customer service they render.
Hard Advertising Time!
Considering all the above-mentioned characteristics that can be used to select appropriate disposable cannabis vape pens, Cilicon provides all the above qualities when it comes to selecting a suitable disposable cannabis vape pen for your need.
When it comes to portability, consistency, and battery capacity, our disposable vape pens are portable due to the small and convenient sizes, consistent because we emphasize customer satisfaction, battery capacity is the best due to the battery size and its quick and stable rechargeable properties, and also due to the capacity of the vape pens, there is no need looking for charging everywhere outside, one uniqueness of Cilicon is their product SOLO which is "Rechargeable and Disposable" theme. Small tanks are available for trying different flavors easily. The picture below shows the portability and flexibility properties of Cilicon disposable cannabis properties.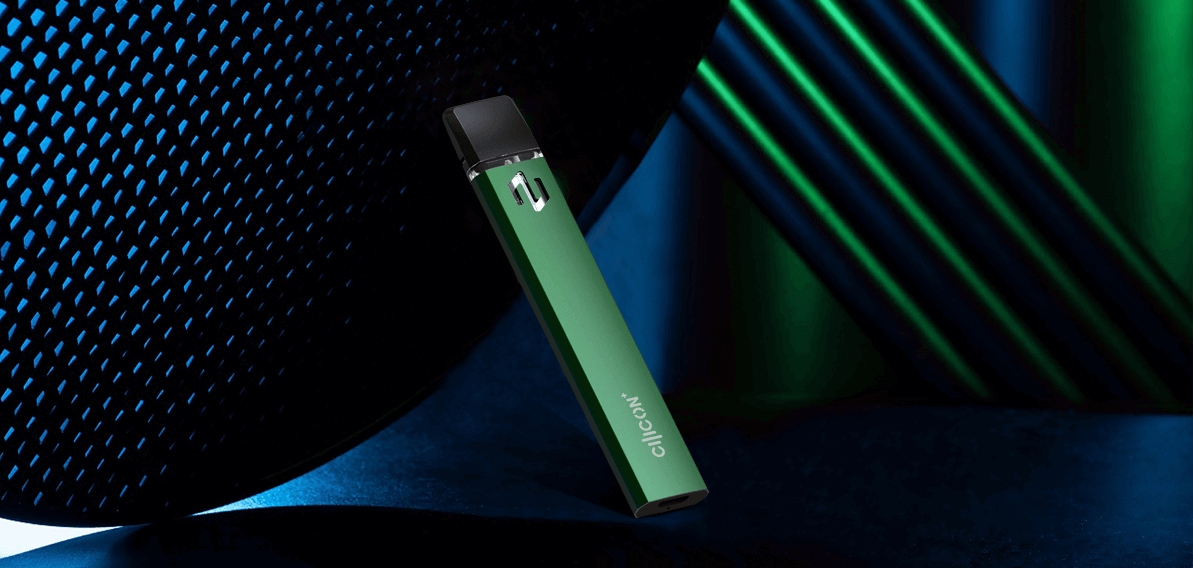 When it comes to considering what you will be vaping, at Cilicon you get total assurance on the quality of vapes which is due to the quality control objectives of the brand. The thickness of the cannabis oils, the viscosity extract of the cannabinoids, the tank volume, and the concentration of the flavors are well established by the product development which spends plenty of timing discussing with customers to provide clients with the best of Cilicon services.
At Cilicon, you would be supported by industrial cutting-edge ceramic heating technology from our macromolecule Ph.D. team. All their knowledge, day and night work transfer to a little ceramic coil to generate appropriate oil temperature and healthier vaping activity during the heating process. Even in a tiny mouthpiece, Cilicon insists to produce unique and accessible mouthpieces that easily be put on the lips to inhale and also divide your brand from others.
Talking of brands with a good reputation? Cilicon comes first. With a good customer service team that ensures proper customer orientation, we have a strict quality control guideline to follow with evolving production intelligence, sufficient production capacity, and product safety in the industry. At Cilicon, our partners work with passion to ensure improvement with our product and services. Also, we are bent on building and strengthening relationships with our clients, Cilicon is all about quality service and client satisfaction which makes us a reliable manufacturer.
Cilicon provides one of the most cost-effective vape devices you'll ever find on the market. At Cilicon, quality, reliable and innovative products, and services are provided to our customer communities at a very affordable price this is to ensure customer satisfaction and to encourage the consumption of good disposable cannabis vape pens without harmful substances. In the disposable cannabis vape pen sector, we balance budget and price perfectly making Cilicon the best.