Since cannabis has been legalized for a few years in multiple states, the competition in the cannabis industry will only get harsher and harsher. The demand for cannabis increases as many people are now allowed to consume cannabis, primarily to attain its medical benefit. One of the consumption tools that many cannabis users go for is the cannabis vaporizer. It is a device that prioritizes convenience with its typically compact shape and user-friendly operations, and discreetness.
The acceptance of cannabis vaporizers has been attributed to the popularity of the nicotine e-cigarette. Like e-cigarettes, cannabis vaporizers operate by exposing heat to cannabis oil to produce vapor that the cannabis consumers inhale. The upper hand of cannabis in the vapor form is that it directly absorbs into the bloodstream, creating an almost instantaneous experience. Due to how vaporizers simplify cannabis consumption, they swiftly turned into the consumers' favorite in no time. Many cannabis vaporizer businesses continually compete with each other to be the top brands fulfilling the incoming stream of future demand.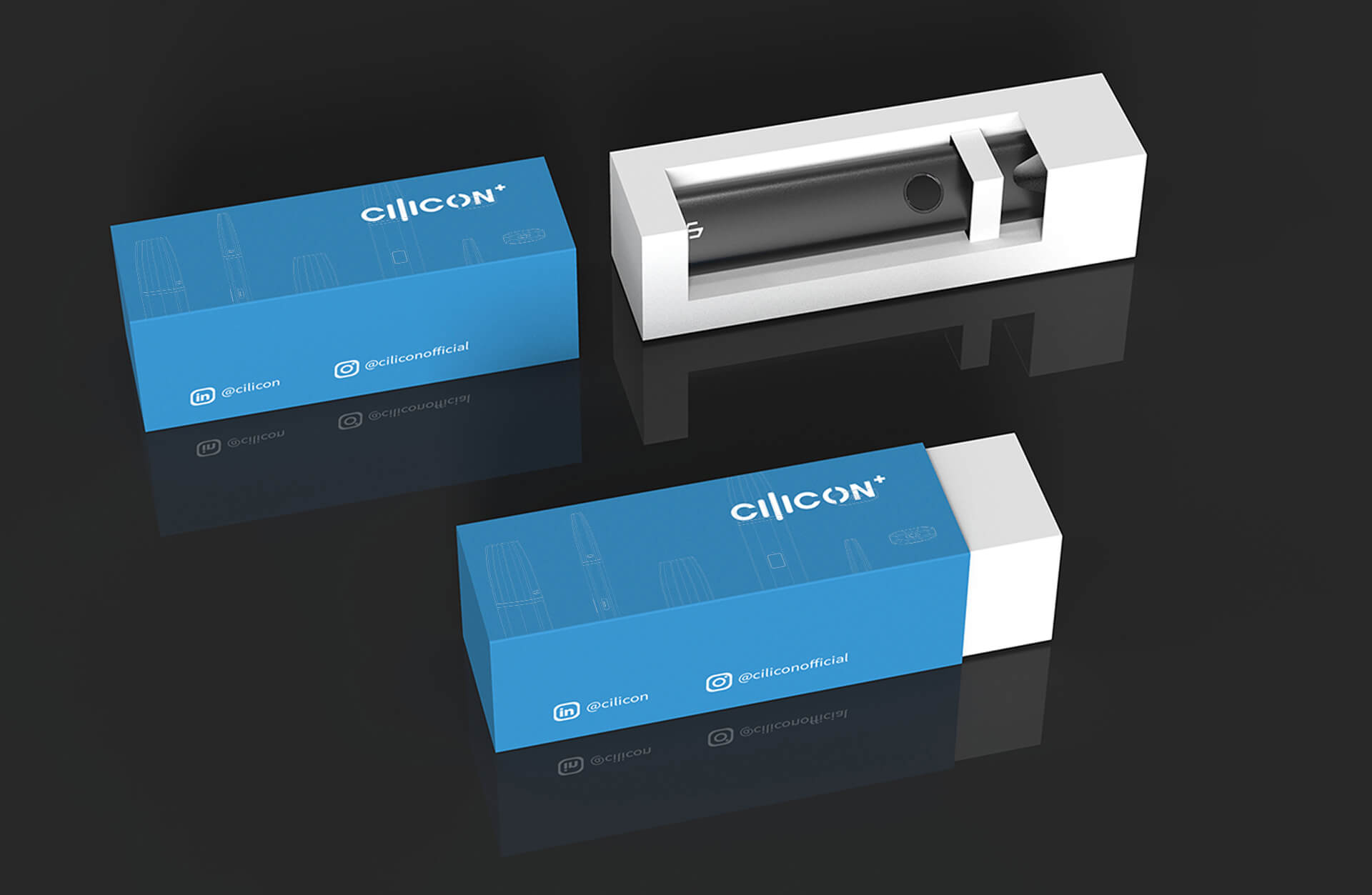 Amid this potential yet jampacked market, how do you differentiate your cannabis vaporizer brand from the others? You may begin developing your cannabis vaporizers to possess a top-notch vaporizing performance and numerous features to enhance user experience. However, packaging is always the first sight when a product delivers to customers, and it cannot be denied that packaging does influence people's choices. Many brands overlook the importance of their product's packaging, while it can be the leading factor why cannabis users go for a specific brand in the first place. This article aims to deliver the essence of THC vape packaging, including regulations, ideas, and examples to make your cannabis vaporizer stand out!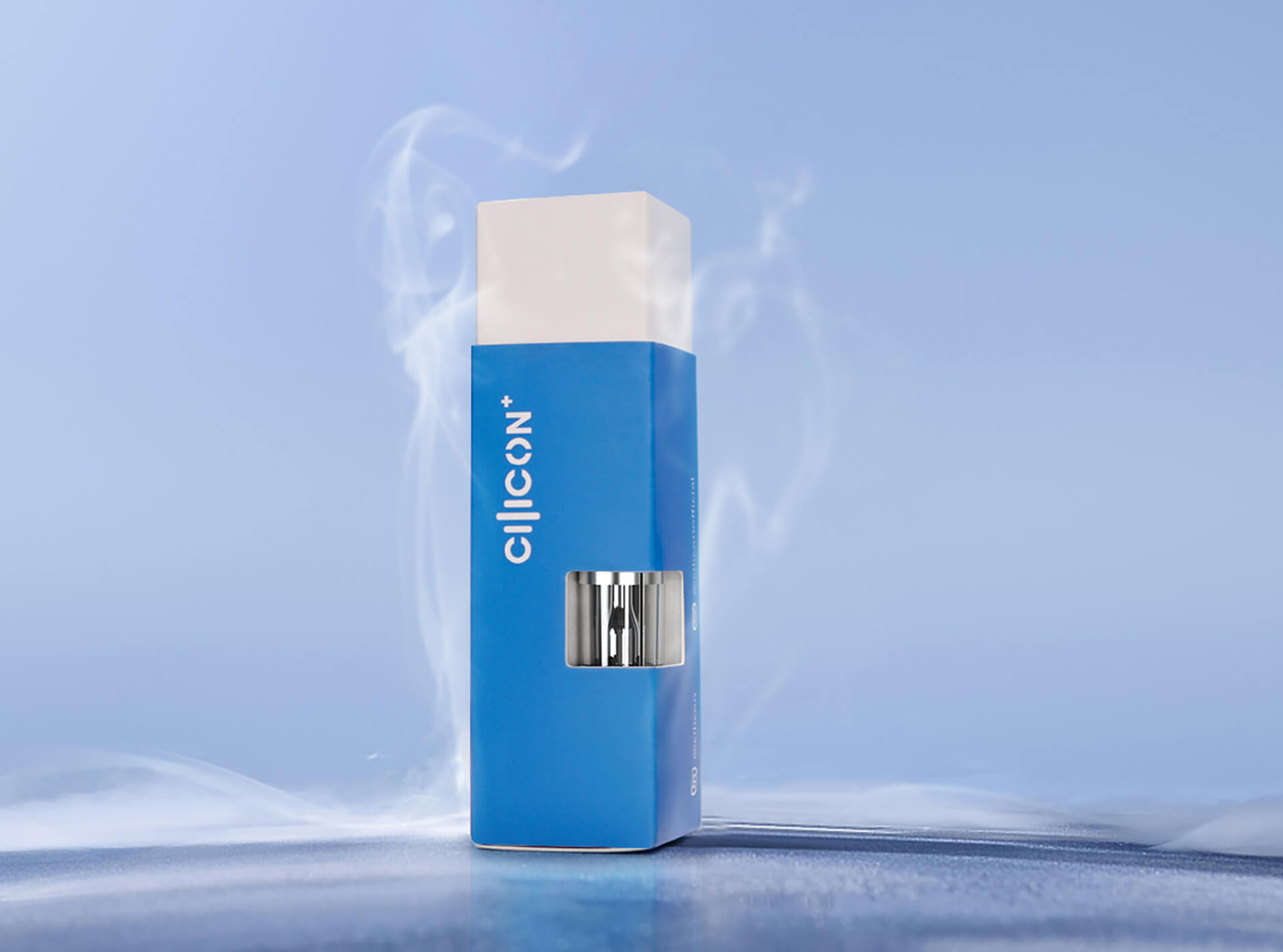 #1 Understand the regulations of THC vape Packaging
Before exploring your THC vape packaging design options, you need to initially grasp the cannabis industry's limitations. After all, you want to save your resources on an implementable idea!
The government has always been particularly concerned about THC vape packaging as it is what appears first in the public eye. The issue is that THC vape packaging often comes in small sizes due to the compact form factor of the product itself. In this cramped space, cannabis vaporizer brands are required put state-mandated warnings that can take up most of the packaging area.
For instance, the mandatory stamp in your THC vape packaging is the universal alert that indicates your product contains cannabis (as seen in the picture below). It must be placed on the primary panel and is at least ½ inch by ½ inch in size. As a result, you need to devise a plan to efficiently fill the rest of the limited space to keep your cannabis vaporizer branding prominent.
#2 Go for a customized packaging design that depicts your brand
While making haste for production, you sometimes incline toward those rudimentary designs for your THC vape packaging. However, we recommend you take the time to establish a design that can make you stand out from your competitors.
You can begin with choosing the color palette for your design. For instance, if you want to appear exclusive, you should avoid popping colors and stick with neutrals. Otherwise, bright colorways can be the key to attracting younger customers (but definitely, not children!). Another tip is implementing an earthy tone to accentuate your brand's eco-friendliness.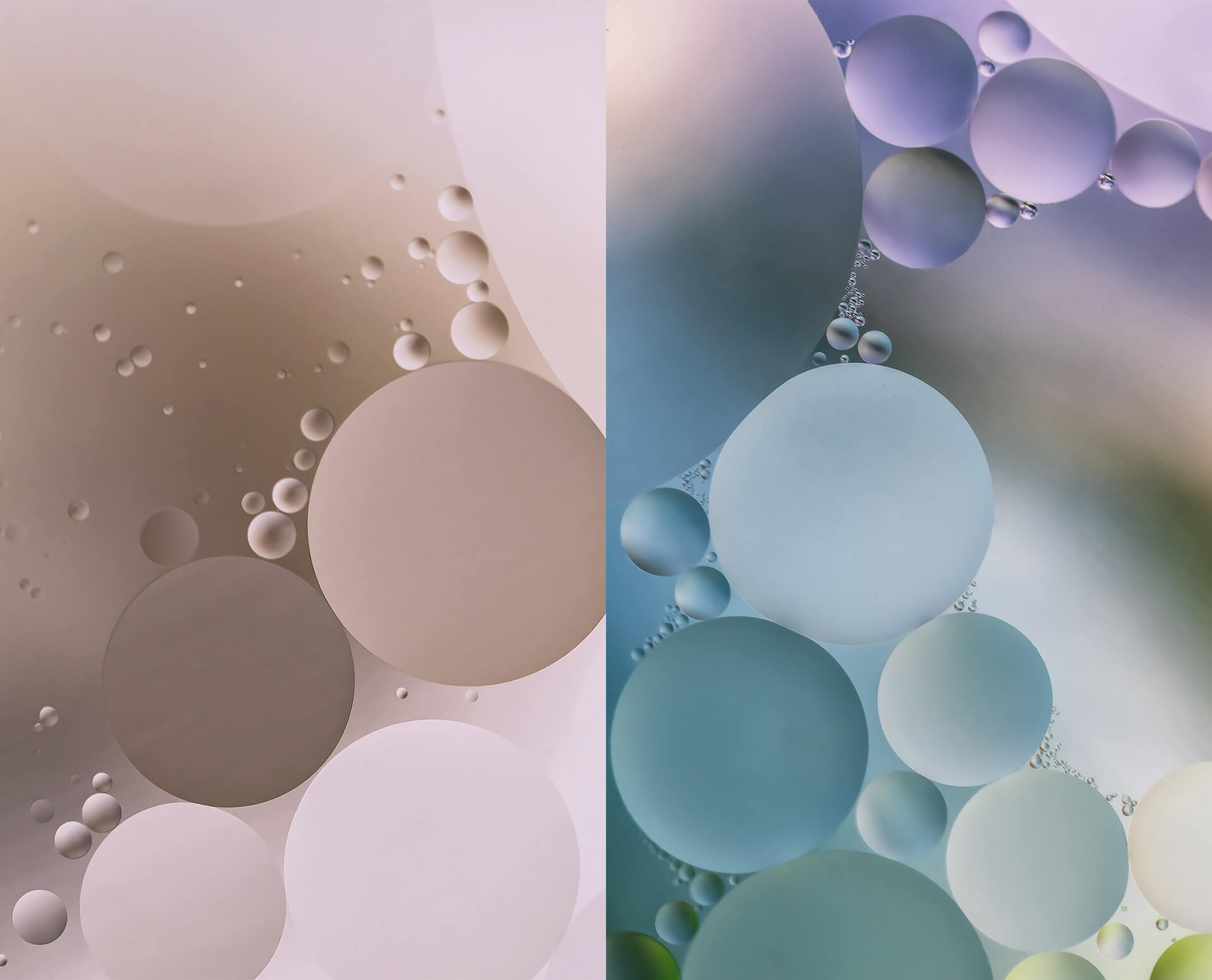 #3 Discover the THC vape packaging material that meets your branding and budgeting
You can find plenty of different materials to construct your THC vape packaging. Some of the most sought-after options that you can see in the market are printed plastic bags, clamshell blister packaging, plastic tube, slide drawer box, and folding paper.
As the first step, calculate your material cost per item to ensure you stay within your budget. The most affordable material is typically plastic. However, if you feel a bit adventurous and want to mold it into a specific shape, you may also expect an increase in pricing as well. The noteworthy aspect of implementing irregular shapes in your packaging design is you must ensure your consumers can effortlessly get the hang of how to unbox your cannabis vaporizer. Meantime, giving customers a comfortable unboxing experience includes letting people know which place is for what by using high-quality packaging material.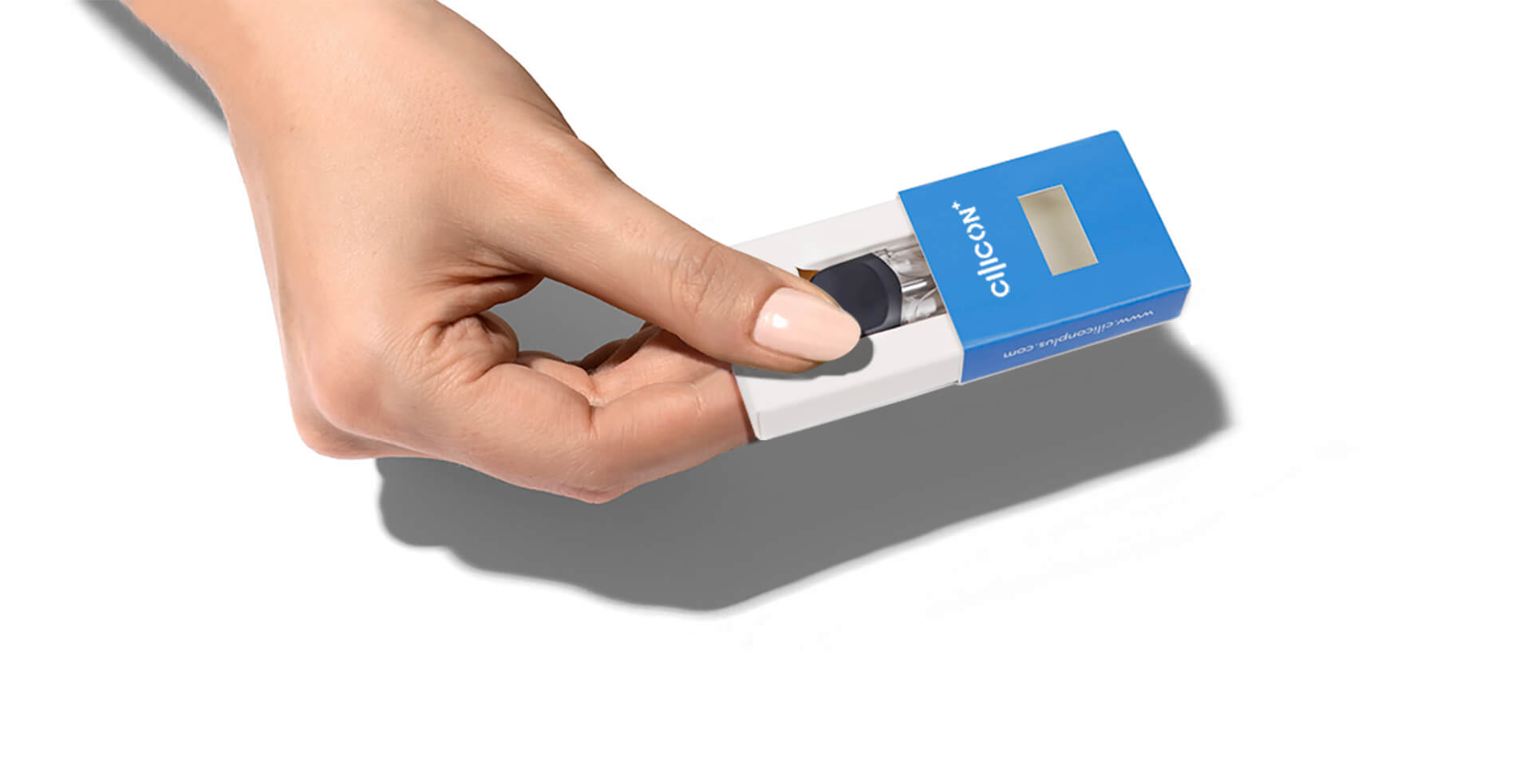 While cost is a significant factor in finding the most appropriate THC vape packaging, you should always look back at how you plan to showcase your brand to your potential clients. For example, if you envision yourself as an eco-friendly cannabis vaporizer brand, you should eliminate plastic as your packaging material option.
Another factor to consider is how robust you want your THC vape packaging to be. The rigidity of the material will aid in protecting your cannabis vape device while being shipped. You must always be prepared with some precautions to allow your customers to receive their long-awaited cannabis vaporizers in one piece. Not to mention, your customers will likely have a benchmark to assess if your product is of premium or substandard quality. Choose your cannabis packaging material wisely!
#4 Strive for a child-resistant packaging
As a cannabis vape brand, you are responsible for keeping underaged children from grasping your cannabis vape. Therefore, you ultimately need to go for child-resistant packaging. How can you achieve this?
The first and foremost rule is to avoid cartoons or other characters popularized for children as graphics in your THC vape packaging. Also, you need to use opaque packaging so that children cannot see your products inside.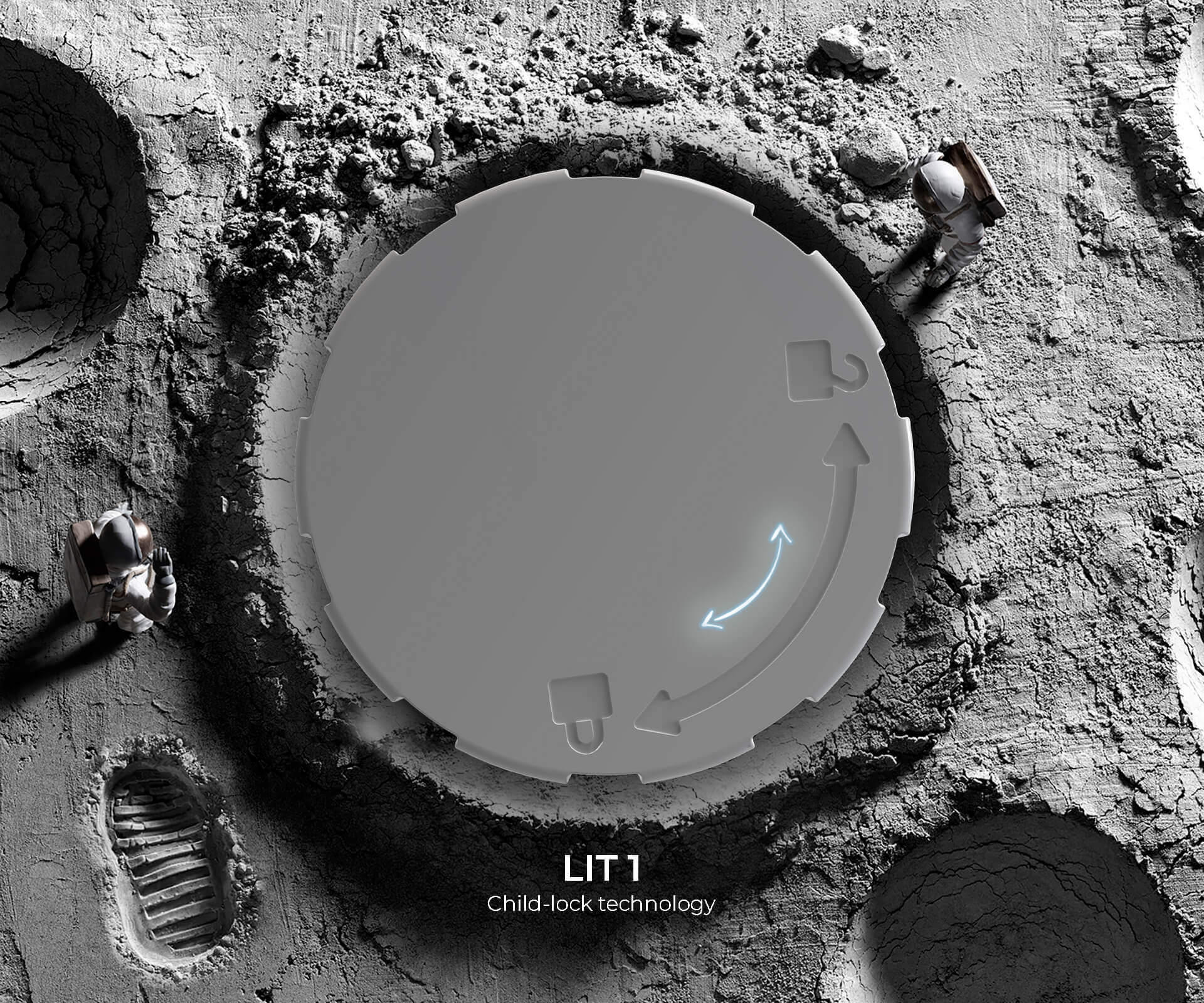 Furthermore, you must ensure that the packaging is difficult to open for children under five. In Canada, the law even required THC vape packaging to be tested by a group of children prior to launch. The criteria are that 85% of children should not be able to unbox the packaging during the initial attempt and down to 80% after a demonstration.
Cilicon is your brand's all-in-one THC vape packaging solution
With 13-year of experience in the cannabis vaporizer industry, Cilicon can be your reliable cannabis vaporizer manufacturing partner, proven by how we have distributed a substantial number of phenomenal cannabis vaporizers to cannabis users around the globe.
Cilicon is primed to extend you a complete set of packaging design services for any cannabis vaporizer, including 510-threaded cartridges, pod-system, disposables, and batteries. In addition, we partner with trustworthy THC vape packaging providers offering a fully customizable packaging design and semi-custom printing. Finally, our wide range of packaging selections implements child-resistant elements to prevent unwanted things from occurring to children.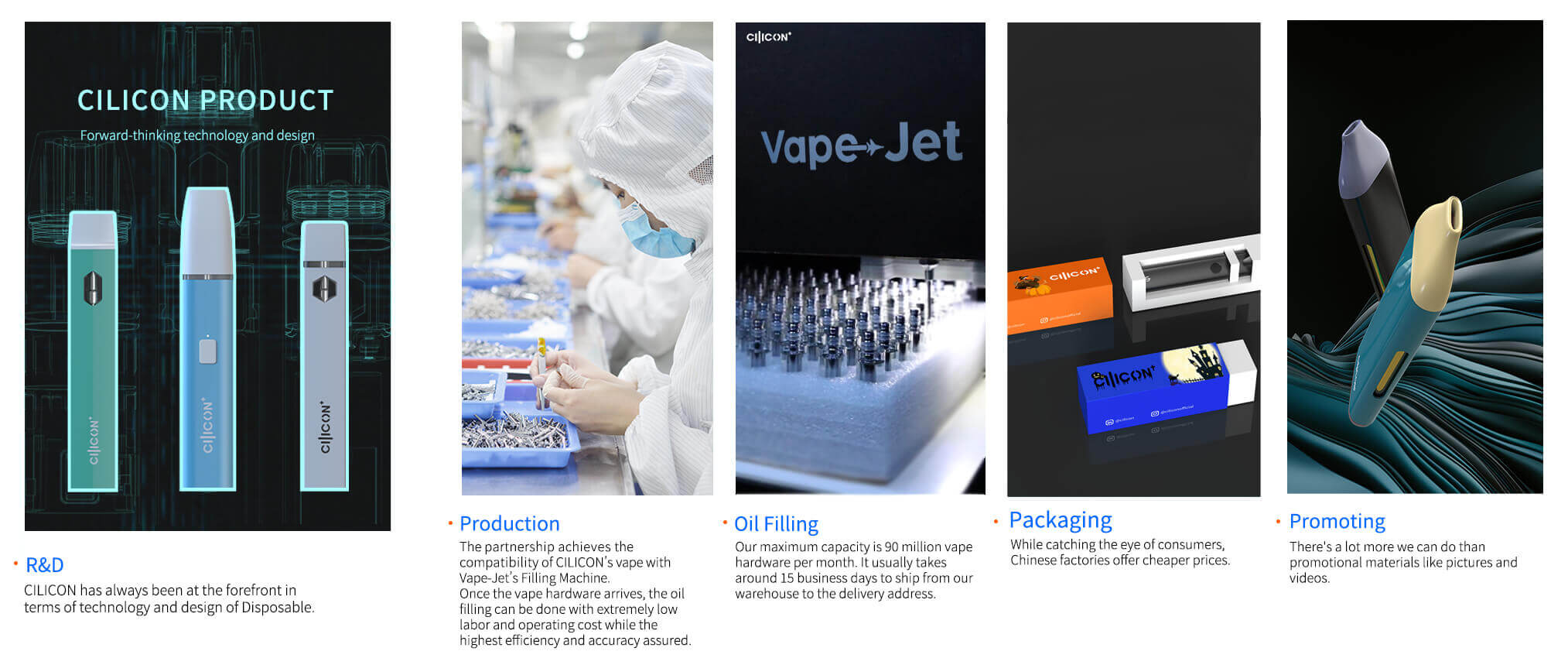 As Cilicon is aware of how we are responsible for the sustainability of our environment, all of our THC vape packaging lines are 100% recyclable. Collaborating with environmentally-conscious suppliers, we source eco-friendly materials and produce the packaging with minimum wastage. As a result, the only material we utilize for our cannabis vaporizer is a biodegradable paper board without any plastic components. You can glimpse Cilicon's THC vape packaging designs in the following pictures. With a bit of tweak to fit your branding, these packaging designs can be yours too!