1. What are one-stop solutions?
In any industry, many companies market themselves as one-stop solution providers. The goal of one-stop solutions should be to fulfill the customer's top-to-bottom needs. Customer-oriented one-stop solutions not only provide the best customer purchasing experience, but they serve end-consumers better through cooperation and maximize investment value. This similar philosophy should apply to the cannabis industry too.
At MJBizCon 2022, CILICON will present a customer-oriented one-stop solution to all audiences. As a global provider of cannabis vape hardware, we count more than 200+ products and 900+ patents in our collection. We are committed to providing diverse product and technology solutions for cannabis vaping brands. CILICON boasts a history of superior and highly personalized partnerships with cannabis vaping brands, followed by a boost in success for our customers.
Since August 15, 2022, CILICON has reached strategic cooperation with Vape-Jet, a U.S.-based company providing vape cartridge-filling devices and technologies. This partnership marked the launch of a direct manufacturer's first complete one-stop solution service.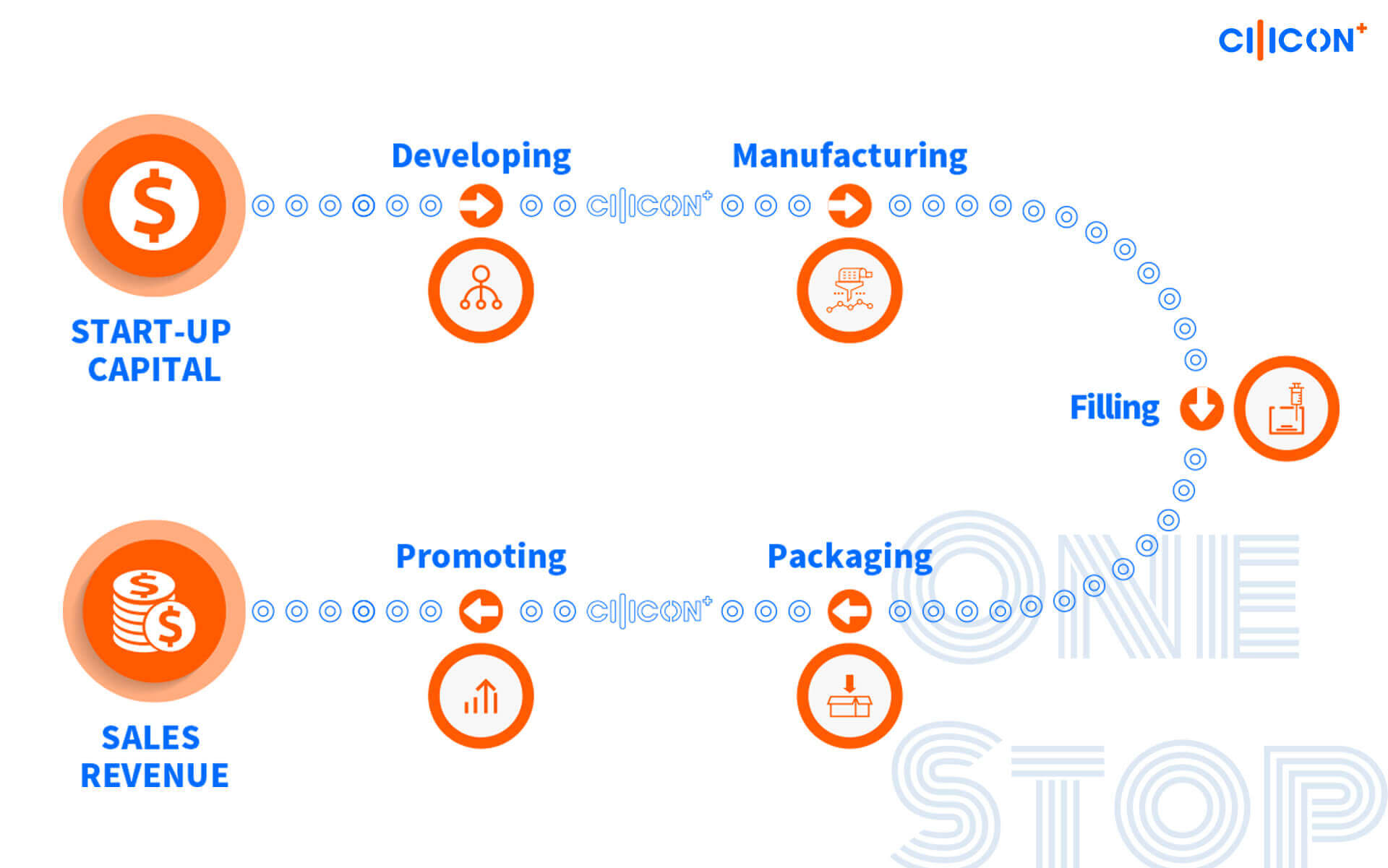 2. A deep insight into CILICON's one-stop solution
CILICON's one-stop solution will lead to a revolution in the cannabis industry. As its goal is to save customers time, money, and energy, an absolute price advantage will emerge even with customized products and services.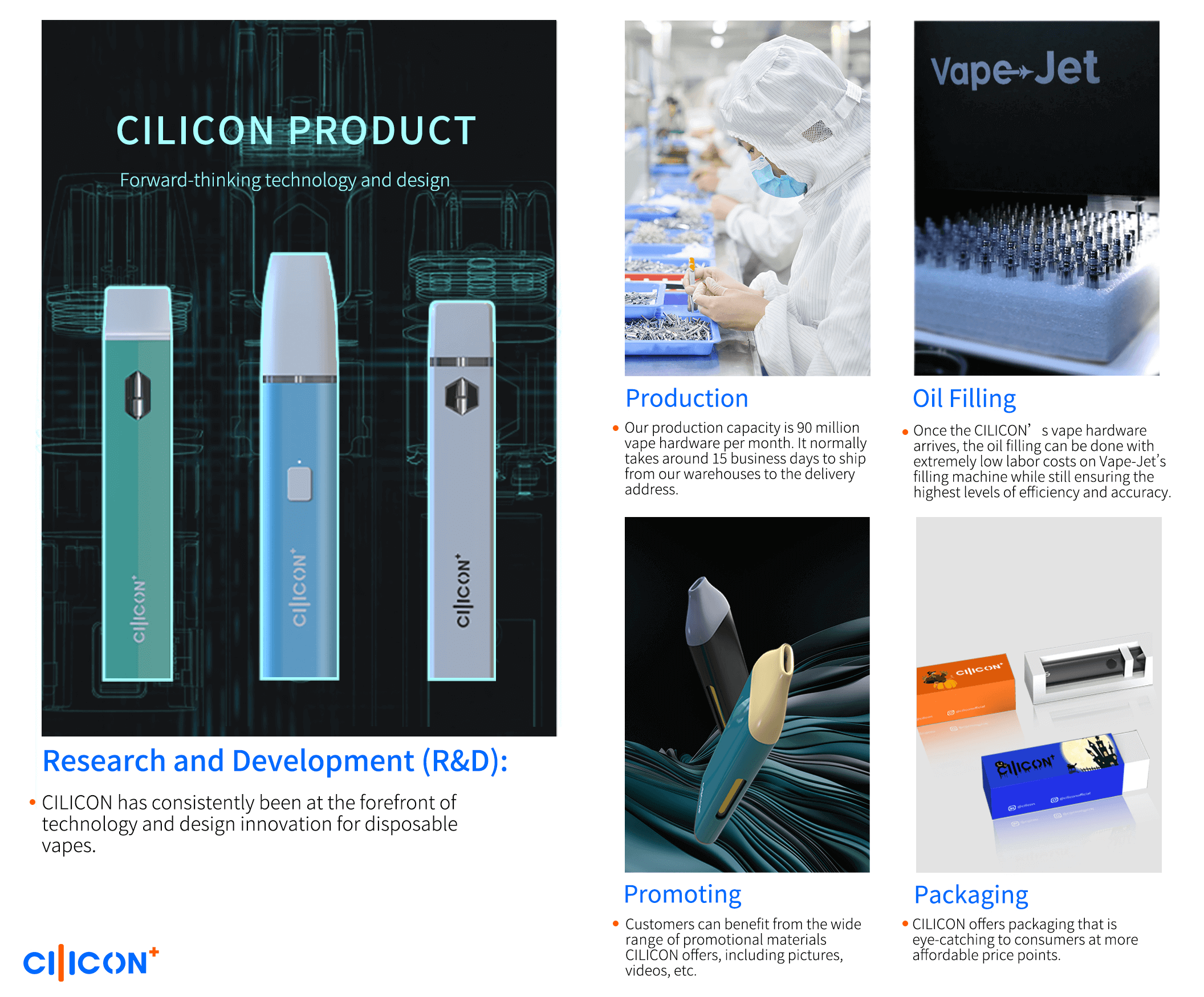 3. The customer-oriented teams behind CILICON's one-stop solution
The goal of our one-stop solution is to save customers time, money, and energy. CILICON's teams are committed to finding the best combination between customers' cannabis oils and our hardware, as well as delivering exceptional purchasing experience, including pre-sales and after-sales.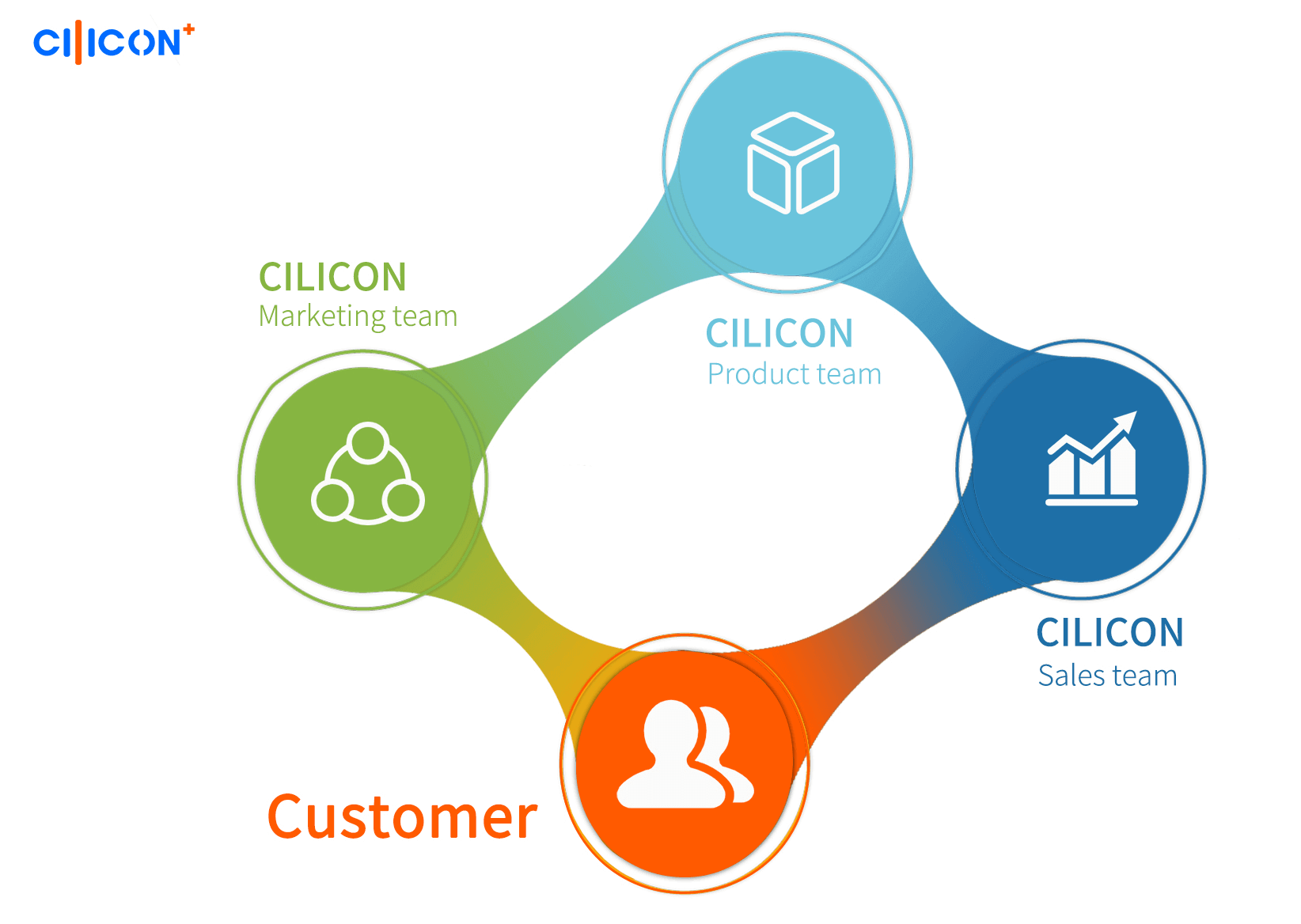 a. How CILICON Marketing Team Support?
Our outstanding marketing analysts are always on the ball when it comes to finding opportunities in the cannabis vape industry. They are specialists in monitoring policy changes, collecting consumer feedback, searching for new cannabinoids, and speculating product trends.
To that end, we are excited to announce a piece of highly relevant news: the first whitepaper of the cannabis vape industry, distilled from 3 years of research and experience by our marketing team, will be released at MJBizCon 2022.
In the whitepaper, CILICON will take a deep dive into the development of the cannabis industry's manufacturers and future directions under the current regulatory constraints. It will also provide an objective analysis of the chain of production in the cannabis vape industry, including the introduction of major players, comparisons of their key technology, as well as an analysis of future trends in the industry.
The whitepaper will be available on November 16 (GMT-7). You're welcome to visit CILICON at Booth 8417, or you can also leave us your email address, and we will be happy to send you the whitepaper as soon as possible.
Refer to: Unveiling The Secrets to An Effective Cannabis Brand Website Marketing
b. How CILICON Product Team Support?
Before being sent to customers, each CILICON product is tested by over 100 internal testers for feedback on function and design. After another round of revisions and improvements oil filling, vaping experience, and flavor consistency. the resulting iteration should perfectly suit the customer's oil.
In order to maintain core competitiveness while maximizing R&D investments, our product team is also actively discovering and learning new technologies from other industries like consumer electronics, medicine, artificial intelligence, and others.
In December 2022, CILICON plans to release a brand-new ceramic technology with precise temperature control and higher flavor consistency, and then we will send 14 new products for extensive testing. Please get in touch with us for samples in advance.
Refer to: The Winning Strategy for Startups to Triumph in Cannabis Vaporizer Industry
c. How CILICON Sales Team support?
Our professional sales team not only supports customers while they request, evaluate, select and purchase. They also provide oil filling instructions, solve any problems that arise, and conduct after-sales assistance, leading to renewal and recommendation, as well as maintaining CILICON's long-term partnerships.
At MJBizCon 2022, we will have 8 professional sales staff in attendance. Whether you are an ongoing or prospective partner, you're welcome to visit us at Booth 8417 and chat with our sales team.
4. Comparing CILICON's one-stop solution to local distributor services
Currently, China-based suppliers similar to CILICON and local American distributors are the two major categories of vape suppliers in the market that offer one-stop solutions.
The latter consists of cannabis vape device distributors, packaging providers, and oil-filling companies, some of which can comprehensive suite of services for their customers.
When CILICON has achieved the one-stop vape solution as above description, the price and R&D capabilities give us a clear edge over local distributor competitors.
A. CILICON and other China-based suppliers
B. Local American Distributors
a. Direct manufacturers offer lower prices with larger order quantities, creating a clear price advantage.
a. Purchasing prices from local American distributors and suppliers are naturally higher than those from the direct manufacturer. The price gap is even wider for large-volume orders.
b. There are a number of reliable and experienced manufacturers in China that provide the best OEM and ODM services, similar to CILICON.
b. Distributors are not equipped with the ability to customize cannabis vape products as they do not have OEM or ODM services. They are only able to

sell what the manufacturers supply

.
c. Products are continuously improved and refreshed to cater to market trends and demands. Customers will have more selections, leading to custom-made products that can set them apart from the rest of the market.
c. Due to inventory costs and turnovers, most sellers only have the staples or best-selling products from each brand in stock. This significantly reduces customers' exposure to the latest technologies and trends in the cannabis vape industry. Customers might miss out on high-quality new products as they prefer to play them safely.
d. Manufacturing professionals and customer service teams can answer complex technical questions from customers as they are all involved with and trained in the R&D process. Troubleshooting and after-sales services are provided to solve almost every potential issue effectively.
d. Unlike professional cannabis vape manufacturers, local distributors often lack technical knowledge regarding the complex technological aspects as they are not directly involved in the products' R&D process.
Due to COVID-19, operations at CILICON's local offices in the United States have been suspended for the past two years. However, we are planning to reinstate operations in March 2023 with three offices in three different states across America better to serve our U.S. customers with our one-stop solution.