The 510 thread vape is a common standard model for vapes in the cannabis market. The name 510 comes from the ten 0.5 mm threads featured on the battery component. These threads are what screw the battery together with the 510 thread cartridge. The 510 thread battery's capacity comes in many sizes. The modern 510 thread vape has a larger battery than its predecessor, lasting longer for cannabis vapers. Another notable characteristic of the 510 thread battery is its USB charging port which becomes a plus point for the consumers as it becomes rechargeable. Compared to pod vapes, the battery in this device is connected with a magnet mechanism instead of 510 threads (Cody, 2020).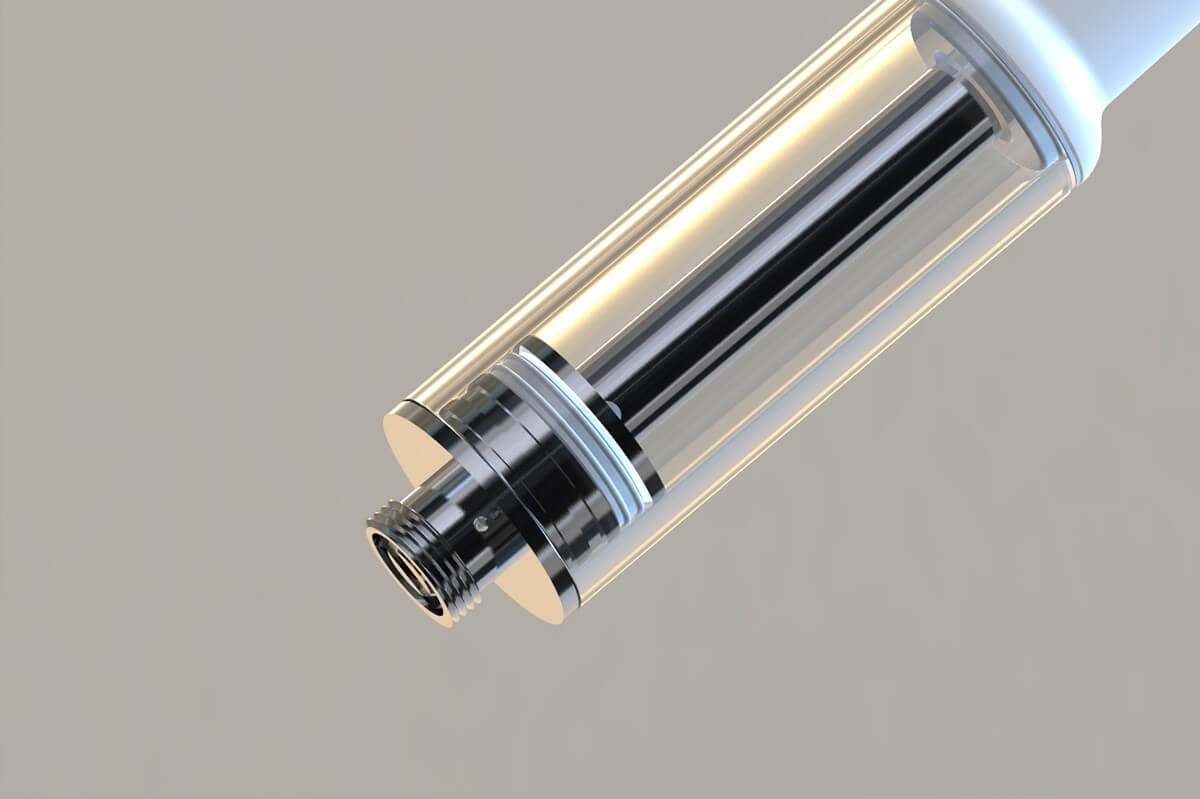 The Advantages of 510 Thread Vape Pen
One of the advantages of the 510 thread vape is its extra compatibility. Cannabis vapers can easily mix and match between cartridges and batteries from multiple brands as long as they can be screwed together under the exact connecting mechanism. The 510 thread vape is also well-known for its petite product size and lightweight (Murray, 2021). Cannabis vapers often look for a 510 thread  vape pen, which is barely visible to other people. Due to the pen-like design, cannabis vapers can easily slip the vape pens into their pockets.
Aside from the device's portability, 510 vape is also suitable for those cannabis vapers who prefer to control the amount of cannabis. In addition to its convenience, Cannabis vapers will be able to decide at which temperature and duration they inhale from their vapes. However, this temperature control function is only available on variable voltages 510 thread batteries. Cannabis vapers can choose multiple levels of voltages suitable for various concentrates, such as oil, wax, or dry herb. This type of 510 thread battery is usually paired with a dedicated activation button. On the other hand, the buttonless batteries have fixed voltages even though it is relatively easier to operate by inhaling through the mouthpiece. Last but not least, the newest addition to the 510 thread battery family is a disposable one that does not feature any port to recharge the battery (Murray, 2021).
Third, The 510 thread vape is also very convenient to use. It is small and compact, making it easy to carry around and use on-the-go. Additionally, most 510 thread vapes are designed with a simple operation, making it easy for beginners to use.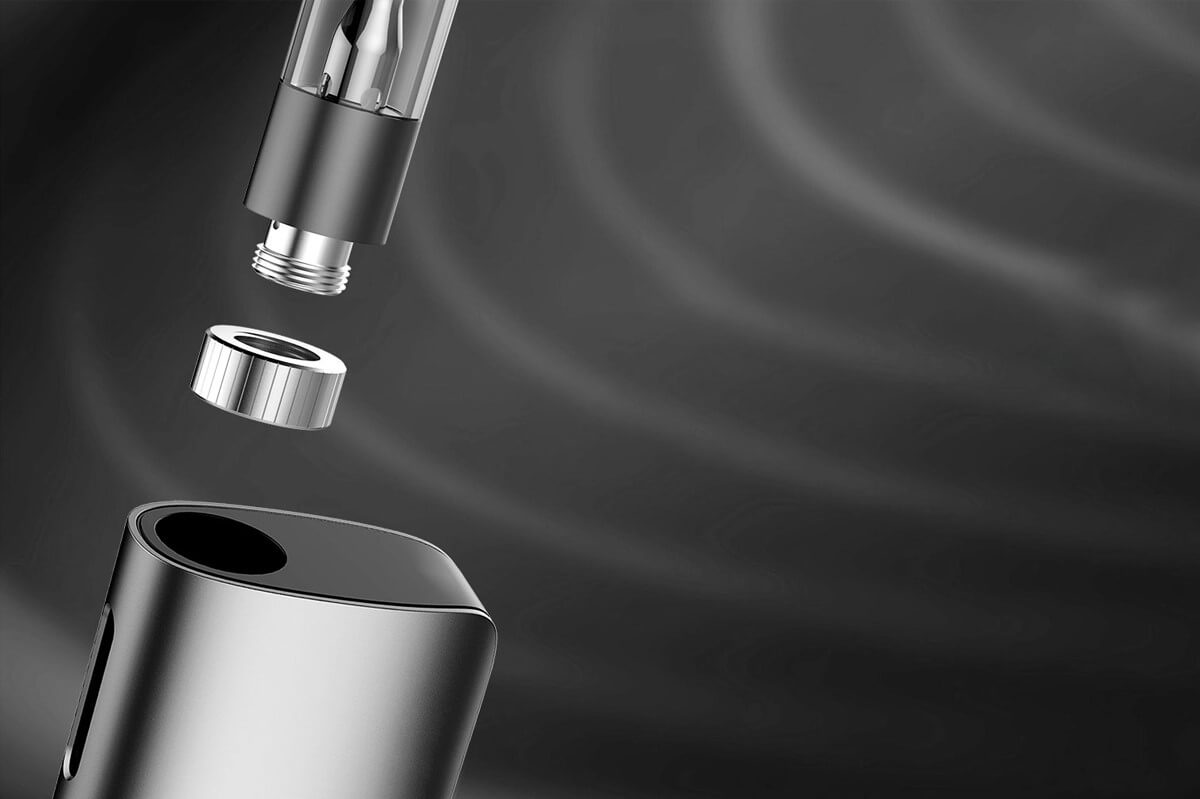 What to Improve in A 510 Thread Vape?
The 510 thread vape has excellent potential in the vape industry due to its high flexibility. As the 510 thread battery has become a universal design, cannabis vapers will be able to find the power source for their cartridges quickly. The challenge for the 510 thread vape industry comes from the build quality of the vaping device itself. Cannabis vapers have been experiencing problems such as electrical faults on vaping devices. This short circuit may happen due to dirt on the 510 thread connector or vaping liquid leakage. Another concern includes poor vapor production, which might be related to the device's small form factor. Cannabis vapers will not be able to take a high dose of vapor at once. They have to compensate by having multiple hits that eventually drain the vaping liquid faster. To preserve the life of the cannabis oil, some manufacturers also put additives that could be harmful to consumers (Green, 2020). These technical issues in 510 thread vapes could only be resolved through meticulous research and development, especially cartridge and battery efficiency. Cannabis vaporizer manufacturers should find alternative materials to additives and move on to natural ingredients, which are still relatively scarce, and Cilicon is committed to inventing the solution as well (Shover, 2018).
The Market Demand of 510 Thread Vapes
The 510 thread vapes are still high in demand. According to ADCANN (2019), vape pens are used by 15% to 30% of adult cannabis consumers in legalized states by taking samples in the United States. In Canada, the Ontario Cannabis Store (OCS) revealed that vape pens accounted for 10% of all purchases in the province. Based on the market research, the vape pen products that flooded the market are categorized into 510 thread vapes, disposables, and closed-loop systems. However, it appears that 510 thread vape is still the preferred type produced by most brands in the Canadian market. This number is expected to double or triple in the future if it proceeds into a mature market in North America. The sales volume of 510 thread vapes ranks the highest during the research (ADCANN, 2019). The statistics have proven that 510 thread vape, by far, still has a relatively high number of devotees. The manufacturers should start innovating to introduce unique and high-quality 510 thread vapes to the developing markets.
Tips of Choosing the Right 510 Thread Vape Pen
Choosing the right 510 thread vape pen can be a challenging task, especially with the wide range of options available in the market. Here are some factors to consider when choosing a 510 thread vape pen:
Vape Battery life: The Vape battery life of a vape pen is an essential factor to consider. A longer battery life means more vaping time and fewer interruptions to recharge the device. Look for a vape pen with a battery that can last at least a day on a single charge.
Compatibility: Compatibility is another important factor to consider when choosing a 510 thread vape pen. Make sure the vape pen is compatible with the type of cartridges or materials you intend to use. Most vape pens are compatible with oil cartridges, but if you intend to use wax or dry herbs, ensure the pen is designed for that purpose.
Price: The price of the vape pen is also a crucial factor to consider. Vape pens come in a wide range of prices, and it is essential to consider your budget before making a purchase. However, keep in mind that higher-priced vape pens usually offer better quality, performance, and durability.
Size and portability: Consider the size and portability of the vape pen. A small, compact vape pen is easy to carry around and use on-the-go, while a larger one may be more challenging to carry around.
Features: Different vape pens come with various features such as temperature control, variable voltage, and different heating chambers. Consider which features are important to you and choose a vape pen that offers those features.
Brand reputation: Look for vape pens from reputable brands known for their quality and performance. Read reviews and customer feedback to get an idea of the reliability and performance of the vape pen.
Your Go-to 510 Thread Vape Products from CILICON!
To show Cilicon commitment in the 510 thread vapes market, Cilicon has produced some high-quality products, including ELEV and SOLO Nano series. These product lines are not your regular 510 thread vapes. Through Cilicon's determination to strive for the consumer's best interests, our research and development department has embedded sophisticated features to solve many cannabis vapers' problems. For instance, the Formatrix™ technology introduces a new heating coil material made from high-quality ceramic paired with a medical-grade stainless steel heating wire. This technology ensures uniform and denser produced puffs and maintains the CBD oil's flavor. Cilicon's 510 thread vapes are also equipped with an oil isolation technology that smartly separates the oil inlet from its oil chamber. This design addresses the oil spit-back problem by stabilizing the airflow and lengthening the oil filling time. In terms of the oil chamber material, Cilicon's products utilize high corrosion-resistant glass that helps preserve the CBD oil quality in terms of the oil chamber material. Aside from the above technologies, the cartridge variant of ELEV product line has a special touch of a ceramic mouthpiece that offers the smoothest feeling for the cannabis vaper's lips.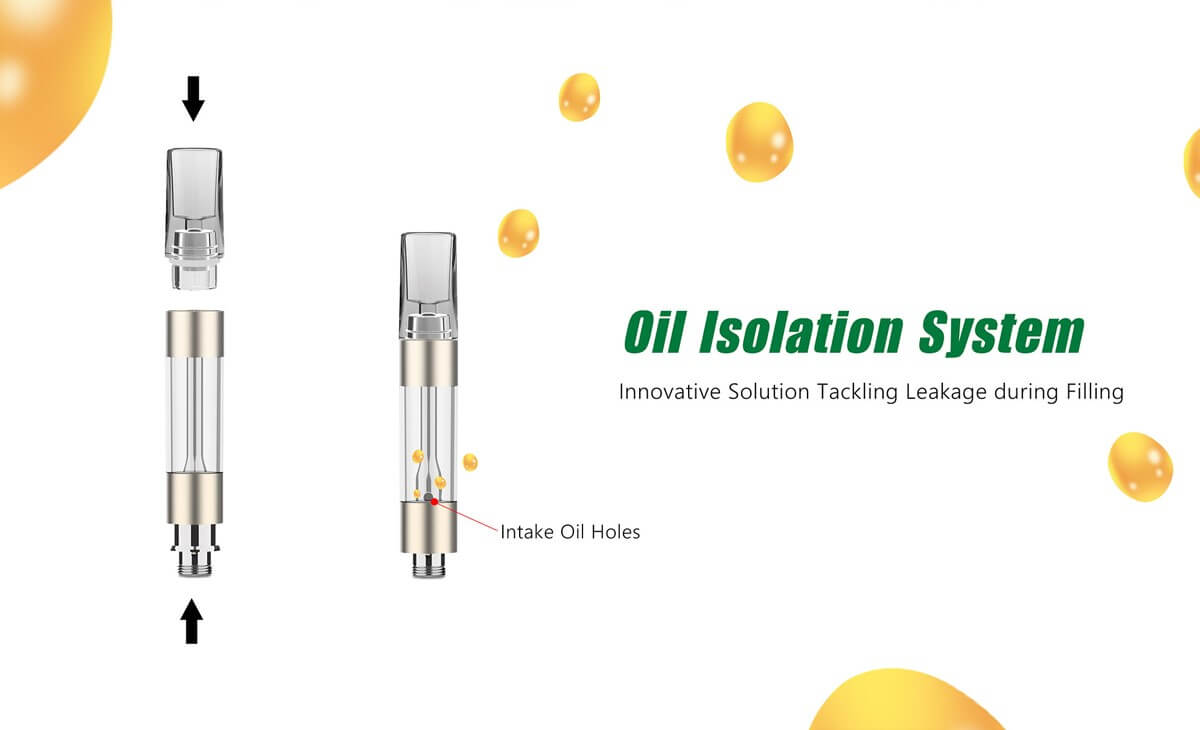 Do you have your own 510 thread vapes cartridge? Stay rested! Cilicon also produced vape batteries compatible with your 510 thread cartridges, wherever you buy them from. Cilicon EDGE Mod1 is a 510 thread vape battery that features temperature and dose control technologies with a magnetic connection that will ease the cartridge attachment process. If the cannabis vapers are looking for a 510 thread vape's pocket-size battery, Cilicon Spark is the go-to product made of durable material with a temperature control feature. These products' benefits are like throwing multiple birds with one stone!