The Changing Trend from Small to Large-Capacity Cannabis Disposable Vape Device
The cannabis disposable vape market is an everchanging and growing segment. The cannabis disposable vape device manufacturers always thrive on innovating their products by identifying and applying the latest market insight, which is the increase of the cannabis disposable vaporizer's oil tank capacity. Many cannabis vaporizer brands release cannabis disposable vape with varying capacities to fulfill the essentials of all cannabis vapers without exception. Cannabis vapers will be able to effortlessly source cannabis disposable vapes that hold more than 1 ml to 2 ml of cannabis oil, which proves a significant increase from the former standard range of 0.3 – 1 ml. Let's initially learn why the small-capacity cannabis disposable vapes were the go-to product to comprehend how the trend changes over time!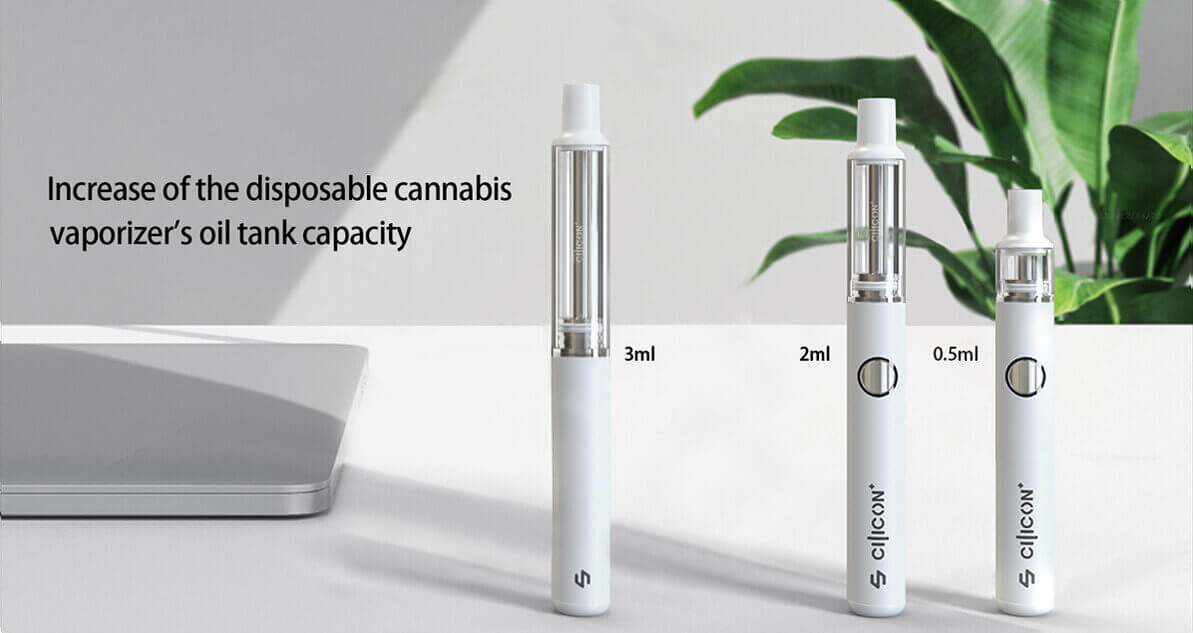 1. The Ample Small-Capacity Cannabis Disposable Vapes  
In the early development of the cannabis market, cannabis oil is considered a lavish product due to its high price point. Meanwhile, cannabis disposable vaporizer was often seen as an entry-level product that primarily targeted cannabis vaping rookies. In the early stage, there were less people to cultivate cannabis plants and refine them. So the extract cost of cannabis oil was pretty expensive at that time, the capacity of cannabis atomizer was mostly about 0.5g which was relatively affordable for customers. That is beneficial for users to enter the cannabis market through disposable products. To accommodate the market demand, cannabis disposable vaporizer manufacturers mainly focused on producing smaller-capacity products because of its price. However, with the legalization of cannabis and the continuous development of cannabis extraction technology, the price of cannabis products keeps falling and leads to the change of capacity demand for cannabis vaporizer.
2. Lower Risk of Cannabis Disposable Vape Breakage
The early cannabis disposable vaporizer's oil tank material had a lower corrosive resistance. The less cannabis oil stored, the more it helps reduce the chance of oil tank rupture after prolonged exposure to the corrosive cannabis oil. Meanwhile, an excessive amount of cannabis oil puts the cannabis vaporizers at high risk of encountering oil clogging and leakage problems, especially without any sufficient preventive features at that time. The cannabis vaporizers also placed their oil tank and battery within the same chamber, ultimately escalating the product failure risk. If ever the cannabis disposable  vaporizer was rendered unusable, using disposal products can reduce the need for return and replacement due to product malfunction so that saves merchant's loss and cost.
Capacity Growth Discrepancy Factors Between Delta-9 and D

elta-8 THC Disposable Vaporizers
The maneuver into big-capacity cannabis disposable vaporizers is part of product evolution to meet cannabis vapers' needs. However, different types of cannabis oil endure a varying level of change. Let's particularly discuss the Delta-9 and Delta-8 THC vaporizers' product capacity trends!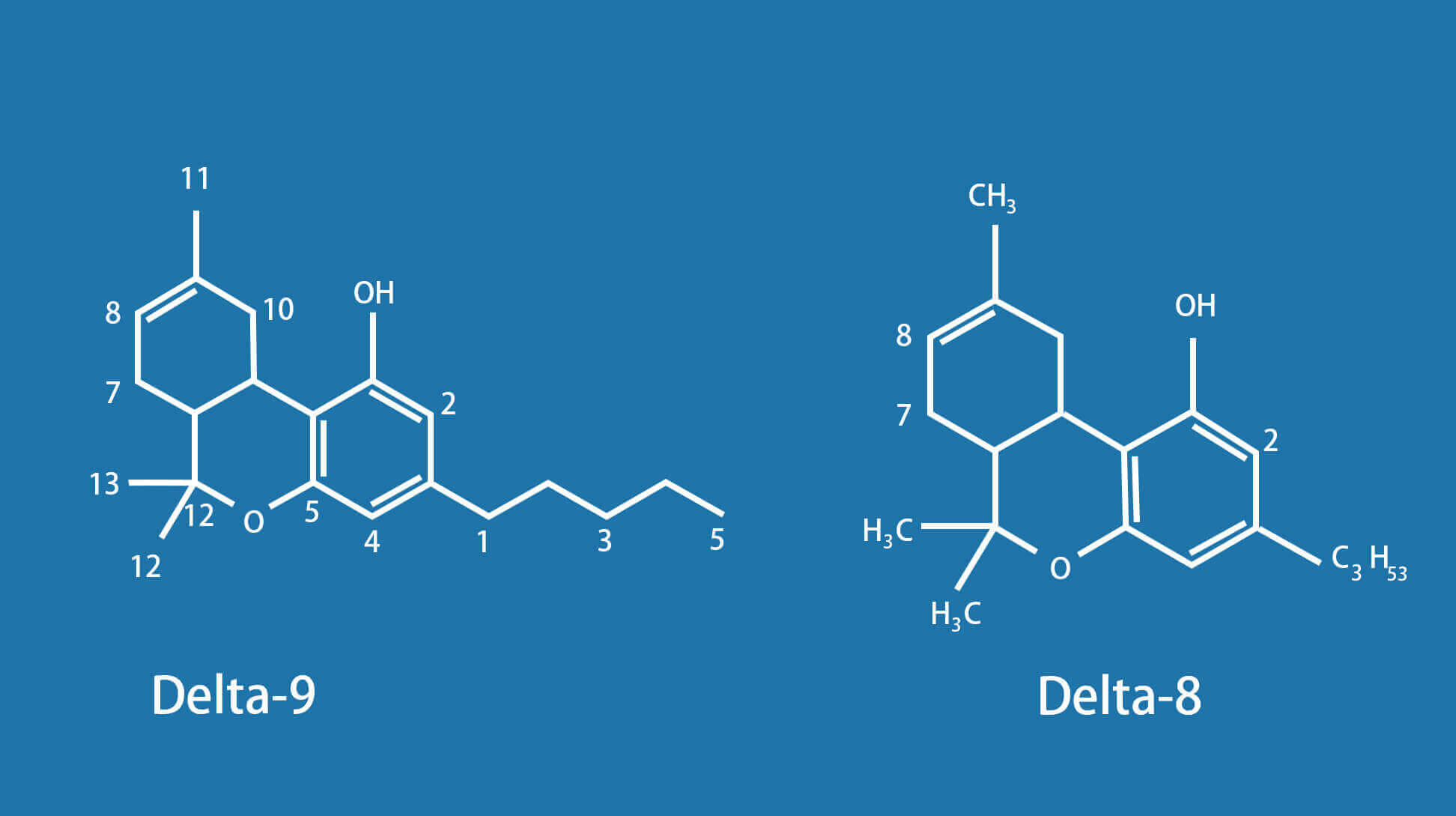 1. The Imperceptible Capacity Growth of Delta-9 THC Disposable Vaporizers
The Delta-9 THC disposable vaporizer's capacity indeed increases, but only from 0.3ml to 0.5ml. Currently most Delta-9 THC products still maintain under 0.5g. You may wonder why it experiences such a minor alteration. The Delta-9 THC oil, which is a costlier type of cannabis oil, is not appropriate for the entry-level cannabis disposable vaporizer at high volume as it will significantly increase the price and lower the consumer's desire to buy it. However, with the legalization of cannabis and the people's acceptance of cannabis, it costs less for manufacturers to produce and process it and most disposable products are positioned in the entry-level category. With the increase of cartridge volume, people can taste and try it for a longer period just for using one device while manufacture costs less for processing device and material. Thus, the imperceptible growth volume for cannabis disposable vaporizer is a win-win for everyone.
Another reason for this insignificant growth of Delta-9 THC disposable vaporizer lies in its inability to compete with the good old 510 thread cannabis vaporizers. Unlike the conventional cannabis disposable vaporizer, the 510 thread cannabis vape device was considered superior due to its reusability and its comprehensive costs is less for manufacture, leading to less material and Delta-9 THC oil waste. Meantime, even though there are more brand options for Delta-9 products, lots of consumers are from e-cigarette fields and they've already been used to 510 using mode. That is why many manufacturers ended up investing more in the development of the Delta-9 THC 510 thread vaporizer and left the disposable products hanging.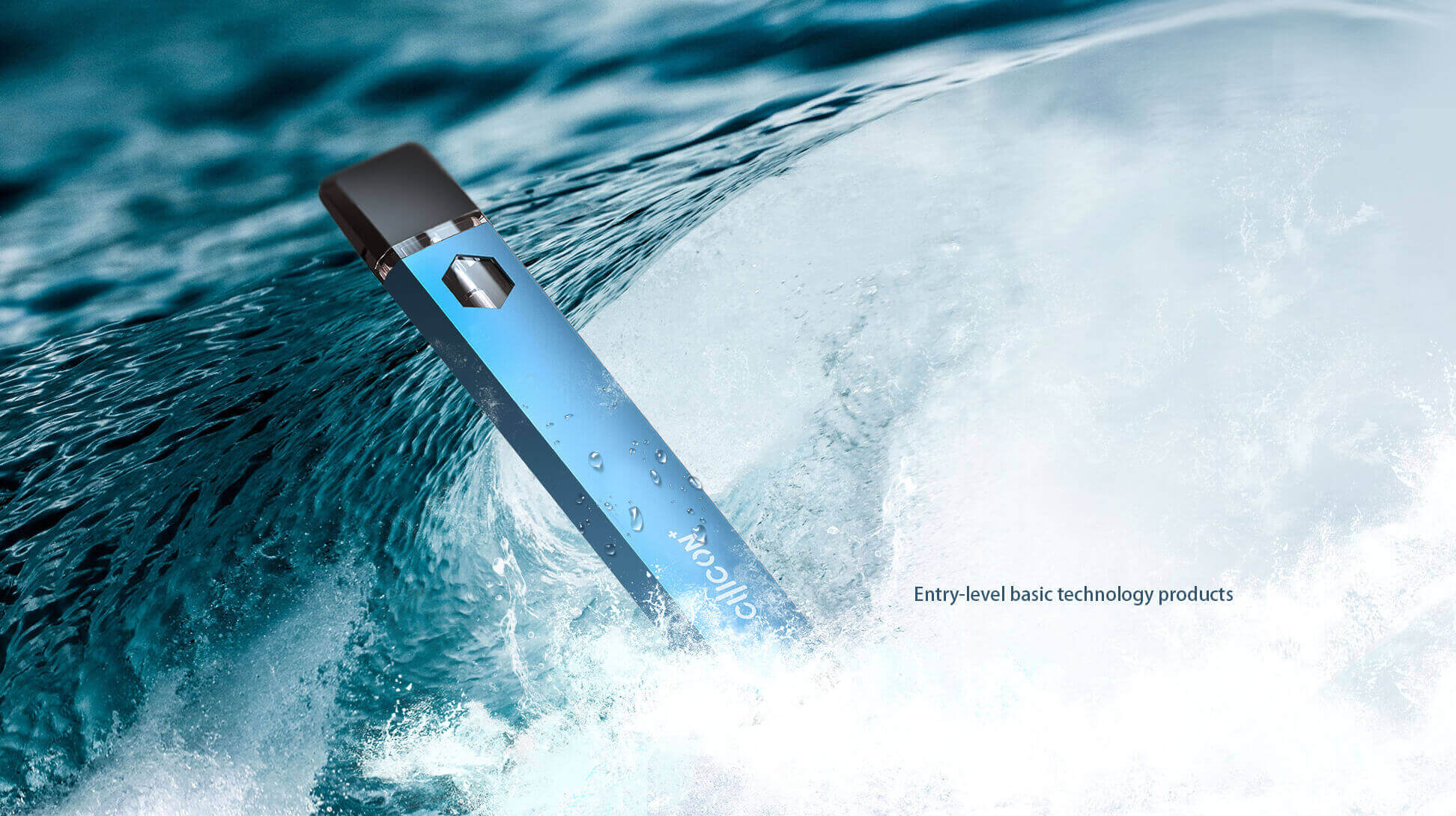 Cannabis Disposable Vaporizers Received More Love 
The Delta-8 THC disposable vape device undergoes a two-fold increase in its oil tank capacity, from 1ml to 2ml. This substantial development took advantage of the nicotine customer as the two markets are interrelated. Delta-8 users have a high degree of overlap with nicotine market users and retain the consumption habits of nicotine e-cigarettes. Therefore, the high volume trend of the nicotine market is followed by Delta-8 products. Compared to the Delta-9 THC oil, the relatively lower price point also allows the large-capacity trend to flourish. In 2021, the Delta-8 disposable product became popular in illegal states, becoming the first cannabis product for many consumers. At the same time, it is difficult for consumers to obtain Delta-9 products, so the consumption frequency of low-dose D8 disposable products became higher spontaneously. Lastly, on the manufacturing side, due to supply and demand tend to balance in the market, Delta-8 Distillate price has fallen and it leads to other manufactures starting to adjust the price. The advantage of big volume disposables emerged while the change of Delta-8 Distillate price makes manufacturing profit lower for each single product. When the equipment cost remains the same, large-capacity disposable devices can be injected with more oil to enhance the profit of every single product. It can also extend the service life of disposable products and consumers can use it for a longer period. Moreover, it is more environmentally friendly than small-capacity disposable products. In a word, launching large-capacity disposable products is a win-win choice that reduces the purchase cost of consumers while increasing the profit margin of cannabis brands.
The Delta-8 THC oil, with its less potency, transforms into a popular option in the cannabis disposable vaporizer market as it hosts many beginners. During the transition period to cannabis vaping, early cannabis vapers usually prefer to experience milder psychoactive effects but vape more frequently. To reduce the purchase frequency while cutting manufacturing costs, many cannabis vaporizer manufacturers innovate by introducing much larger-capacity Delta-8 THC disposable vaporizers.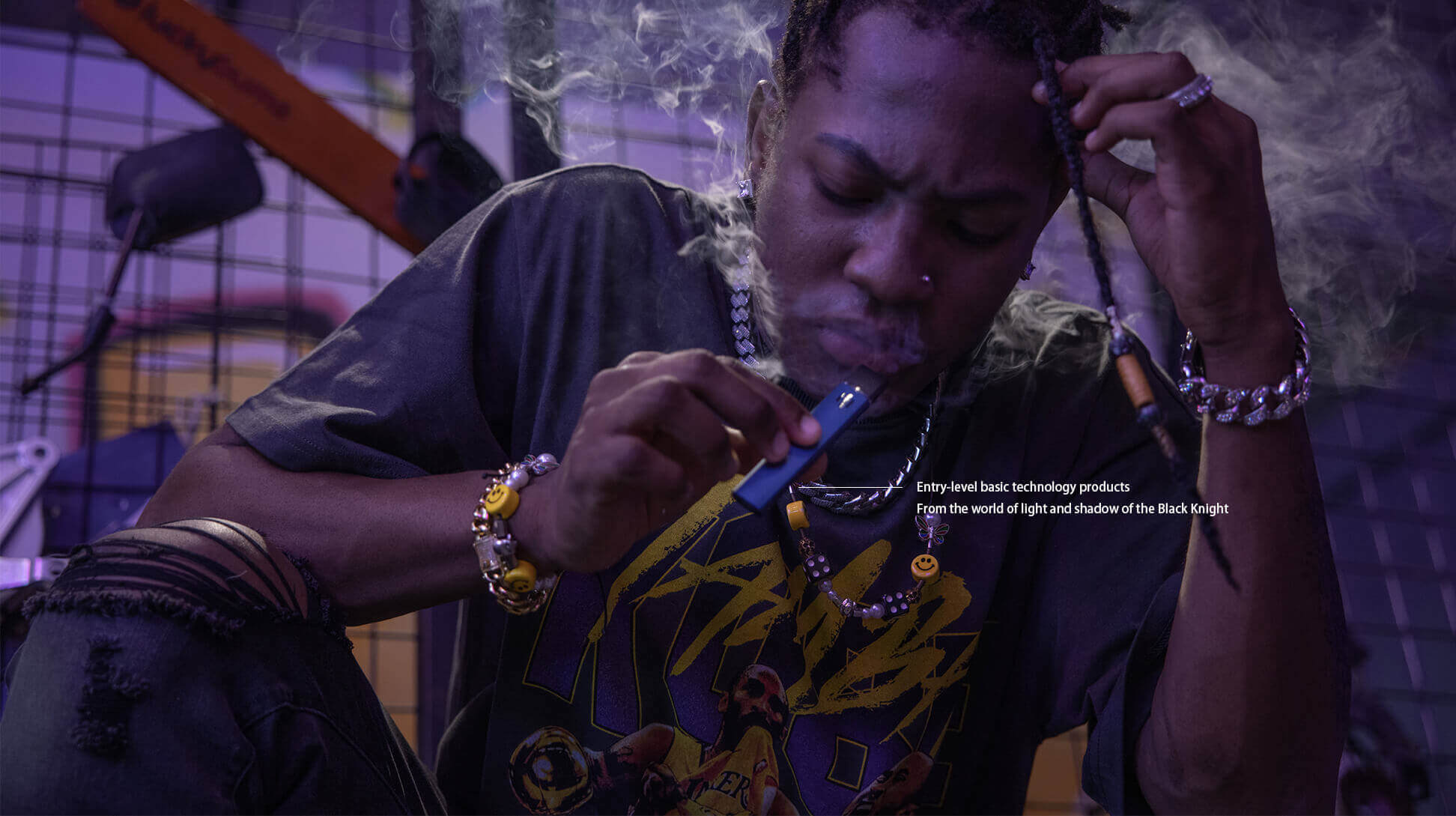 Ceaseless Opportunity of Large-Capacity Cannabis Disposable Vaporizers 
A large-capacity cannabis disposable vape device will have a place in the cannabis vaping society for a long time to come. Each cannabis vaporizer brand ought to analyze the market in foreseeing its demand, have a good insight into the regional market and consider whether to expand disposable product lines before diversifying. This trend is expected to persist as a large-capacity cannabis vaporizer benefits manufacturers and cannabis vapers. It diminishes the production costs and provides long-lasting cannabis vaping experience for cannabis vapers, potentially turning them into brand loyalists.
Large-capacity cannabis disposable vaporizers will likely expand as the Delta-8 THC oil market grows. Despite this opportunity, some manufacturers are reluctant to invest in large-capacity cannabis disposable vaporizers due to escalating risks like cannabis oil leakage, clogging, and flavor inconsistency, which may adversely impact the overall cannabis vaping experience.
To address cannabis vaporizer companies' doubt, Cilicon® is committed to providing product solutions enriched with cutting-edge technologies. We have made some technical improvements to address the issues with larger-capacity cannabis disposable vaporizers to improve the cannabis vaping experience. For instance, Cilicon's cannabis disposable vaporizers with the large capacity are equipped with exclusive Formatrix™ ceramic heating core that generates a magnificent heating performance and supports a long-term vaporization with a superior stability. Our large-capacity disposable products also utilize a high corrosion-resistant oil tank's glass material capable of withstanding cannabis oil in the long run. With that being said, you can genuinely rely on Cilicon's vaporizers to enter the large-capacity cannabis disposable vaporizer market!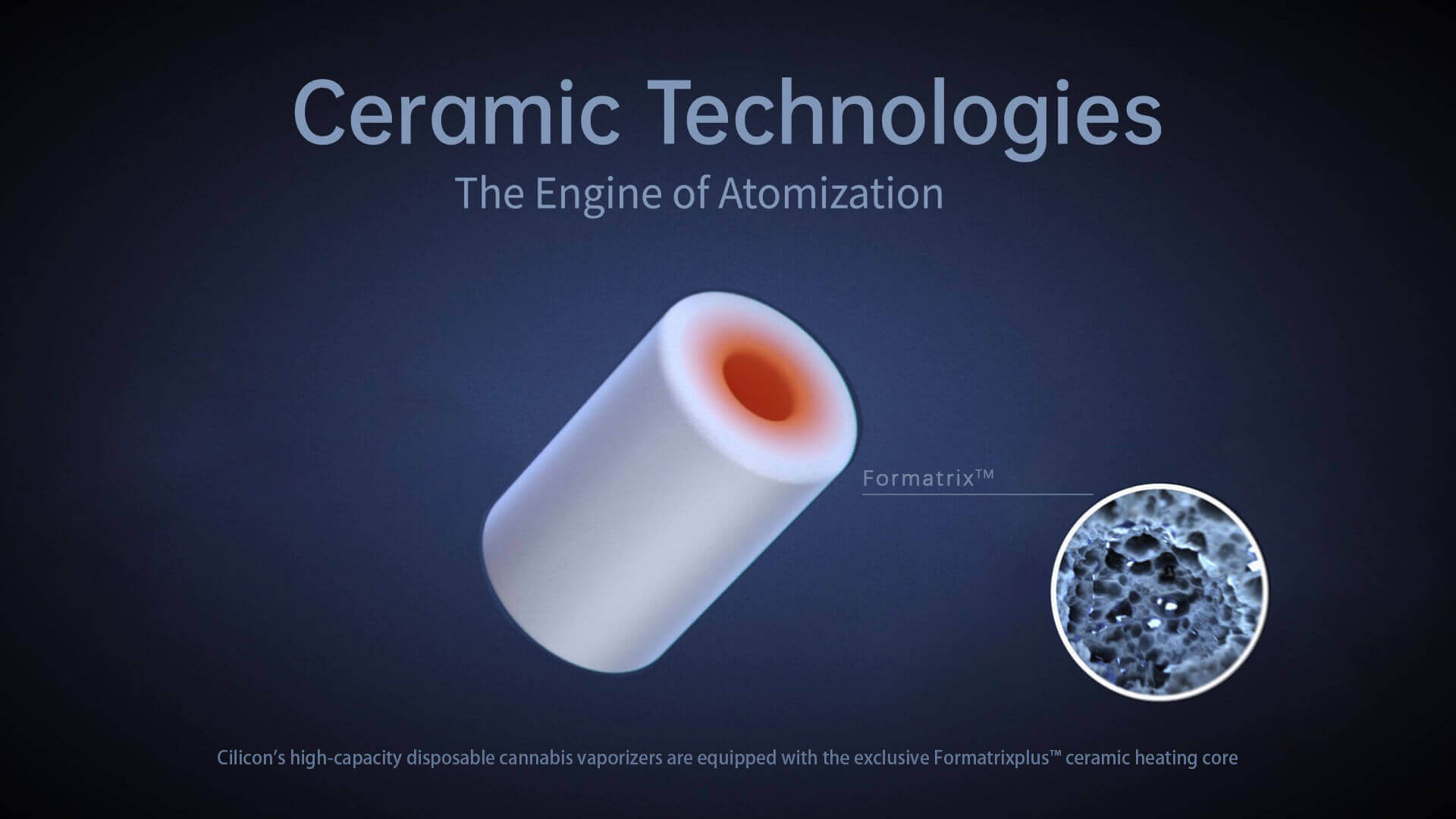 With Cilicon®, Tap Into The Large-Capacity Cannabis Disposable Vaporizer Market Without Fail!
The trend to larger-capacity cannabis disposable vapes should be seen as an opportunity for a cannabis vaporizer manufacturer to cut costs, add variations, and fulfill the cannabis vaper's needs. Despite the issues with large-capacity cannabis disposable vaporizers in the past, the cutting-edge technologies implemented in Cilicon's cannabis disposable vaporizers will wash away all your worries. Investing in Cilicon's vaporizers carries you toward a phenomenal cannabis disposable vaporizer product line that will bring extraordinary cannabis vaping experience for all the cannabis vapers out there!