Notice
: Trying to access array offset on value of type bool in
/www/wwwroot/www.ciliconplus.com/wp-content/themes/cilicon/single-product.php
on line
111


4mL Disposable All-In-One
LIT 2 raises the bar for performance and endurance in a disposable all-in-one. Dual Formatrix™ heating cores deliver revved-up performance with up to 4mL volume capacity and innovated Duair™ anti-clogging technology, plus ultra-fast charging ability.
Notice
: Trying to access array offset on value of type bool in
/www/wwwroot/www.ciliconplus.com/wp-content/themes/cilicon/single-product.php
on line
191
All the Features You Need to Know
Specifications
Dimension

22.0mm*25.0mm*98.0mm
(3.0mL)
22.0mm*25.0mm*102.0mm
(4.0mL)

Tank Material

Food Grade PCTG

Central Post

316L Stainless Steel

Battery Material

6063 Aluminum Alloy

Activation

Inhale Activation
Heating Element

Formatrix™ Ceramic Heating Technology
Big and Powerful!
Combining 4mL volumes, 2 heating cores, and 2 separated air paths to provide a consistent, powerful vape performance for cannabis aficionados.
Bring LIT 2 Satisfy All You Want
The Unlimited Power of Dual Engines

Long-term vaping brought by large capacity mostly causes bad vaping performance, LIT 2 equips with the latest Cilicon® dual Formatrix™ ceramic heating cores to meet your expectations of smooth and flavorful vaping. Experience flavor consistency, throat 'hit', and endurable working performance – all designed to ensure a smooth and wonderful vaping journey.

Small Size, Big Capacity

With a 1" x 4" footprint, pocket-sized LIT 2 carries an oil chamber with 4mL volumes and a 400 mAh battery. You will be surprised by the power of small.

Solving Clogging through Dual-Channel Design

Create real value with Cilicon® Duair™ dual-channel technology. We've spent years solving the clogging issues, and saving the manufacturing cost while ensuring a scientific inner structure. Even though your vape must endure a long-term vaporizing workflow, LIT 2 is always smooth and reliable that is backed by a trusted, mature dual-channel design.
Multiple Options Available for LIT 2
Level Up Your Imagination
Cilicon Designed™ platform aims to strengthen your product competitiveness and brand reputation in the cannabis market. Our professional teams will offer you the most insightful and cost-effective advice on various aspects of designing in material, color, structure, and technology, getting your customer a healthy and perfect user experience.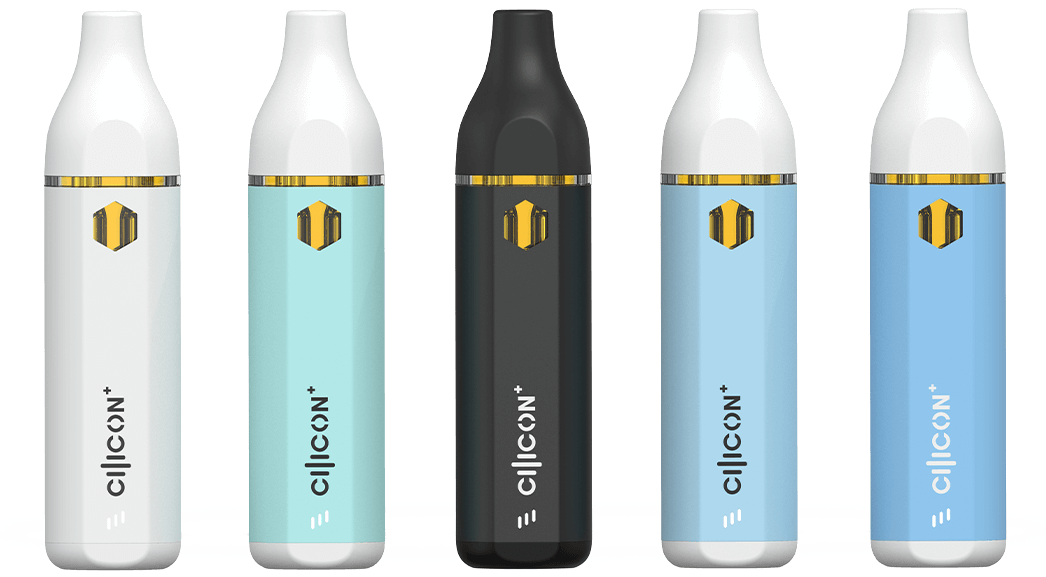 Product Gallery
Ready to Provide You with Our Ideas and Recommended Products