The cannabis vape industry is still developing as more people transition from using nicotine e-cigarettes. While nicotine is already a widely accepted substance for ages, cannabis still encounters a lot of pros and contras regarding its usage. Some may go against it, but others have discovered the potential health benefits that may help some conditions, such as anxiety, gastrointestinal disorders, or inflammation.
The inconsistency of cannabis-related regulations also poses a challenge for cannabis vape brands. They need to be alert of the restriction changes to avoid any problems with their products and promotional efforts. Amid this uncertainty, cannabis vape brands must act fast to capture their target consumer's hearts. One of the most recent and brilliant strategies that several cannabis vape brands have implemented is creating a cannabis vape product line that possesses a similar design to the good old nicotine e-cigarette. So, what does it look like? How does it facilitate a segue to cannabis vapes? Let Cilicon break it down for you!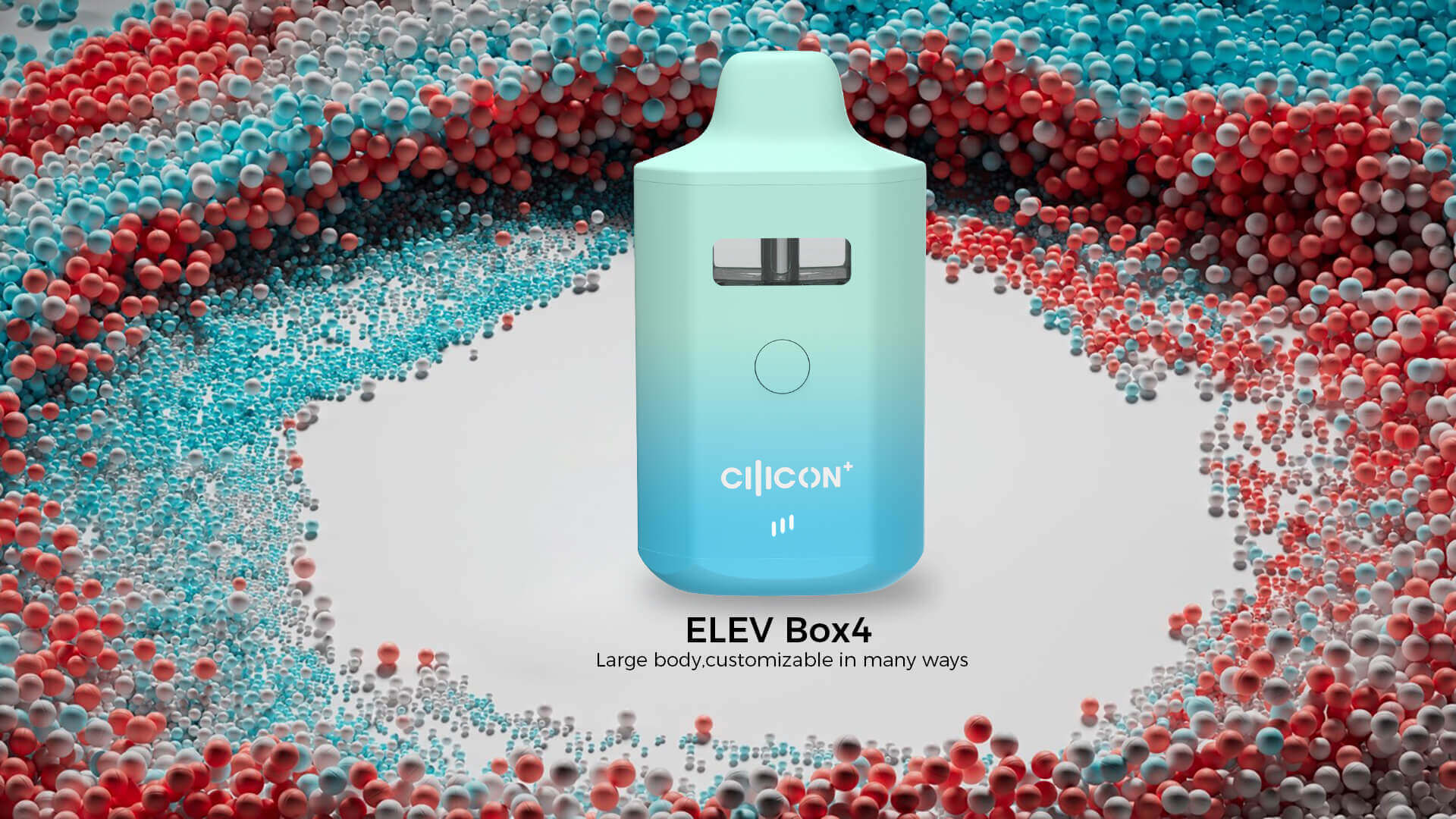 Introducing the freshly designed cannabis disposable vape mod
When it comes to a disposable vape mod, the sector that dominates this product is still the nicotine sector. This vape variant is presented with a wide range of selections that can accommodate different consumer needs. For instance, it offers a high liquid capacity option, ranging from 10 to 15 ml, to be the go-to vape device for those heavy nicotine users.
Physically, the disposable nicotine vape mod has triumphantly drawn people's attention. It alternates from the regular pen-like shape to a box shape that looks out of the way, which leaves more space to create any information you need on the broad device body. It also comes with a rich color selection that creates its charm and unique personality for every consumer without exception.
So, whether the consumers prefer light, dark, or even a mix of both, they can decide which product to grab. While this concept may feel foreign to the cannabis vape industry initially, we can already find some disposable delta-8 THC cannabis vape mods ready to shift the course of the cannabis vape industry.
Disposable cannabis vape mod as current consumer's choice
As cannabis disposable vape mod is still considered an in-demand cannabis product segment, this moment can be your stepping stone to launching your new cannabis brand and product in a spectacular fashion. Now more than ever, let's dive into why you should jumpstart your journey in the cannabis vape industry!
#1 The land of opportunities due to the harsher tobacco legal constraints
The PMTA (Premarket Tobacco Product Application) amendment makes it more difficult to penetrate the existing market. What are the challenges faced by the tobacco industry players in releasing a new product?
a. The lengthier application processing time
The FDA may take up to 180 days to respond to each application made by the tobacco company. Therefore, the company must ensure that all the requirements are correctly submitted in their first attempt, as the countdown will restart if they fail to adhere.
b. More intricate prerequisites
Tobacco manufacturers must submit much more information to uphold public health safety. They must have a complete description of how the product will affect the health of its users and non-users, including the manufacturing methods, packaging, product installation, components, ingredient, and even the facilities used for this purpose. The FDA also has the right to select any studies as the basis of their decision-making. This means that if the FDA finds a study that stands against the product, such as anti-vaping literature, all the manufacturer's efforts will go down to waste in the blink of an eye.
c. Extremely high application costs
All the requirements for the application process do not come for free! A tobacco company must partner with third-party organizations to help build the document list. The expense usually ranges from $100,000 to a million dollars per product, making them an almost impossible investment for small-scale companies.
Due to these stringent requirements, many new business owners source for an alternative offering land of unexplored opportunities, such as the cannabis industry. Not only that this appeals to newcomers, but it also encourages the tobacco business owners to diversify or even fully transition to cannabis products.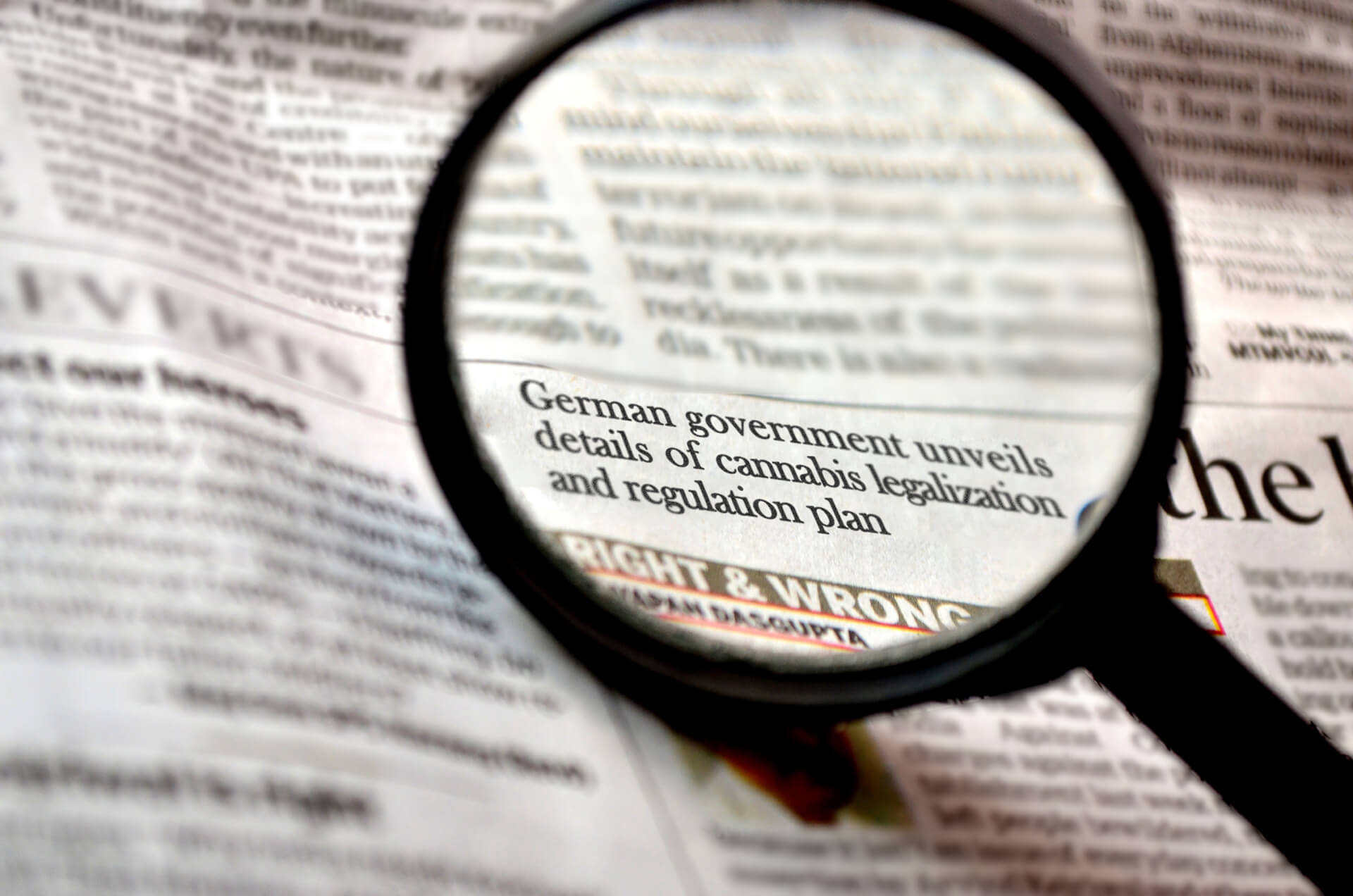 #2 Answering the current cannabis vape user's design preference
Like in any other industry, cannabis vape business owners should always consider the customer's preferences before constructing their products. This voice of consumers can be obtained through online research, survey, and competitor analysis. After all, identifying your current consumer's needs has become mandatory for any cannabis vape manufacturer to stay relevant amid the tough competition.
Recently, cannabis vape device users are deeply invested in cannabis vapes that resemble the nicotine e-cigarette, like the SWFT disposable vape mod, which comes in a box shape. This box design applied to some delta-8 THC vapes has proven the potential of cannabis disposable vape mods to reign the future market!
#3 Overlapping distribution channel with nicotine vape devices
As the number of states legalizing cannabis keeps increasing, it is getting effortless to discover cannabis vapes on the same shelves as the nicotine vape devices distributed to convenience stores, gas stations, retail stores, etc. This particularly applies to the delta-8 THC vape as the delta-8 THC is one of the cannabis variants with a minor barrier to entry.
Some delta-8 THC consumers claim that this compound is not as addictive as nicotine and does not make them high like the delta-9 THC. Instead, the delta-8 THC helps find the perfect balance of relaxation while staying productive. Combined with the sought-after cannabis disposable vape mod design, this will make your brand quickly recognized by the existing cannabis users and those nicotine shifters.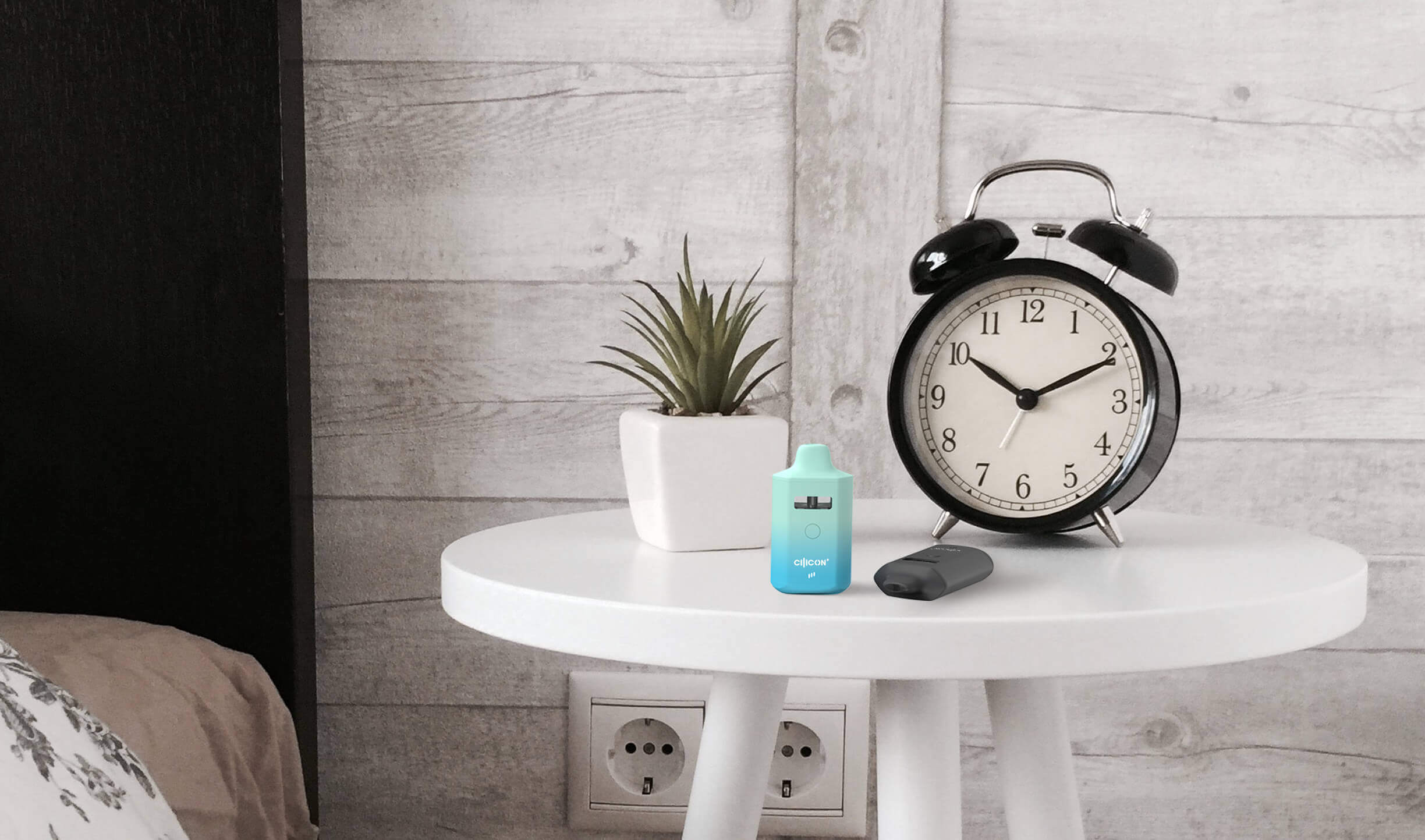 #4 The moment to stand out!
Business owners need to find a way to differentiate their products from their competitors. As a cannabis vape brand, you can stand out by distributing the cannabis disposable vape mod that goes beyond the conventional cannabis vapes.
The cannabis disposable vape mod comes with a larger-capacity tank of up to 3mL, distinguishing it from the conventional cannabis vape device with below 2mL capacity. The large capacity is especially suitable for containing the delta-8 THC as the milder cannabis variant preferred by many cannabis consumers nowadays.
The box shape and bright colors make a cannabis disposable vape mod highly unique in terms of physical appearance. This design factor highlights a youthful persona that contrasts the conventional cannabis vapes with dull colors and a cylindrical or flat shape.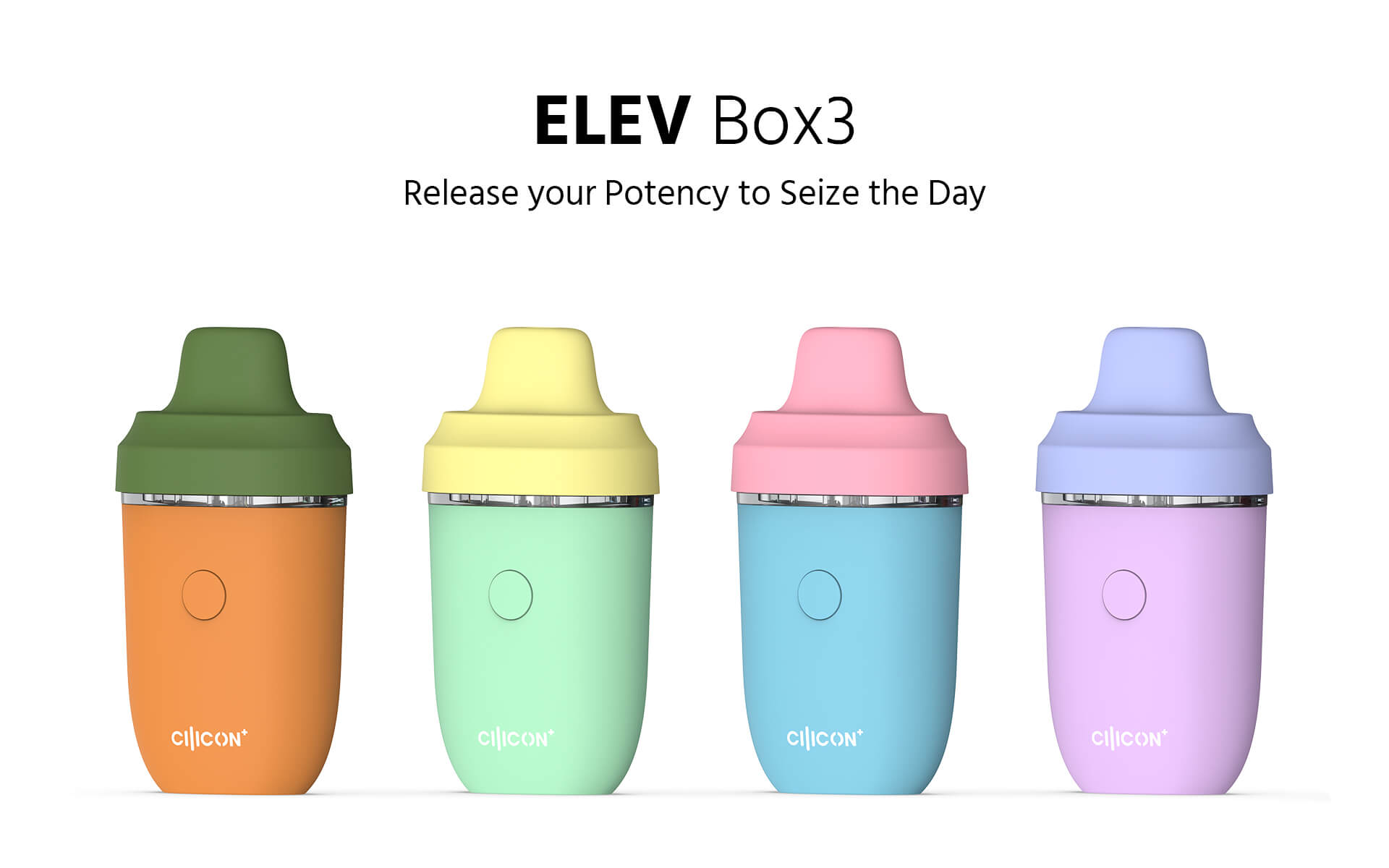 Cilicon as your trustworthy cannabis disposable vape mod manufacturing partner
Cilicon's acknowledgment of the growing interest in the cannabis vape mod has motivated us to bring out the ELEV Box 3. This cannabis disposable vape mod will fulfill all your checklists of an outstanding product line. It possesses a wide range of color choices, a 3mL large-capacity cannabis oil tank constructed with the safest food-grade material, compact design, premium aluminum alloy shell, and soft-to-the-touch body texture.
Cilicon has also embedded ELEV Box 2 with the spanking new voice-activated system that lets you control your cannabis vape from afar. But, not stopping at that, Cilicon's DuairTM technology in ELEV Box 2 could be your brand's unique selling proposition as it becomes the ultimate solution to the infuriating oil clogging problem!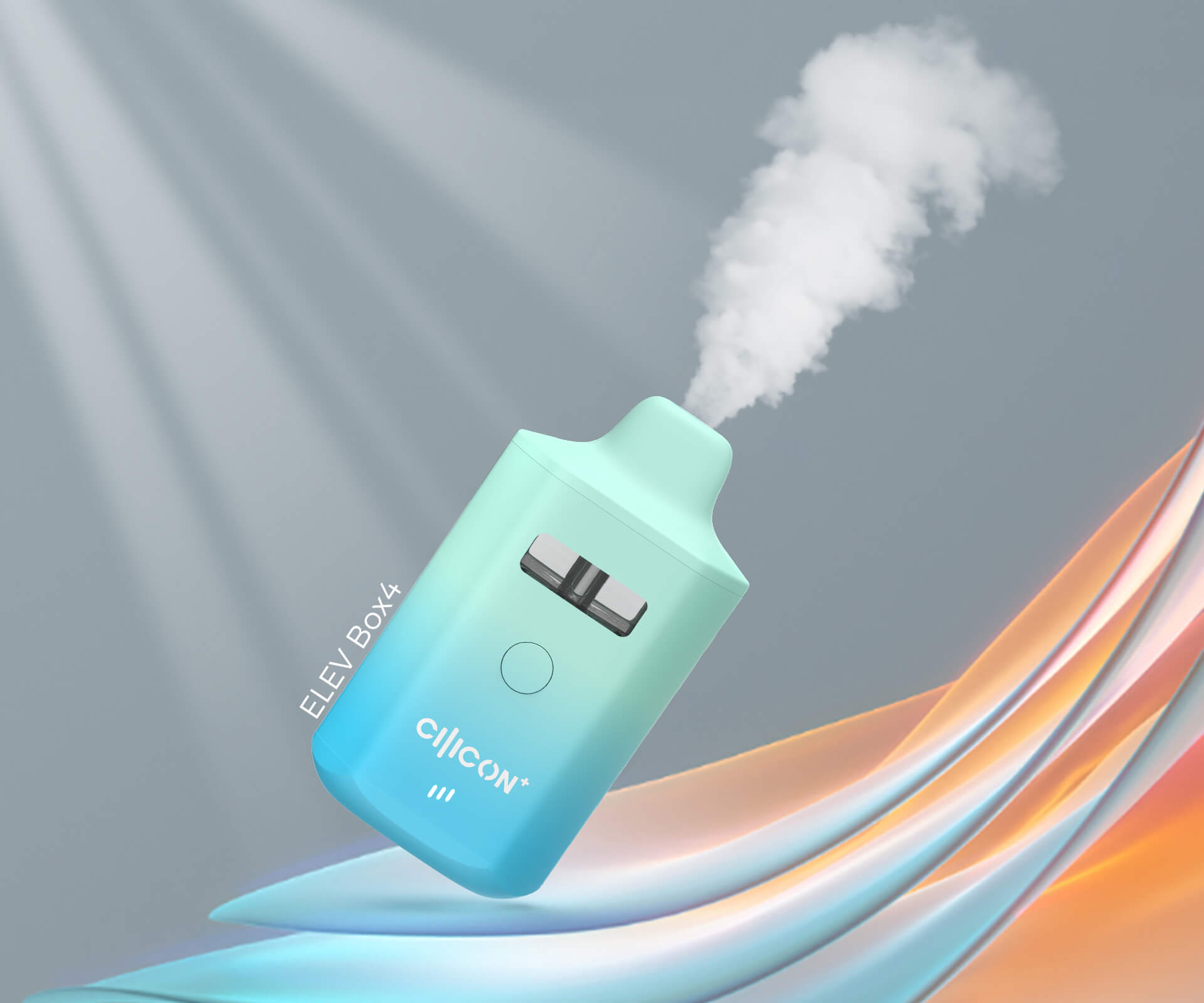 This top-notch technology establishes a dual airflow design by segregating the vaporizing and the electrical breathing-actuated channels. When the viscous cannabis oil clogs around the heating core due to being constantly exposed to low temperature, cannabis users can switch on the secondary electrical breathing-actuated channel to signal the heating core to melt the solidified cannabis oil obstructing the air inlet.
ELEV Box 3 guarantees that your cannabis vape brand will stand out among the crowd. Be a brand that cannabis users can rely on to vape all their anxiety and psychological pressures away!