The competition between cannabis companies is becoming fiercer and fiercer due to the imitation of products. Since the legalization back in 2018 of marijuana, the growing demands for cannabis have resulted in the fast development of all cannabis vape devices companies leading to almost identical products and services in the market. However, cannabis oils and vaporizers prices are decreasing yearly due to the advancement of oil extraction technology resulting in a sustainable production cost. This results in the total revenue decrease for cannabis vaporizer suppliers unless they invest in product differentiation to go above and beyond to thrive in this crowded business segment!
The trend of cannabis vaporizers is not only about the atomizing performance anymore. A regular cannabis vaporizer won't cut it to penetrate the current market! Cannabis consumers have been increasingly picky about the cannabis vape device they want to hit daily. They seek a unique kind of cannabis atomizer with innovative design and features to enhance their overall cannabis vaping experience. Thus, it is necessary for cannabis vaporizer companies to constantly bring innovations and diversify their cannabis vaporizer product lines!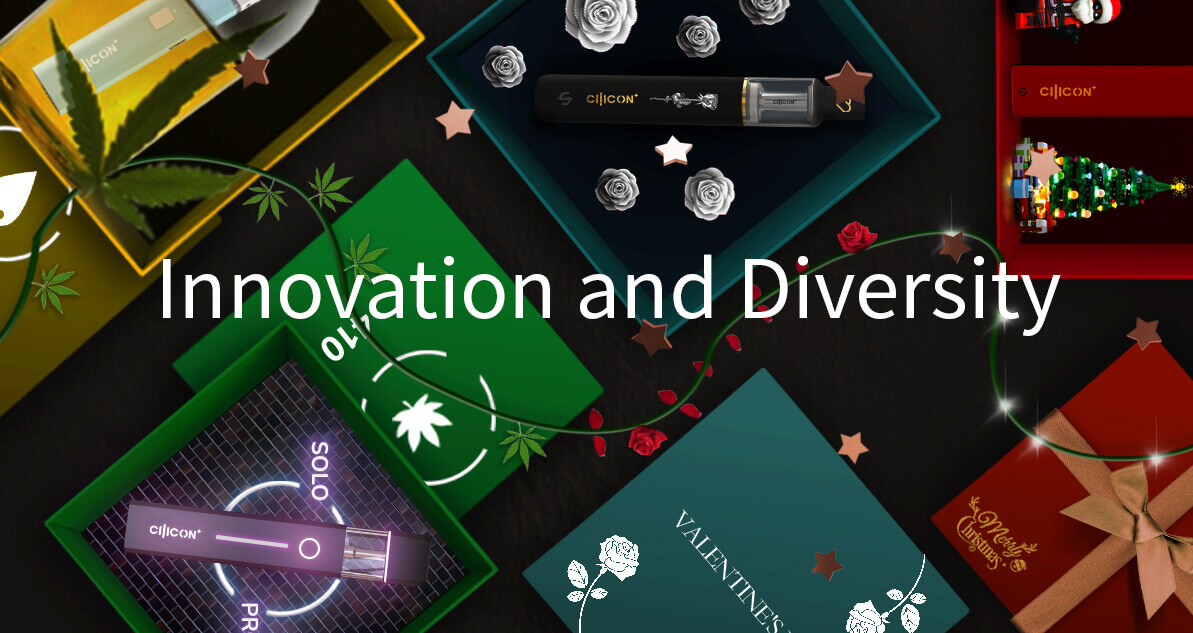 The Good Old 510 Thread Cannabis Vaporizer, But…
Now, let's discuss the most popular type of cannabis vaporizer that every cannabis brand usually offers! The 510 thread cannabis vaporizer is particularly famous for its cross-compatibility. Its 510 thread connector has been standardized across the cannabis vaporizer industry. Cannabis vapers can mix and match cartridges and batteries from different brands as long as the thread connectors exist. Another selling point of the 510 thread cannabis vaporizer is that it possesses a similar design to e-cigarettes. Why does this matter? Many cannabis vapers actually started from smoking e-cigarettes. This attribute is a big plus to facilitating a smooth transition to cannabis vaping!
From the manufacturer's end, the 510  thread cannabis vaporizer uniform components also offer a huge advantage in production effectiveness and efficiency. With its recurrent industrial design, the production and assembly of a 510 thread cannabis vape device are more effortless and less costly compared to other types of cannabis vaporizers. The 510 thread cannabis vaporizers are also superior in terms of their efficient cannabis oil filling process. Hence, more products can be assembled in a short time!
So far, the 510 thread cannabis vaporizers are very convincing to stay cannabis vaporizer market leaders. However, we will notice some drawbacks with the 510 thread vaporizer to be discussed in the next section!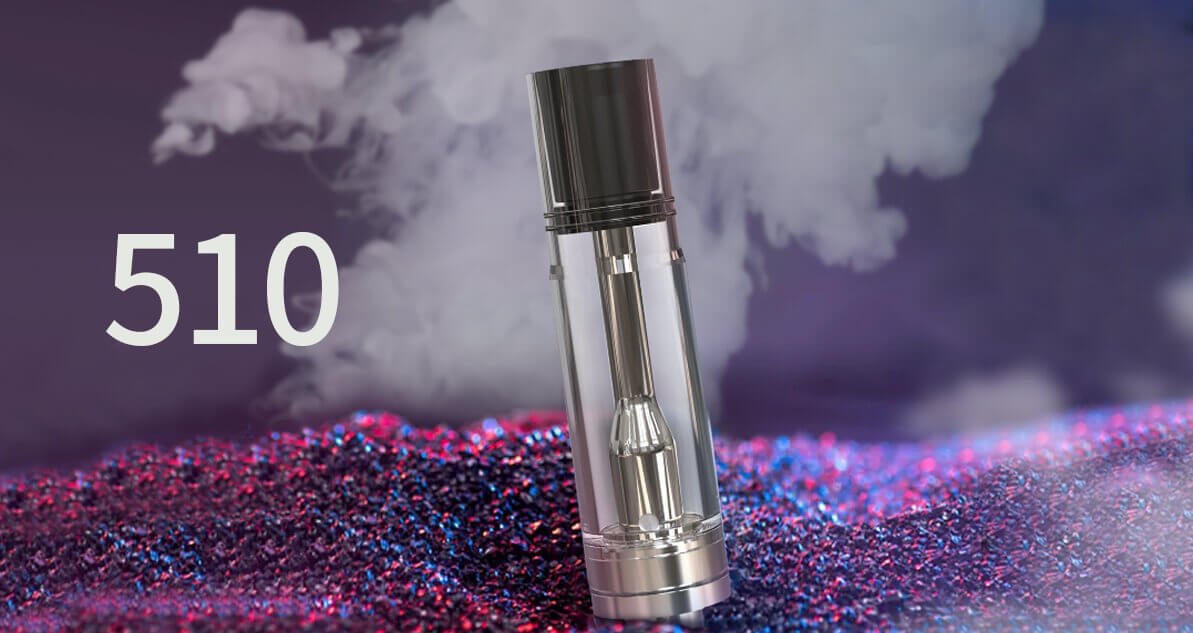 Where The 510 Thread Cannabis Vaporizer Needs Retouch
The commonality of 510 thread cannabis vaporizers means that other people can quickly tell if someone is a cannabis consumer, even though it isn't necessarily bad for some cannabis vapers. But, when it comes to design, we may all agree that its girthy physique has shown a lack of aesthetic touch. This form factor is definitely not everyone's cup of tea, especially for those who value portability. Some cannabis vapers also find the 510 thread cannabis vaporizers too handful, which increases the risk of dropping and breaking their cannabis vape device. From the manufacturer's point of view, they must be rigorous to ensure the delivery of high-quality 510 thread cannabis vaporizers because the cannabis vapers can easily find a similar substitution in no time!
These flaws of the 510 thread cannabis vaporizer are a hint for cannabis vaporizer companies to start diversifying their product lines to the more futuristic types of cannabis vaporizers! So, what are the revolutionary alternatives to the 510 thread cannabis vaporizers that can cover up its drawbacks while maintaining all the good parts?
The Cutting-Edge Cannabis Vaporizers Worth Investing: Disposables and Pods!
The recent trend shows that cannabis vaporizers have gone down the path of disposable and pod-system cannabis vaporizers. These cannabis vaporizer categories might be the perfect option for those cannabis vapers who love a modern touch! Now, let's find out why these cannabis vape devices are worth your investment!
1. Disposable cannabis vaporizer
As it is named, the disposable cannabis vaporizer is only meant for one-time use. This characteristic makes this cannabis vaporizer category the perfect option if you seek to expand your market reach to younger cannabis consumers! This cannabis vaper category usually wants to try out several flavors but does not willing to spend too much. With a disposable cannabis vape device, these cannabis consumers don't need to commit and can easily purchase multiple disposable cannabis vaporizers with affordable pricing! In terms of design, a disposable cannabis vaporizer is compact and handy! The best feature is that it does not need to be paired with any external battery. This feature is captivating to young cannabis vapers as they value portability!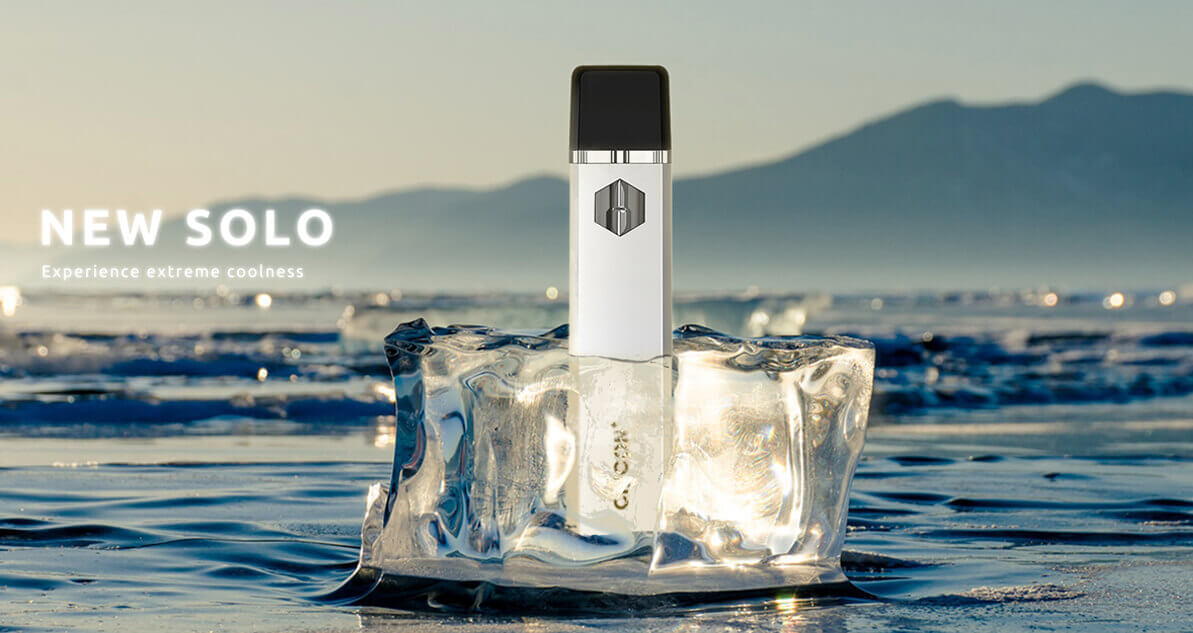 2. Pod-System Cannabis Vaporizer
The pod-system cannabis vaporizer is something that you should go for if you target an experienced cannabis vaper. The refillable option is perfect for those cannabis consumers who aim to use their device for a long time! Even though the initial price will be higher than a disposable cannabis vaporizer, it is totally worth an investment, with all that goodies. Moreover, it also comes with rechargeability like the 510 thread cannabis vaporizer, minus the bulky battery! The extra convenience will turn a cannabis vaper into your brand's loyalist!
More Pod Insight refer to article: Will Vape Pod Become the New Hit in the Cannabis World?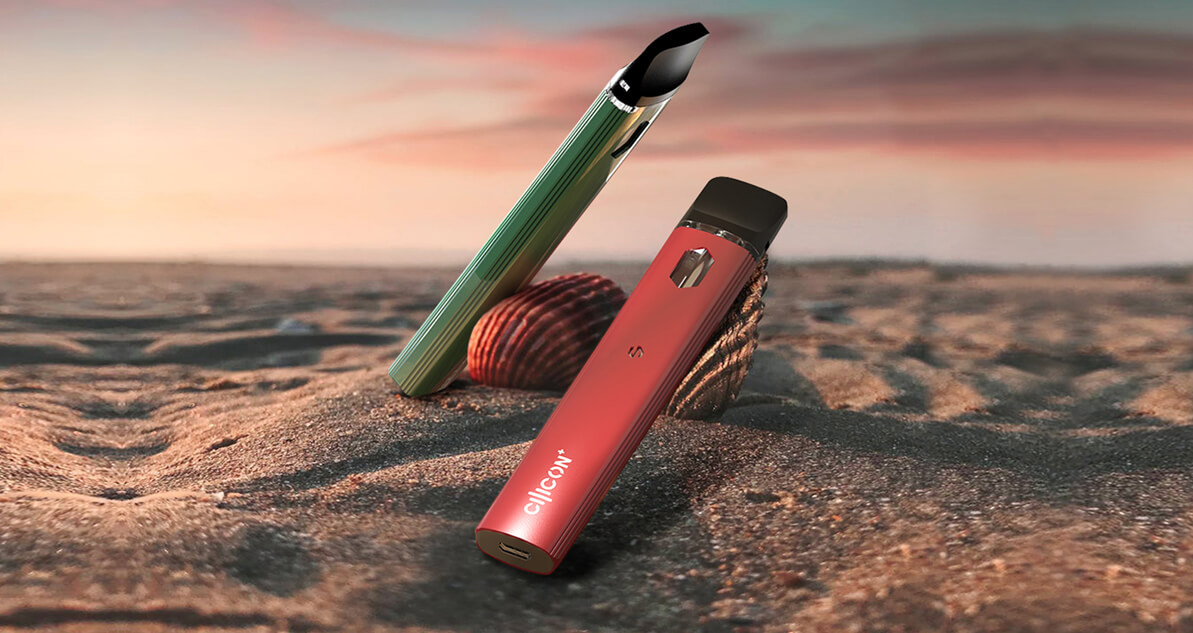 Cilicon's Solo Series and Flare X1 Pro: The Quintessential Addition to Your Cannabis Vaporizer Product Line
Cilicon goes beyond your expectations by creating the SOLO series disposable cannabis vaporizer series and Flare X1 Pro pod-system cannabis vaporizer! These cannabis vape devices are not only built with high-quality materials but also equipped with a bunch of sophisticated technologies that will level up your cannabis vaping game. Cilicon's research and development team that consists of brilliant problem solvers successfully secures innovative features in Solo Series and Flare X1 Pro, such as:
1.Oil isolation™ technology
Cannabis oil leakage during the filling process has been a major challenge in the cannabis vaporizer assembly phase. Cilicon's determination to improve the cannabis vaping experience has led to the emergence of oil isolation technology. So, how does Cilicon innovate to solve this issue? The mechanism is straightforward but brilliant! In Flare X1 pod-system device, the cannabis oil inlet hole is separated from its oil tank, which allows no contact between the cannabis oil and the inlet hole. Say no more to oil leakage during the filling process!
2.Formatrix™ Ceramic Heating Technology
You may often hear that ceramic is often used as the heating core material. But, what's so special about Cilicon's ceramic heating core? Cilicon implements the Formatrix™ technology that focuses on refining the porosity of the ceramic material. With its optimal pore size, Cilicon's cannabis vaporizer's ceramic heating core will absorb just the right amount of cannabis oil at one time but still releases thick vapor. Let's bid farewell to excessive cannabis oil consumption that will empty your pocket faster! Not to mention, the Formatrix technology also manages temperature smartly, which becomes the critical point to maintain the cannabis oil vapor's flavor.
3.Biobaleen technology
Cilicon takes inspiration from anywhere, including how whales filter big fishes from the other small fishes while feeding! Solo 2 and Flare X1 Pro are utilizing a special cap featuring a silicone brush that captures splashes of cannabis oil that may occur during the vaping process. Yes! With 99% of effectivity, Cilicon almost obliterates the cannabis oil spit-back issue once for all! The cannabis vapers will save themselves from inhaling cannabis oil and the environment simultaneously.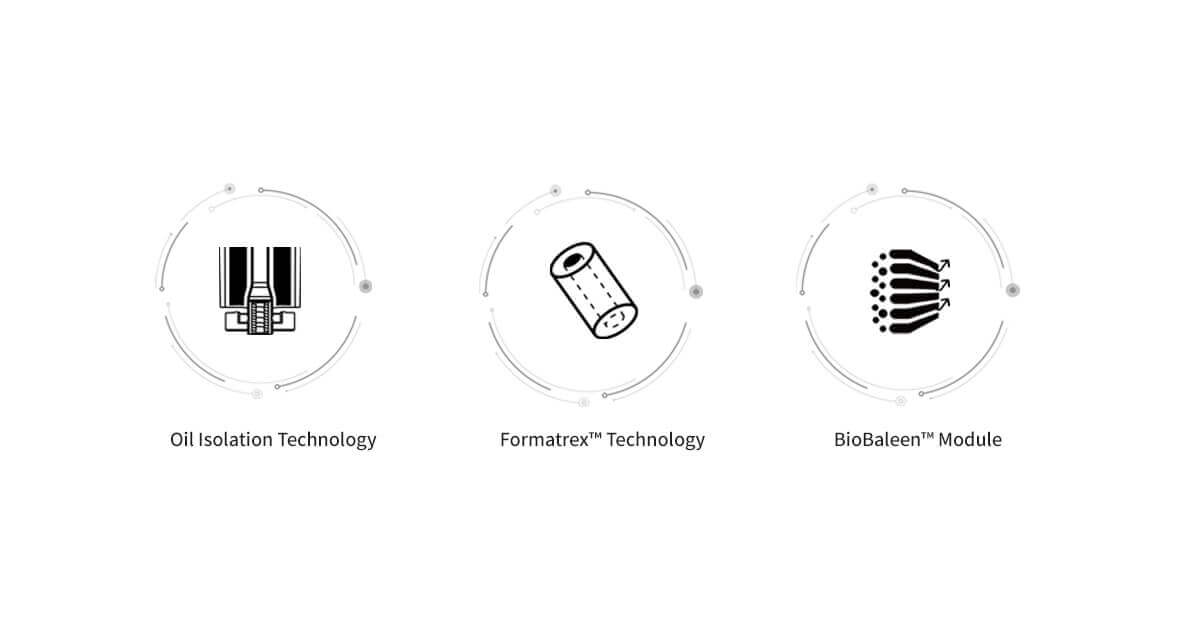 The above are the universal features of Solo Series and Flare X1 Pro. Let's also discuss them individually! As a disposable cannabis vaporizer, Solo Series is incredibly innovative as it is pioneered the generation of rechargeable disposable vaporizer! You may wonder why is this necessary? Cilicon realizes a problem with cannabis vapers competing with time to finish their cannabis oil before their disposable cannabis vaporizers run out of batteries. With Solo Series, worry no more! Its rechargeability allows you to take your time enjoying your cannabis vaporizer as long as you like!
Meanwhile, Cilicon's Flare X1 Pro pod-system cannabis vaporizer is not any less brilliant than the Solo Series! With its auto-off feature, the cannabis vapers save their batteries and protect their children from accidentally hitting on their cannabis vaporizer! Other than that, Flare X1 Pro also offers powerful functionalities including pre-heating, voltage-adjusting, dose protection. Cilicon wants to ensure that cannabis vapers will always have their choices!
Flare X1 Pro and Solo Series will be the holy grails for those cannabis vaporizer company that wants to brand themselves as innovative and forward-looking! Adding modern types of cannabis vaporizers, like disposables and pods, to your product line is also the best way to tap into a whole new market that you may never know you can reach.