Have you ever wondered what type of cannabis vaporizer would be suitable for your business? There are three variations of cannabis vaporizers such as 510 thread cartridges, disposable all-in-one, or pod systems. Those variations could become overwhelming to choose for many players in the market as they are unaware of their current situation. For example, most new entrants prefer to penetrate the market by offering affordable devices with unique features in their saturated market. On the other hand, a market leader looking forward to the product with the most advanced technology in the market prefers to choose the pod system cannabis vaporizer. This article can serve as a guide for you to select a suitable cannabis vaporizer to match your business strategy.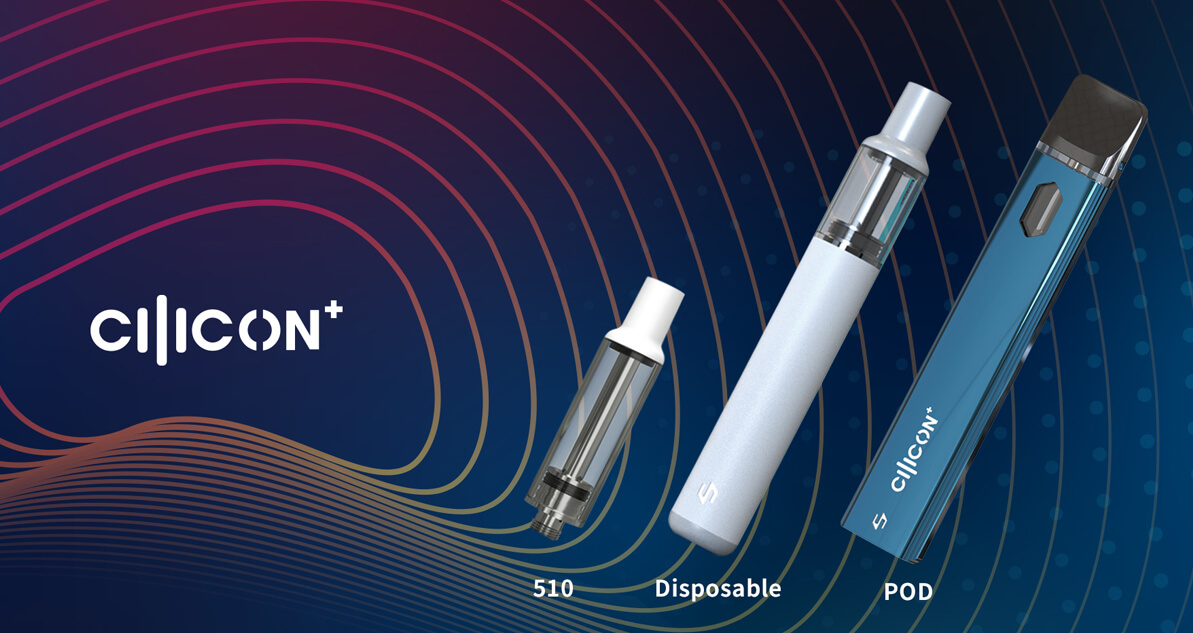 1. Disposable Cannabis Vape Pens – Affordable Products with Unique Features for Market Entrants
The cannabis market is growing and continuously establishing fierce competition. New entrants must compete with the existing cannabis vape pen sellers by adapting quickly and coming up with significant product differentiation. The disposable cannabis vape pen or the all-in-one is the most suitable type of cannabis vape for the new player in the market.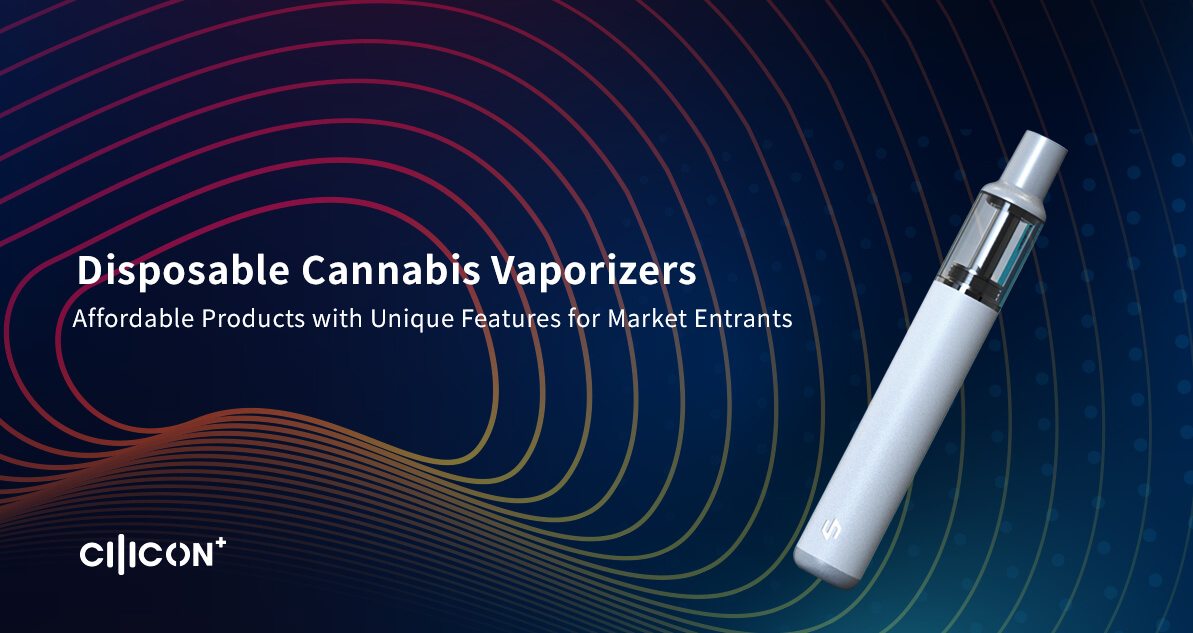 In this cannabis device segmentation, most sellers of disposable products predominantly use Delta-8 Tetrahydrocannabinol (Delta-8 THC) oil, followed by the small fraction of companies that utilize Delta-9-Tetrahydrocannabinol (Delta-9 THC). The idea of the entry-level cannabis vaporizers introduced by the all-in-one vaporizer has facilitated new consumers in exploring their suitable vaporizer products. In contrast, disposable products's convenience, portability and design values have helped many companies retain their competitive edges longer within the industry.
As mentioned earlier, cannabis companies that have just begun their journey in the market typically choose the disposable cannabis vape pen, a single-use vaporizer designed for the cannabis consumers' utmost convenience at affordable prices. The simple build material and quality enable these disposable cannabis vape pens to become more affordable. The ready-to-use feature of the all-in-one disposable cannabis vape pens are designed to showcase the remarkable convenience for their users, especially those who are not experienced with the product. In short, this type of cannabis vape pen aligns with the interests of new sellers and buyers who lack knowledge of the various types of devices and cannabis concentrate oil. But new players must be aware of its blue ocean type of competition in which a product can become irrelevant once a newer model is introduced.
2. 510 Thread Cartridges – The Modular Premium Quality Cannabis Vaporizer 
From the perspective of cannabis oil manufacturers, access to high-quality cannabis at favorable prices can generate a significant competitive advantage. Such a competitive advantage will constitute your competencies to compete against other players within the same market. Additionally, Delta-9 THC is more favored than Delta-8 THC due to its higher potency and longer developed history; thus, sustainable competitive advantage in high-quality cannabis oil will allow your business to stand out in the competition and pursue the differentiation strategy.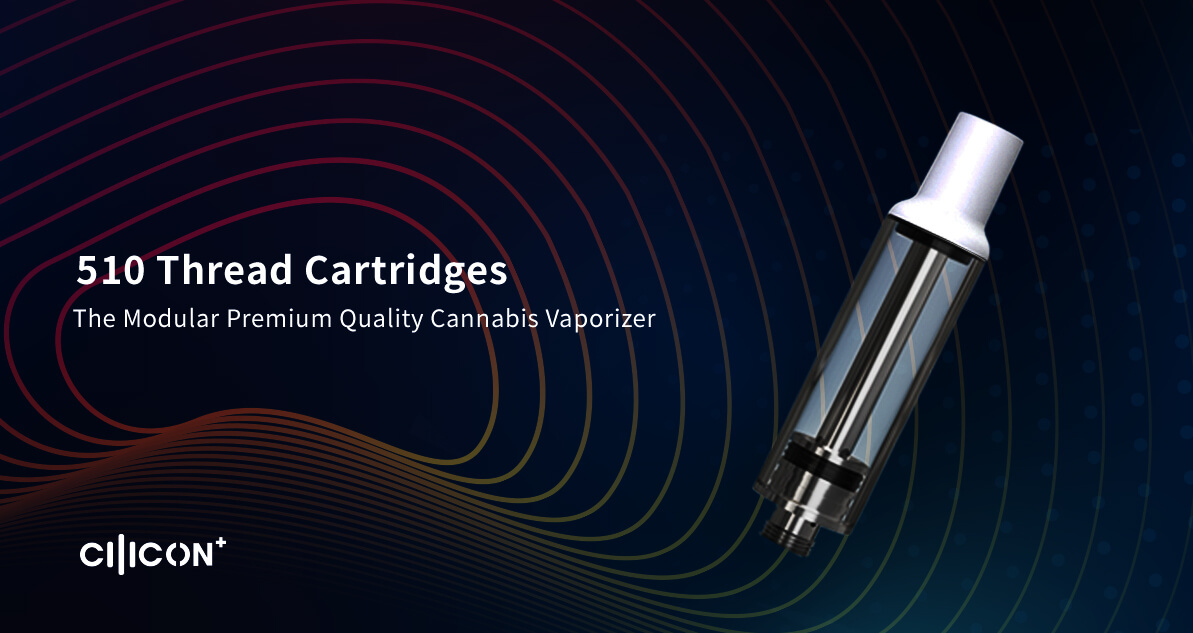 Cilicon Nano1
For those reasons, the 510 thread cartridges are highly sought after by cannabis oil sellers who would like to market their Delta-9 THC products in traditional promotions and mainstream devices. In addition, this type of device is slightly more complex due to its modularity. However, it only requires little to no maintenance if used properly. The 510 thread cartridges stand out due to their simple and classical design. The cost-saving advantages and conventional design values can make 510 thread cartridges the favorite selection for traditional cannabis consumers and many cannabis oil sellers.
3. Pod System Cannabis Vaporizers – High-end Products for Branding and Focused Differentiation
The seasoned market leaders who have earned their trust from numerous loyal customers are always driven to shape the market needs. They spend extensive time and resources on cannabis industry to develop high-end cannabis vaporizer as the new trend in the market. Compared with other types of devices, pod vape costs more for both manufacture and individual. Even though the entire structure and function of pod vapes are similar with 510 cartridge and battery that both of them have two parts totally, the pod battery only matches its exclusively matching pod (the replacement part) while 510 thread products of these two parts don't have limits on it and can be combined together for use with any brands. Besides, the flat design of pod battery part can provide company a convenient chance to do advertisement. Therefore, it is necessary to consider this innovative and unique design for matching the battery and pod within a pod system if you had a satisfied experience with certain brand. It is based on that customers are pretty enjoy the vaping experience and the use of the certain brand product as a whole which include specific cannabis oil and visual influence. That makes them want to spend more money on one unchangeable pod-system product and effectively helps cooperate to gain customer loyalty and branding influence.
Refer to: Differences between Cartridges, Pods and Disposable Pens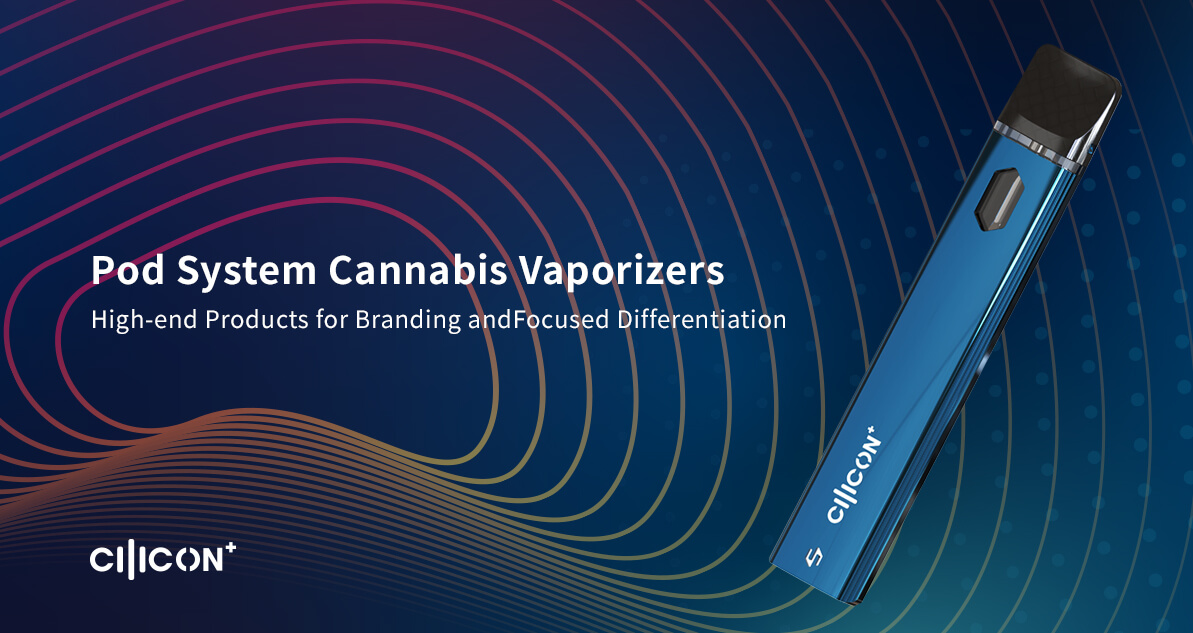 The competition to become the number one market leader has constantly raised the bar for the industry. In order to create a more pleasant vaping experience, the pod systems are equipped with advanced technology, leak-proof feature, and premium components. Those precisely engineered factors result in desirable simplicity, convenience, and safety, beating other types of vaping devices currently available on the market.
To conclude, the pod system cannabis vapes are sleek, discreet, and outstanding enough to become the new wave of cannabis vaporizers in the foreseeable future. Due to its innovative features and technical specifications, pod systems are not easily imitated. They are prominent to become a groundwork that represents a unique embodiment of a brand image and value like STIIIZY.
4. Common FAQ prior to launching your Cannabis Vaporizer
Question #1: I would like to enter the cannabis vaporizer industry, what should I do at first?
-Answer: Fret Not! Your situation resembles the first type of cannabis vaporizer above, where you can always enter the market, establish your own brand image and sell cannabis product along with the disposable vaporizer. The disposable or all-in-one cannabis vaporizers are suitable for new entrants and effective in attracting new customers.
Refer to : How to Run A Successful Cannabis Vaporizer Business Without Prior Experience
Question #2: If I have a cannabis license but lack of competition cannabis products, what type of solution do you offer?
-Answer: The best suggestion is to launch disposable cannabis vaporizer focusing on niche market and increase the share of your 510 thread vape cartridgein next level.
Refer to: The Ultimate Disposable Cannabis Vape Pen Guide for Your Brand Success
Question #3: What If I have established my reputation in the cannabis industry? What's my next step to increase my customer base?
-Answer: As a reputable market participant, the pod vapes can help you grow your customer base who seek a high-end vaporizer. Please refer to the Pod Vapes section above for more information on how pod vapes can help you establish your brand image and value.
Refer to: Everything You Need to Know Before Launching the Pod System
Question #4: If I have successfully sold my products in California and would like to expand to the other states, what's my game plan?
-Answer: When you are in the U.S. cannabis industry, expanding to other states can be interpreted as entering a whole new market. Selling cannabis in other states can be legal or illegal, depending on its respective law. With more strict or lenient regulations compared to your existing territory, you can consider penetrating those markets with disposable cannabis vape pens to build up a new customer base and then adjust your product matrix according to your growth progress.
Question #5: If I can produce a high-quality cannabis oil at an economical price, what type of vaporizer should I launch?
-Answer: The premium yet cost-friendly cannabis oil can be turned into your competitive advantage, and selling the 510 thread cartridges might be the best choice for you. The second section of the article provides a more in-depth analysis of the 510 thread cartridge cannabis vaporizer to serve as initial guidance for you.
Based on the above article, a business must be aware of its position in the market and tailor its strategy accordingly. It is important to choose only high-quality products that offer different features from most products in the market. Establish and customize your branding to its fullest potential with Cilicon. We are ready to tailor and manufacture your cannabis vaporizer and assist you to conquer the market together. Should you need more support in choosing the right cannabis vaporizer, please feel free to contact us via email at: support@ciliconplus.com.